Woman found shot to death in northwest Las Vegas yard
March 14, 2017 - 12:49 am
Updated March 14, 2017 - 1:53 pm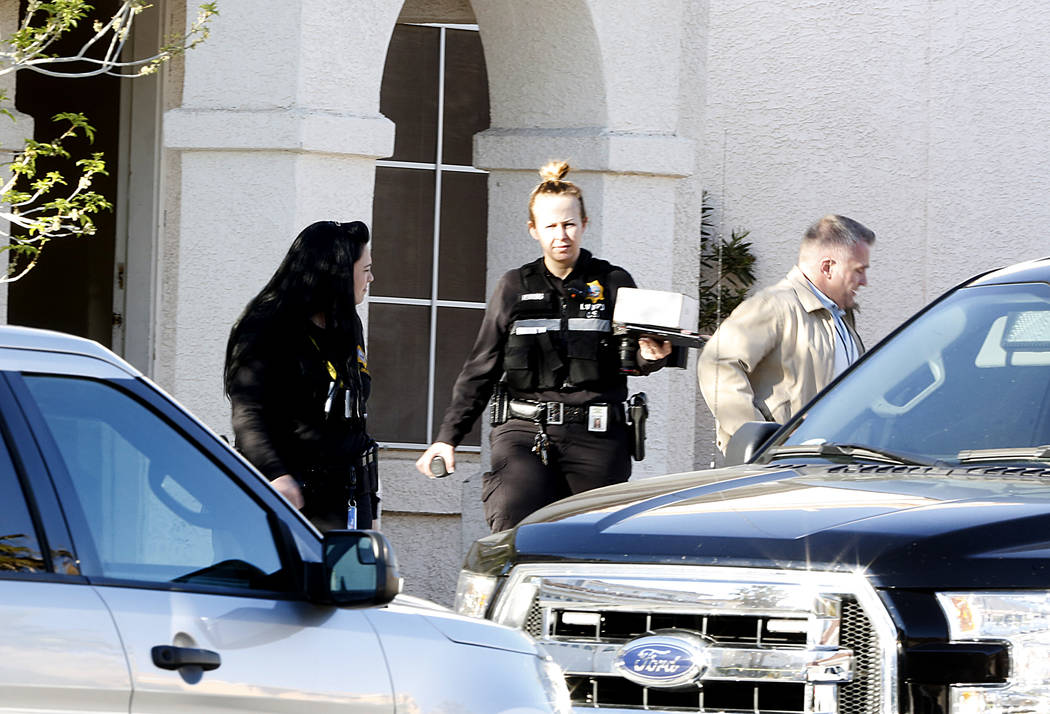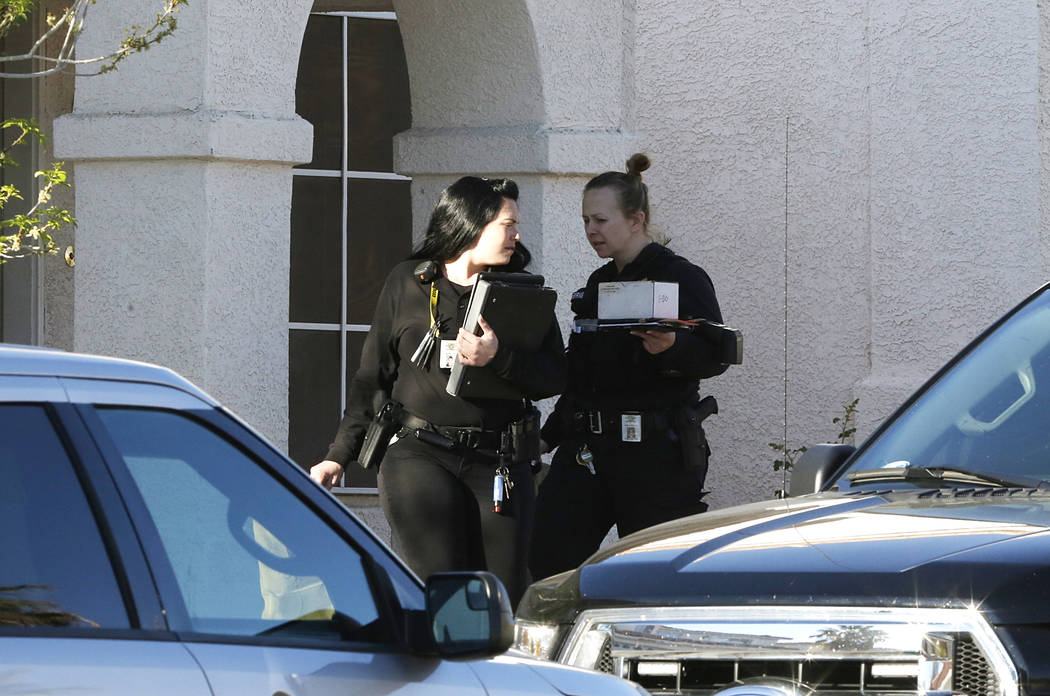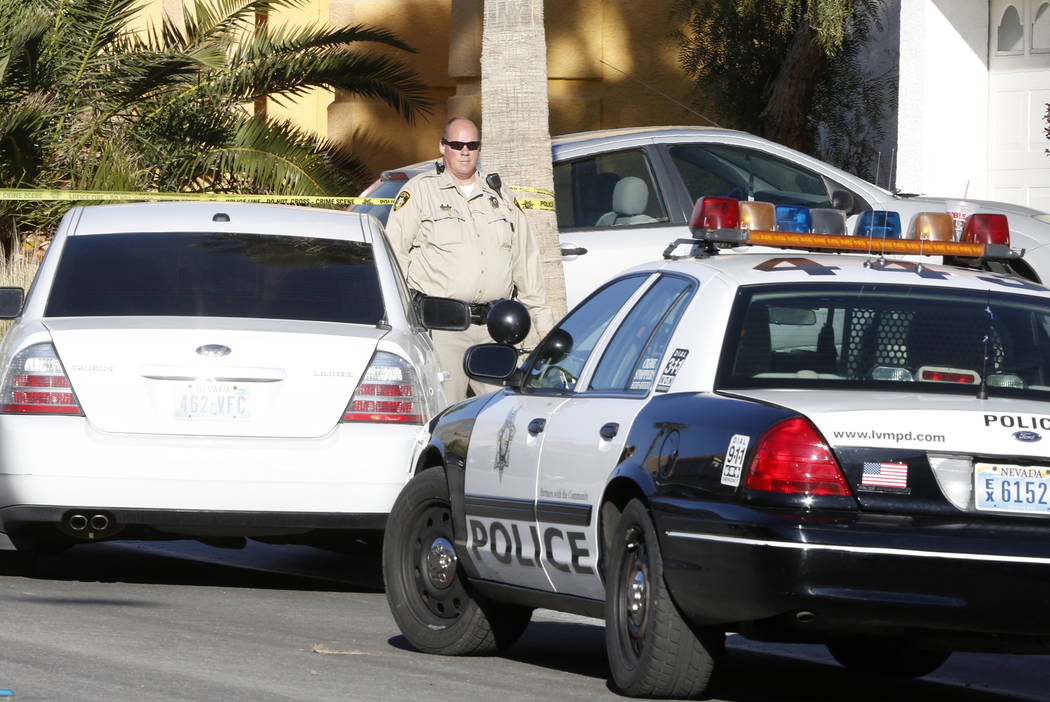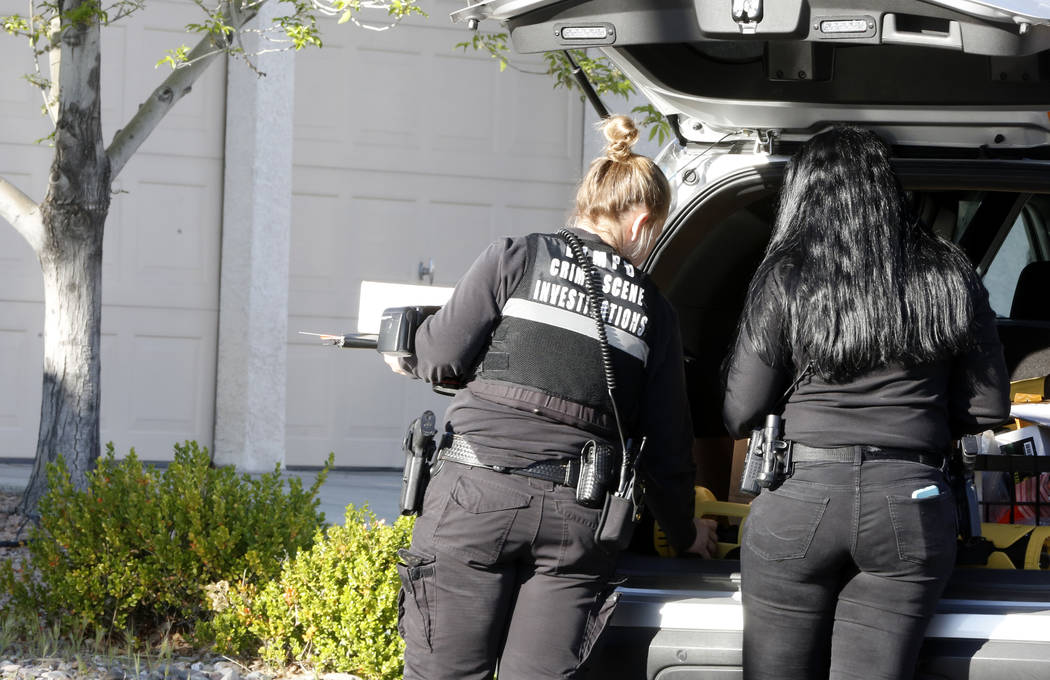 A woman was shot and killed Monday night in the backyard of a vacant house for sale in the far northwest Las Vegas Valley.
The Metropolitan Police Department received multiple calls of gunshots at a house on the 8500 block of Copper Knoll Avenue about 9:35 p.m. Monday, Lt. Dan McGrath said. Police found a 19-year-old woman with a single gunshot wound to the head lying in the backyard of the property at North Durango Drive and West Gowan Road.
"It is kind of unusual that the house being vacant and for sale that she arrived at that residence," he said.
McGrath said neighboring homes had surveillance footage of two men being dropped off nearby the residence and walking to the vacant home's backyard.
The car then drove to an adjacent street and appeared to wait. A short time later, McGrath said, the woman pulled up in a car and walked into the backyard for what appeared to be a planned meeting.
"We're not sure why she was meeting them or what she was meeting them for," McGrath said, "but she went into the backyard of the residence where she was murdered."
McGrath said there might have been a drug aspect to the homicide.
After the gunshot was heard, one of the men was seen jumping the back wall of a neighbor's yard. The other man was picked up by a newer silver Nissan sedan. One of the two men was seen wearing a white hoodie and the other a dark hoodie.
The Clark County coroner's office will identify the woman and her cause of death.
This is the 35th homicide investigated in Clark County and the 31st investigated by Metro this year.
Contact Mike Shoro at mshoro@reviewjournal.com. Follow @mike_shoro on Twitter.