Indicted Las Vegas lawyer used firm's funds for church donations
January 23, 2017 - 3:43 pm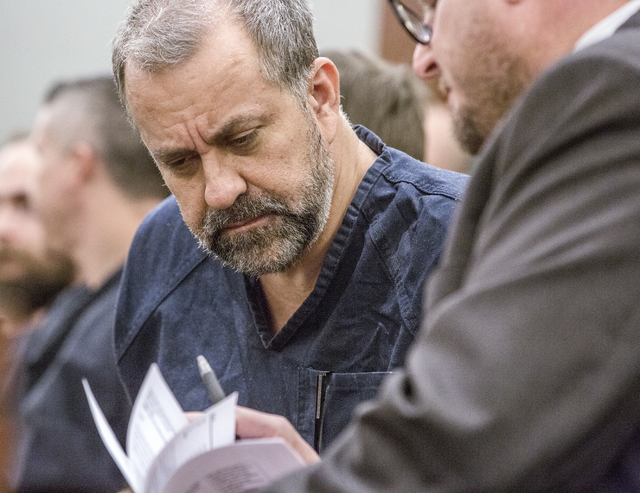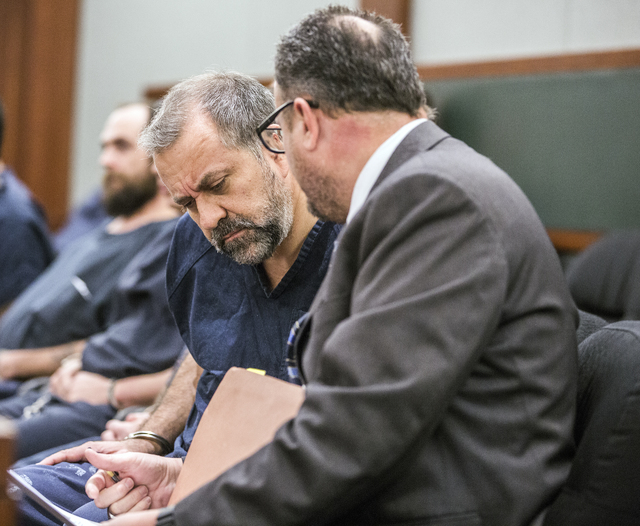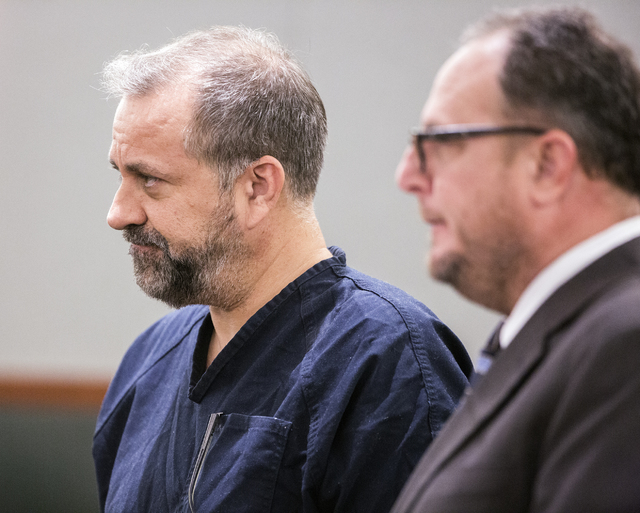 Indicted probate lawyer Robert Graham used his firm's operating account to pay money to the Church of Jesus Christ of Latter Day Saints, grand jury transcripts show.
Tim Schultz, a financial expert with the Clark County district attorney's office, testified before the grand jury that Graham poured an average of $187,000 a month from his client trust fund into the operating account to run his law practice and pay personal bills.
Schultz testified that he believed Graham was using his clients money as a "piggy bank" to pay his bills. Records showed he funneled money into the operating account to pay a $244,000 IRS debt and $700,000 to $800,000 a year on advertising, Schultz said.
When a prosecutor asked Schultz whether Graham had paid charitable contributions to the Mormon church, he replied: "Oh, I did see some, yeah, where it looks like to a Mormon church he was paying some money out."
Schultz, whose testimony was included in 200 pages of grand jury transcripts obtained by the Las Vegas Review-Journal, said the money was coming out of the Lawyers West operating account, but he didn't know how much Graham was paying the church.
All Mormon church members are encouraged to tithe and give one-tenth of their income.
Eric Hawkins, a spokesman for the church in Salt Lake city, would not discuss Graham's church ties.
But in an email he said: "Church members routinely make donations to the Church. We would never knowingly accept or retain donations that are the proceeds of ill-gotten gains, including fraud. If it is demonstrated that the donations received from this individual were from money obtained by fraudulent means, the donations will be returned."
Graham's contributions to the church weren't his only charitable endeavors. As his law practice was collapsing, he also donated money to Boys Town of Nevada and the Colorado State University sports program.
That didn't sit well with Las Vegas attorney Joseph Kistler, who has been attempting to recover more than $1 million from Graham for one of his estate clients.
"He should have paid his clients back rather than grandstanding with charities to make himself falsely look like a big shot do-gooder," Kistler said.
The grand jury indicted Graham on Jan. 5 on charges of stealing $2.1 million in three of his cases. He is facing six felony counts of theft and exploitation of an older or vulnerable person and two gross misdemeanor counts of destroying evidence.
In all, prosecutors have alleged in court that Graham, 52, may have stolen more than $15 million in client funds, and they expect to file additional criminal charges. He is in custody at the Clark County Detention Center on $5 million bail.
The state bar filed a complaint against Graham alleging the massive theft occurred before he abruptly closed his Lawyers West office in Summerlin on Dec. 2. He has been temporarily suspended from practicing law while the bar conducts disciplinary proceedings.
As late as November, as his financial troubles escalated, Graham was serving on the Boys Town of Nevada board.
Boys Town officials would not say how much Graham donated over the years to Boys Town, an organization that strives to improve the lives of at-risk children.
"We set high standards for the young men and women who are part of our family, and clearly if these allegations are true they run counter to what we teach and believe," said Kara Neuverth, a Boys Town spokeswoman in Omaha, Neb. "We will hold any of his donations aside until this process has concluded."
Records show that Graham also has been a member of Ram Legacy Club, an exclusive group of roughly 50 donors at Colorado State University in Fort Collins, Colo., where Graham and his wife, Linda, maintained a home.
Members of the Ram Legacy Club donate $50,000 over five years toward scholarships for student athletes. In return, the donors receive special access to university sporting events.
Graham and Lawyers West are listed on the Colorado State website as a joint legacy club member, but a club spokeswoman on Monday refused to discuss Graham's membership.
His lawyer, Deputy Public Defender Bryan Cox, also would not comment.
"I'm gathering more information on those issues, and I decline comment at this time," Cox said.
Contact Jeff German at jgerman@reviewjournal.com or 702-380-4564. Follow @JGermanRJ on Twitter.
Jailed lawyer Robert Graham pleads not guilty to stealing $2.1M from clients
Attorney Graham transfers $955K home to wife as clients look to recover funds
Las Vegas lawyer under investigation wants to protect wife from claims of missing client money
Embattled Las Vegas attorney cites business failings as police, FBI investigate missing client money
Las Vegas attorney disappears with millions in client funds, State Bar alleges