Informant's name surfaces in Ricki Barlow corruption probe
September 26, 2016 - 11:48 pm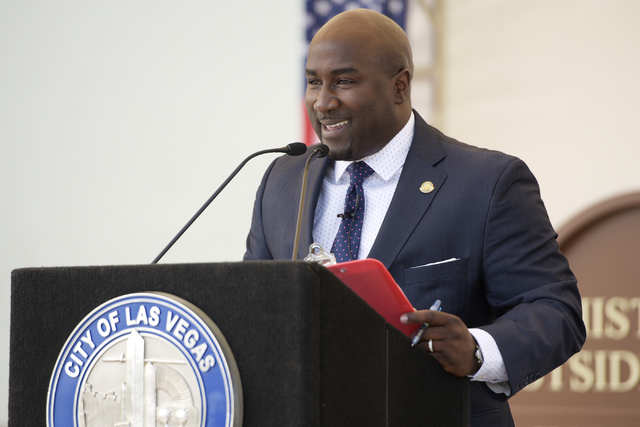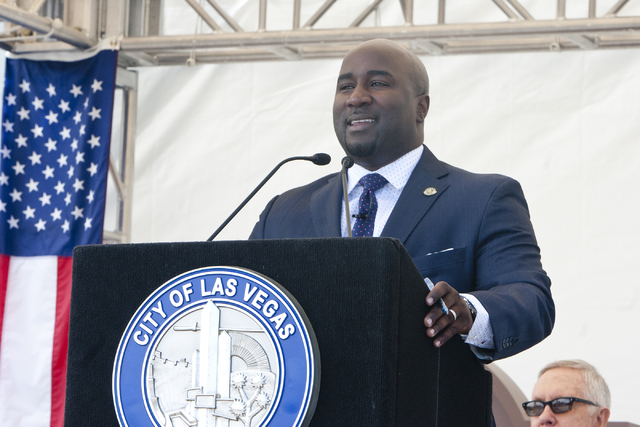 The informant at the center of the undercover corruption investigation of Las Vegas City Councilman Ricki Barlow went by the name of Randall Henley, the Las Vegas Review-Journal has learned.
Sources close to the investigation said Monday that FBI agents handed Barlow a subpoena two weeks ago when they raided his home seeking records of business dealings between the two men in 2015 and 2016. Henley was associated with a company called RMH Development.
So far, Henley remains a mystery.
It is unclear whether Henley is his real name, and the name does not show up in city business or state licensing records online. It also does not appear in Barlow's latest campaign reports.
FBI agents, working with Las Vegas police intelligence detectives, subpoenaed records of Barlow's dealings with other people, including Roxann McCoy, the president of the local NAACP chapter, the sources said.
One of the sources said investigators are attempting to determine whether Barlow, who represents the city's Ward 5, paid thousands of dollars in campaign funds to McCoy and her company, Aspire Consulting Group LLC, in 2015 in return for possible kickbacks.
Barlow's 2015 campaign reports show roughly $30,000 in consulting expenses to McCoy and Aspire Consulting, which was incorporated in September 2011.
McCoy, who is listed on state records as the company's only officer, did not return phone calls Monday.
Barlow acknowledged last week that he was under investigation, and his lawyer, Richard Wright, told the Review-Journal that FBI agents were looking at his campaign contributions.
According to Wright, the FBI and federal prosecutors were investigating possible violations of a federal "honest services" law, as well as wire fraud and mail fraud — mostly in connection with Barlow's 2015 campaign.
Wright said last week that Barlow "doesn't believe he's done anything wrong."
Both Wright and an FBI spokesman declined to comment Monday on the investigation, which a source said also was focusing on cash Barlow is alleged to have received over the past year for performing official acts.
FBI agents obtained secret video and audio recordings of Barlow during the undercover investigation, the source added.
The honest services law has been used by the government to prosecute corrupt officials in both the public and private sectors.
Federal prosecutors in Las Vegas used the statute in 2003 in a case charging four Clark County commissioners with taking bribes from strip club operator Michael Galardi.
All four commissioners and Galardi ended up being convicted.
The law makes it a crime to use the mail or telephone to further any "scheme or artifice to defraud," including a "scheme or artifice to deprive another of the intangible right of honest services."
In 2010, the U.S. Supreme Court placed limits on the law, allowing prosecutors to use it only in cases where evidence shows that defendants accepted bribes or kickbacks.
Barlow, who was first elected to the City Council in 2007, learned two weeks ago during the raid at his home that the FBI's public corruption squad in Las Vegas was heading the investigation, sources said.
The raid ended Henley's covert activities and the undercover phase of the investigation. His whereabouts are unknown.
City of Las Vegas employees were interviewed by agents last week, and the city received a records request from the FBI.
Contact Jeff German at jgerman@reviewjournal.com or 702-380-8135. Follow @JGermanRJ on Twitter.