Las Vegas police accuse man of trying to kill his family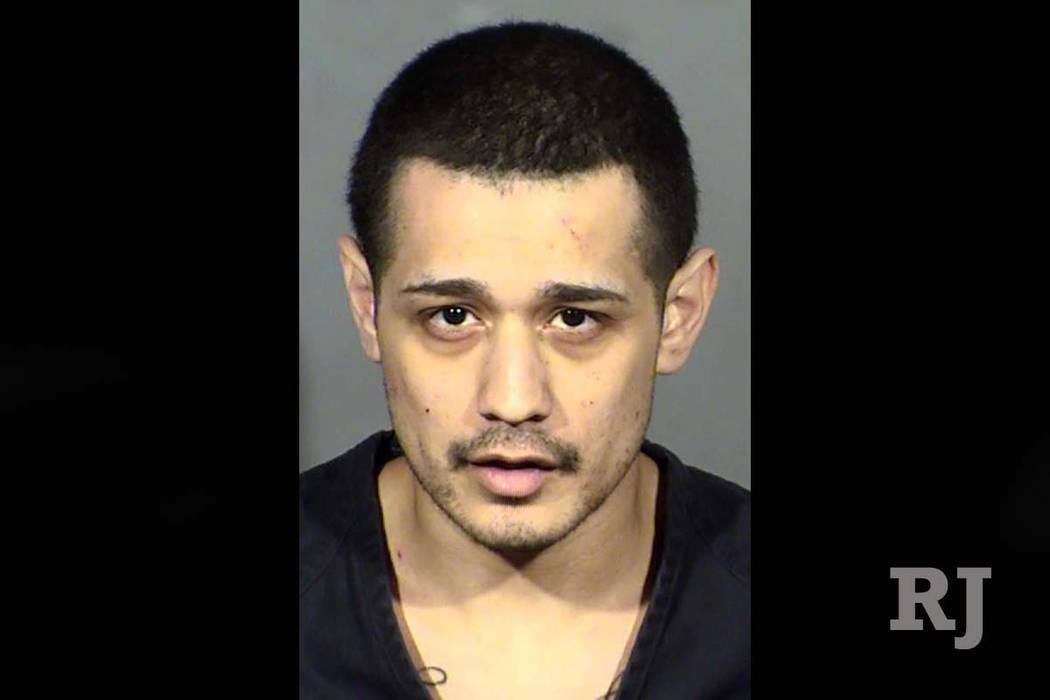 A man was arrested Saturday in Las Vegas after trying to flip his vehicle with his girlfriend and two children inside, according to a Metropolitan Police Department report.
Orlando Aburto, 27, was arrested on three counts of attempted murder, three counts of kidnapping, two counts of child abuse or neglect, and one count of assault with a deadly weapon.
According to the police report, Aburto tried to drive away from an apartment with his two children while his girlfriend was attempting to get them out through the rear passenger door. Aburto backed up the vehicle, pushing the door into his girlfriend. She entered the car because she was fearful of leaving the children alone with him, police said.
Aburto began driving around town saying "we're all gonna die," according to the report. While Aburto drove the vehicle north on Interstate 15 near the Las Vegas Motor Speedway, his girlfriend first called her ex-girlfriend and then 911. Police said she placed the phone between her legs, so Aburto could not see, and left the line open.
While near the speedway, Aburto drove into the desert and tried to flip the car, according to the police report, which alleges he also retrieved a folding knife and tried to stab his girlfriend. She was able to grab the knife from him, stab him in the shoulder, and free herself and her children as police arrived.
Aburto was taken to University Medical Center, where he received treatment for the stab wound. According to the report, Aburto tried to fight medical personnel and became verbally aggressive when police tried to interview him. Aburto stated that he could not remember what his name was, police said.
According to the report, the girlfriend told police that Aburto has been abusive throughout their seven-year relationship, but that he became much worse in January, when his drug use increased. She planned on leaving Aburto for her ex-girlfriend that day.
Contact Lawren Linehan at llinehan@reviewjournal.com or 702-383-0381. Follow @lawrenlinehan on Twitter.