Las Vegas police, Clark County expand gunshot detection technology
Updated October 17, 2019 - 1:54 pm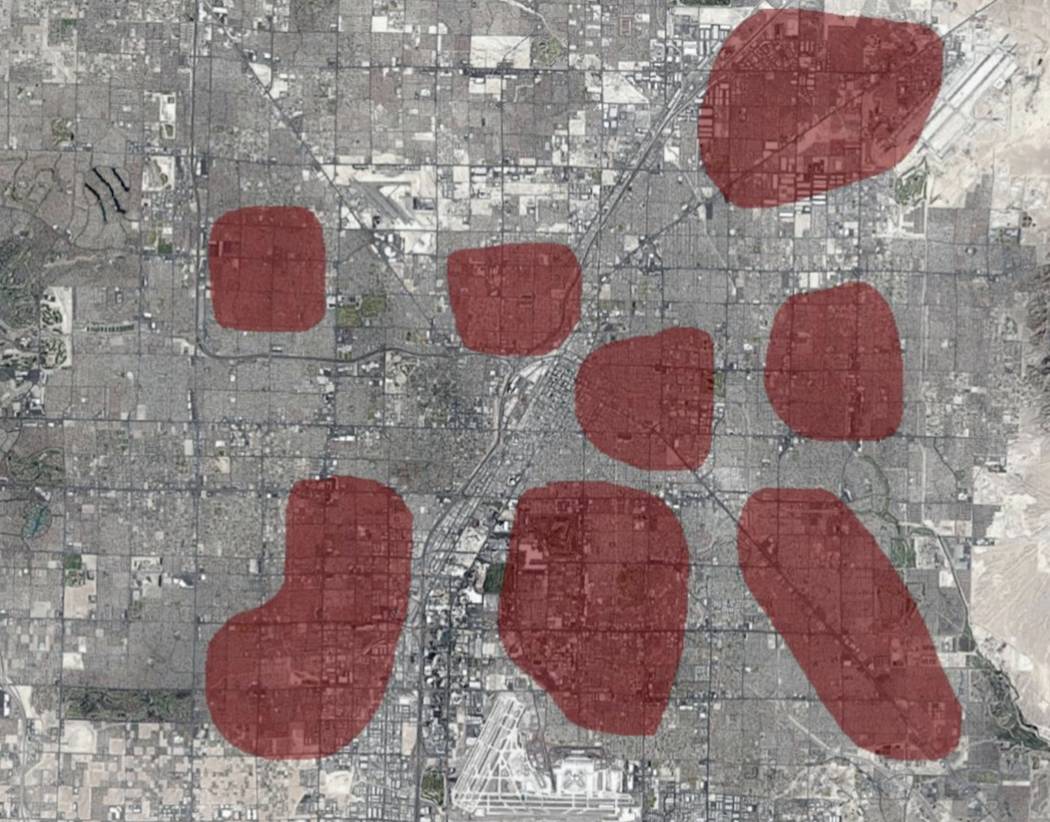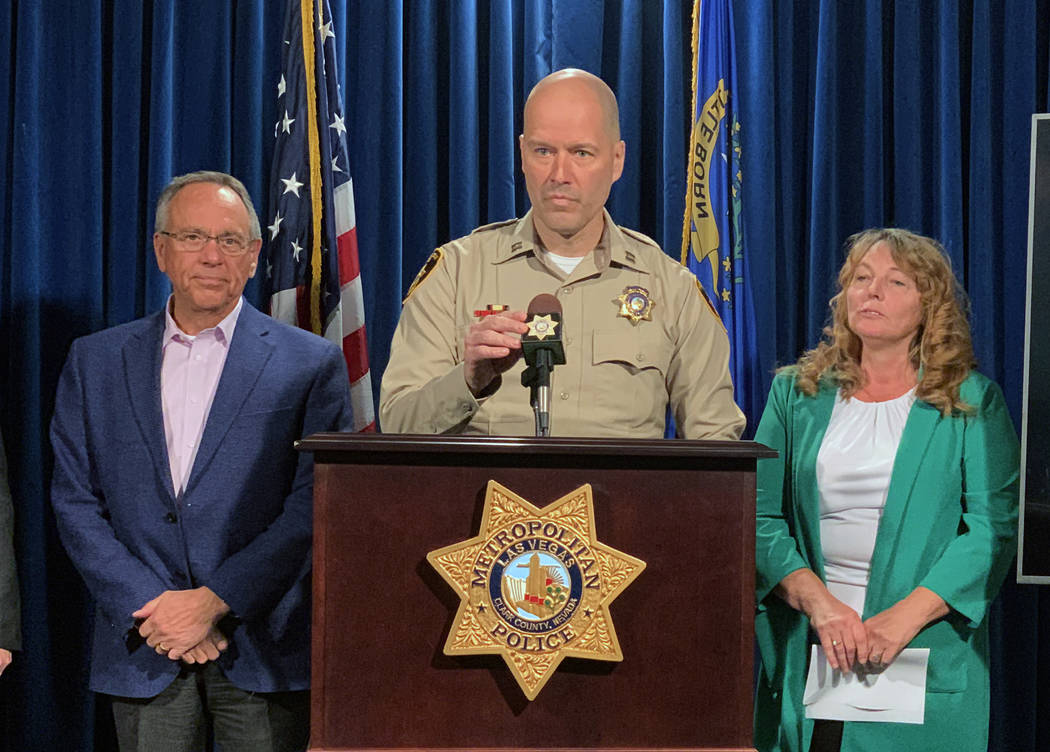 Technology designed to detect gunshots will now cover more than 23 square miles of the Las Vegas Valley, expanding on a 2017 pilot program that police said contributed to a drop in crime.
"To stop gun violence, we need to know where it's occurring," Metropolitan Police Department Capt. James LaRochelle said at a Thursday news briefing held by the department and the Clark County Commission.
County Commissioner Marilyn Kirkpatrick, a driving force behind the program's implementation, said the technology, known as ShotSpotter, was sparked by a conversation between herself and LaRochelle about gun violence in the northeast valley.
It was piloted by Metro in three undisclosed neighborhoods within the department's southeast, south central and northeast valley patrol areas.
The technology, made up of a network of audio sensors, will soon cover more than 23 square miles of the valley, including portions of the southwest, northwest and downtown areas. The expansion will cover eight of 11 persistent "hot spots" of violent crime in the valley, identified by years of data, according to Lt. Dori Koren, the department's ShotSpotter program manager.
The sensors listen for loud sounds that resemble gunshots, and if enough sensors are activated, a notification is sent to an acoustic expert at the ShotSpotter company headquarters in Newark, California. The expert determines whether the gunshot detection is legitimate, and if it is, alerts Metro with the time, number and location of the shots.
The additional technology was expected to be installed and fully functional by December, according to Koren. The department will then spend early 2020 evaluating and adjusting the technology to address gaps or shortcomings, he said.
With the expanded coverage, Koren said he expects "a thousand more shootings" to be identified each year.
During the pilot phase, Koren said, at least 487 shootings were detected by the technology that would have otherwise gone unreported. When then department looked at a specific coverage area over a six-month period, police found a 26 percent reduction in violent crime in that hot spot.
The pilot also found that 86 percent of shootings were reported faster by ShotSpotter than the average 911 caller.
Kirkpatrick said Thursday that the county had secured funding for the program for the next three years, although she did not elaborate. But in November, Kirkpatrick had said the county applied for an $11.5 million grant for the expansion.
Metro's annual budget and the Friends of LVMPD Foundation also are funding the program.
Contact Rio Lacanlale at rlacanlale@reviewjournal.com or 702-383-0381. Follow @riolacanlale on Twitter.