Las Vegas Water District says employee spent $4.5 million on printer cartridges she then sold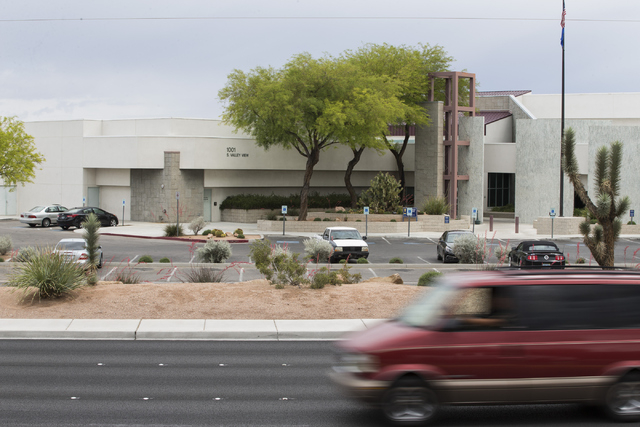 From 2012 until she quit the Las Vegas Valley Water District under a cloud in December, purchasing analyst Jennifer McCain-Bray spent $4.5 million of public money on ink jet cartridges she then sold to a buyer in New Jersey for a cut of the money, according to new details released Friday by the water agency.
District officials said they were in the process of firing McCain-Bray when she resigned on Dec. 16, 13 days after they say she admitted to "fraudulent purchases that resulted in personal gain."
The scheme is the subject of an ongoing criminal investigation by the FBI.
A phone message left Friday afternoon for McCain-Bray wasn't immediately returned.
Water district spokesman Bronson Mack couldn't say exactly how many toner cartridges were fraudulently bought and sold through the utility's purchasing department, but "we're easily talking about tens of thousands."
According to the district, McCain-Bray used the agency's mailing system to ship boxes of the cartridges to a New Jersey company called Symm Distributors Inc.
The company does not appear to have a website, and the phone number listed for it is disconnected. A Google search of its address in Woodbridge Township, N.J., returns a photo of a small storefront with a Chinese restaurant on one side and empty office space on the other. A woman who answered the phone at the restaurant said she had never heard of Symm Distributors.
Mack said the district recovered one box of toner that was addressed to the company but destined for a residence in Carteret, N.J.
Even Mack expressed bewilderment Friday at how the woman known as "JJ" apparently managed to make so many purchases and receive and send so many boxes from her cubicle at the water district headquarters on Valley View Boulevard before finally being reported by a fellow employee on Dec. 2.
That lack of oversight may have cost three other employees their jobs.
Mack said the district's purchasing manager, accounting supervisor and one of its finance analysts were placed on paid leave and were in the process of being fired when they left the public agency earlier this year. The purchasing manager retired in February, and the other two resigned in March.
"There is no indication of any kind that they were in on it," Mack said of the three, whom he declined to name. "To my knowledge, they are not part of the criminal investigation."
According to the district, McCain-Bray was placed on paid administrative leave and had all her keys and entry badges confiscated on Dec. 3, the same day the agency contacted the FBI.
The district moved to fire the 14-year employee the next day.
Mack said the termination process at the public agency takes a minimum of 10 days.
Based on a third-party audit and other investigation conducted since the fraudulent purchases were uncovered, "it doesn't appear that anyone else (from the water district) was involved," but the FBI probe should answer that question definitively, Mack said.
According to county property records, McCain-Bray and Robert Bray paid $350,000 in March 2015 for a four-bedroom house on just over an acre of land near Wigwam Avenue and Las Vegas Boulevard in the southern valley.
Seen inside the gated property Friday were several vehicles, including cars, trailers, an RV, a double-hulled powerboat and a late-model Audi SUV with the license plate JJJAMIN.
The 41-year-old woman has no known criminal history. Records suggest some past trouble with the IRS, but they indicate she worked to repay an almost $20,000 tax lien filed against her in 2008.
She was hired by the water district as an office assistant in the engineering department in October 2001. She joined the purchasing department as an assistant in 2004 and was promoted to purchasing analyst in October 2007. Her job, with an annual salary of $97,880, involved dealing with vendors and buying supplies and materials for the valley's largest water utility.
"I worked with JJ," Mack said. "She was definitely a well-liked employee during her time with the district."
McCain-Bray now works at UNLV, where she was hired in late March to a $50,000-a-year job in the purchasing department.
Review-Journal writers Rachel Crosby and Wesley Juhl and photographer Brett Le Blanc contributed to this report.
Contact Henry Brean at hbrean@reviewjournal.com or 702-383-0350. Follow @RefriedBrean on Twitter.