Law enforcement agencies train in Boulder City to respond to child abductions
September 16, 2016 - 4:46 pm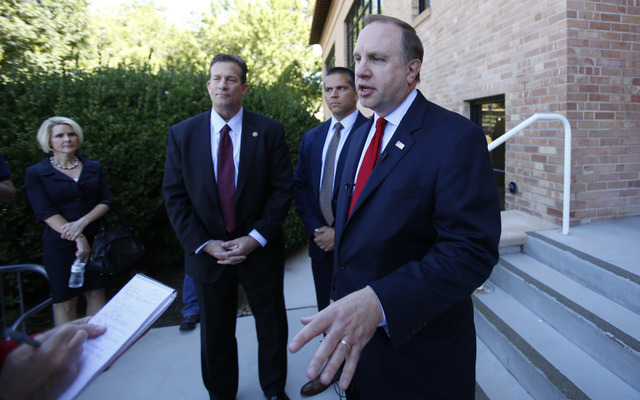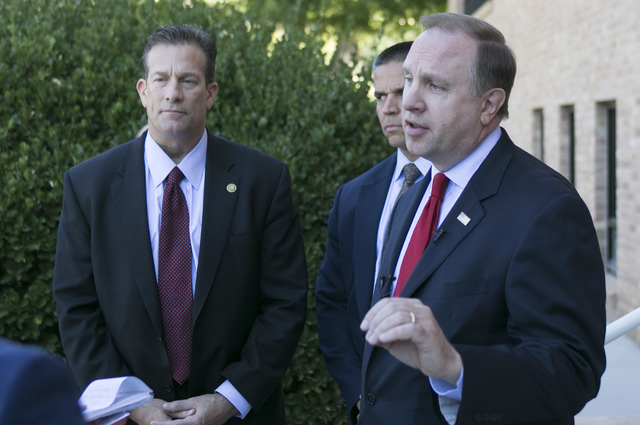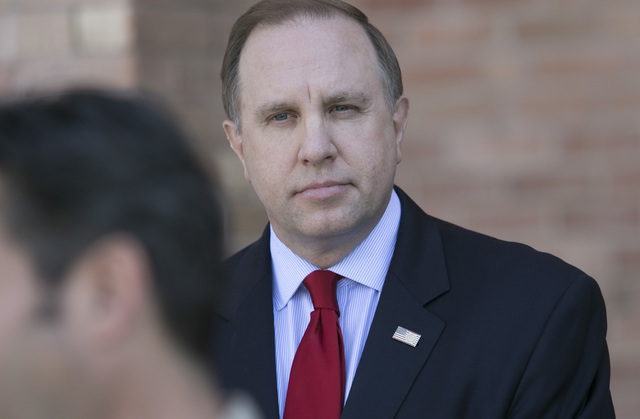 The FBI joined Nevada police agencies this week in Boulder City for the state's first Child Abduction Rapid Deployment training, which brought the departments together for information-sharing, classroom-like instruction and field training.
On Friday, the agencies invited reporters to watch as they simulated the abduction of a local high school student, held interviews, ran a simulation out of a mobile command vehicle and canvassed a Boulder City neighborhood for information.
"We take missing children seriously," said Aaron Rouse, new special agent in charge of the FBI's Las Vegas office.
Flanked on either side by officers from Las Vegas, Henderson and the Clark County School District, Rouse said interagency communication is crucial to getting abductees home safe.
He also pointed to a tool for parents: the FBI's Child ID smartphone app, which gives parents an easy-to-use means of preparing the information law enforcement would need in a worst-case scenario.
Available for iPhone and Android devices, the app tracks everything from food allergies to scars. It also stores a photograph of the child, and Rouse said that picture should be updated every six months.
Time is of the essence in child abduction cases, which should be reported to local police departments. They most likely will have the fastest response times, Rouse said.
Contact Wesley Juhl at wjuhl@reviewjournal.com and 702-383-0391. Follow @WesJuhl on Twitter.