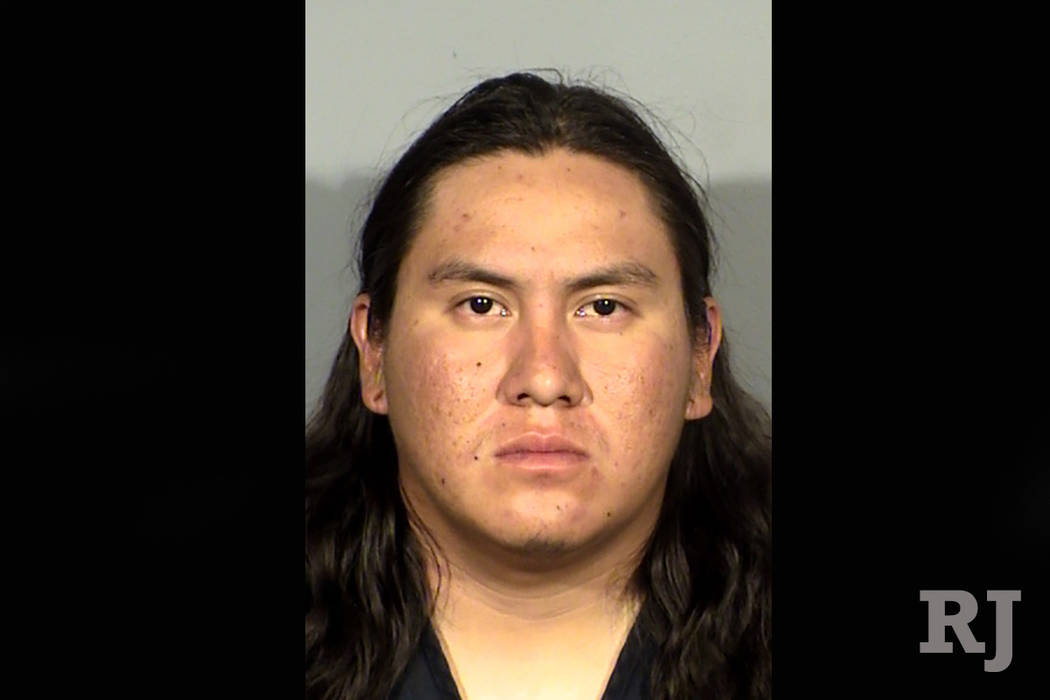 A man is being held on charges of attempted murder and battery domestic violence after his cousin was brutally beaten, a Metropolitan Police Department arrest report said.
About 12:30 a.m. Sunday, police received calls from multiple people reporting a fight in front of the Travelodge at 2830 S. Las Vegas Blvd., near Circus Circus on the Strip.
Metro arrived at the scene to find two men — Ryan Clyde and his cousin, Garrett Notah, lying on the ground and bleeding from the head, the report said. Notah was transported to University Medical Center where he was treated for extensive head and brain injuries. Police then took Clyde into custody for questioning.
Clyde admitted to police that he was angry at Notah, so he punched and kicked him in the face, according to the report.
Surveillance video obtained from the Travelodge gift shop showed Clyde punching and kicking Notah's head approximately 15 times, and then slamming him onto the concrete sidewalk, the report said.
Medical personnel told police Notah was not expected to survive his extensive brain injuries. The homicide unit was summoned to investigate.
Clyde is scheduled for a preliminary hearing July 5.
Contact Isabelle Delgado at idelgado@reviewjournal.com or 702-383-0381. Follow @izzydd_ on Twitter.