Nevada high court cancels arguments in execution-drugs case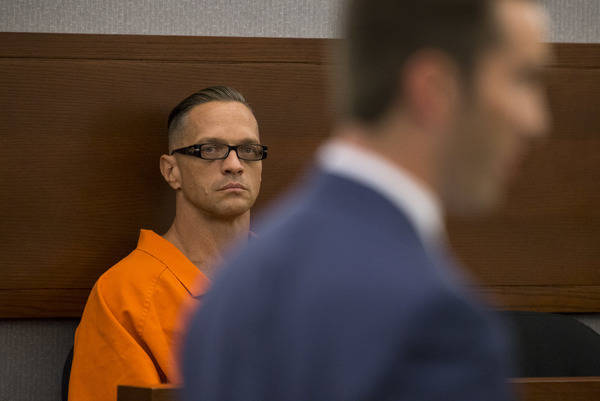 The Nevada Supreme Court on Tuesday canceled arguments in the state prison system's appeal of a decision that halted condemned killer Scott Dozier's execution.
During a four-day hearing in District Court that stretched into this week, a Department of Corrections official testified that the state's supply of drugs for lethal injection will not expire until February, rather than November.
Lawyers for the drug companies, which sued the prison system for obtaining medication, wrote to the higher court that the later expiration date essentially means that "such an argument can serve no purpose except to waste the time of this Court and that of the parties."
In an order posted online Tuesday afternoon, after receiving a response from the state attorney general's office, the Supreme Court canceled the arguments initially set for Friday.
Dozier's execution was halted in July, for the second time in nine months, after the prison system was sued. Dozier would be the first prisoner executed in Nevada since 2006. The inmate, who waived his legal appeals in late 2016, was sentenced to die in 2007 after first-degree murder and robbery convictions in the killing of Jeremiah Miller. Dozier had a murder conviction in Arizona before he was brought to Nevada to face charges in Miller's death.
Contact David Ferrara at dferrara@reviewjournal.com or 702-380-1039. Follow @randompoker on Twitter.