Nye County police seize over $20M in illegal marijuana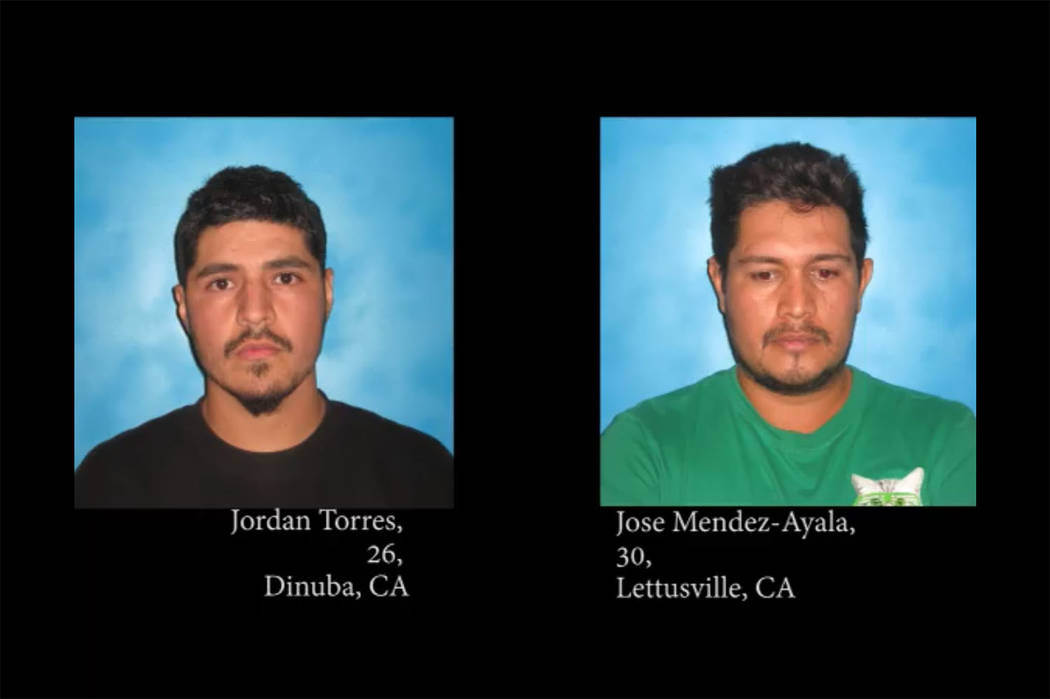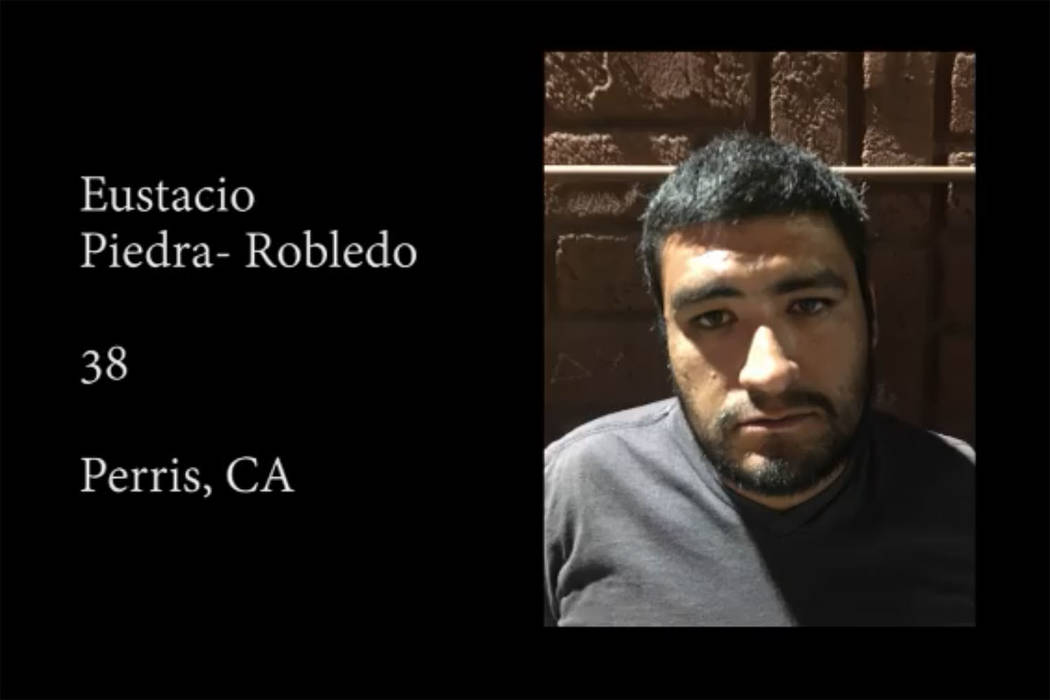 The Nye County Sheriff's Office seized more than $20 million worth of illegally grown marijuana in September in what detectives believe is the largest drug bust in county history.
Three men were arrested in connection with the marijuana growing operation, after officials discovered about 9,000 plants and 500 pounds of finished, packaged drugs on Sept. 13, the sheriff's office said Thursday.
Jordan Torres, 26, and 30-year-old Jose Mendez-Ayala, both from California, were arrested during the bust. Another suspect, 38-year-old Eustacio Piedra-Robledo, of Perris, California, fled the scene but was later arrested in Riverside, California, police said.
The men face charges of trafficking controlled substances, possession of controlled substances with intent to sell and conspiracy to violate the Uniform Controlled Substances Act. Police discovered Mendez-Ayala was in the U.S. illegally, and he was turned over to U.S. Immigration and Customs Enforcement, police said.
The sheriff's office said it received a tip about the drug operation.
In a press release, Nye County narcotics detective Trevor Meade said the bust was the "largest marijuana seizure that has occurred during my 17 years in narcotics," in terms of the amount and value of the drugs.
Officials also seized chemicals including carbofuran, which is used to fertilize plants and increase potency. The chemicals are also poisonous to wildlife and can leech into water sources, police said.
The sheriff's office said the suspects are believed to have ties to other drug-trafficking and human-trafficking operations.
The sheriff's office, the U.S. Forest Service, the state Wildlife Department, the state Investigation Division and the Drug Enforcement Administration all worked on the drug bust.
Contact Katelyn Newberg at knewberg@reviewjournal.com or 702-383-0240. Follow @k_newberg on Twitter.