Prosecutors say woman in reputed $190M Las Vegas fraud violated probation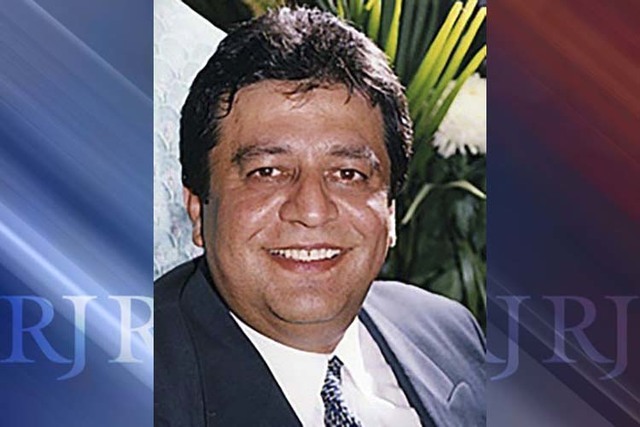 Federal authorities say Tara Mazzeo is again in trouble with the law for violating her probation and lying about her financial ties to indicted high-rolling businessman Ramon DeSage.
In court papers Friday, prosecutors asked U.S. District Judge James Mahan to revoke Mazzeo's probation and send her to prison.
"Mazzeo has no respect for any duty of candor with anyone — not the court, not her probation officer, not the government, not federal investigators and not even her own defense counsel," prosecutors wrote. "Her allegiance is to her own self-interest and maintenance of the financial support she receives from Ramon DeSage and his continuing criminal activities."
Mazzeo, 39 and a former employee of DeSage, was sentenced to five years of probation in September 2013 following her conviction for lying to IRS agents about money she got from the international businessman to buy, among other things, a $70,000 Range Rover.
DeSage, 66, is under indictment for allegedly defrauding investors out of roughly $190 million and the IRS out of $31 million. He is alleged to have pocketed money from high-profile investors to repay earlier investors, maintain his wealthy lifestyle and cover millions of dollars in gambling losses at Strip casinos, including some he supplies with high-end customer goods, the indictment alleged.
His trial, which has been continued 14 times, is now set for Oct. 18 before U.S. District Judge Jennifer Dorsey.
Prosecutors argued in their court papers that Mazzeo, who until recently was DeSage's public relations and marketing manager, did her best to protect him from the "efforts of federal investigators to unearth his criminal activity, particularly his tax fraud related to the money and gifts he lavished upon her."
They also argued that Mazzeo lives beyond her means and has violated several conditions of her probation, including taking unauthorized trips to Laguna Beach, Calif. and lying about them to probation officials.
Mazzeo's probation officer, Eric Christiansen, ordered her to give up her $50,000-a-year job with DeSage because of questions about some of her expenses.
"Mazzeo's lifestyle does not appear to be commensurate with her reported income," Christiansen wrote in an April 19 report. "Recently, she purchased luxury vehicles and has remodeled her $1 million home."
Christiansen obtained an order from Mahan allowing him to give information about Mazzeo's finances to the IRS.
Mazzeo's lawyers contend she received a six-figure inheritance from her father and has obeyed the terms of her probation. They want Mahan to release her early so she can continue to work for DeSage.
Prosecutors argue that letting Mazzeo off probation would send the wrong message about the seriousness of her offenses and the need for people to "respect the laws against perjury and false statements."
Contact Jeff German at jgerman@reviewjournal.com or 702-380-8135. Find @JGermanRJ on Twitter.