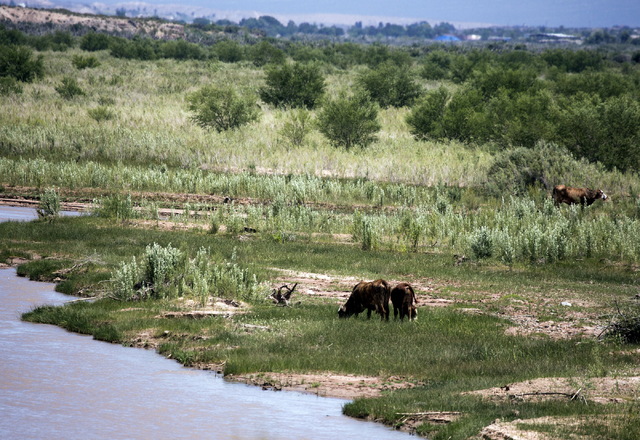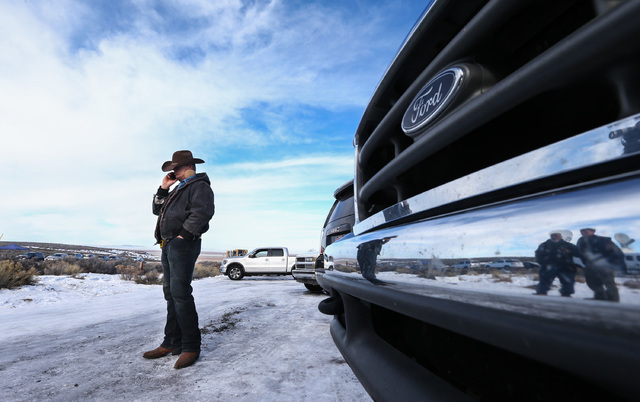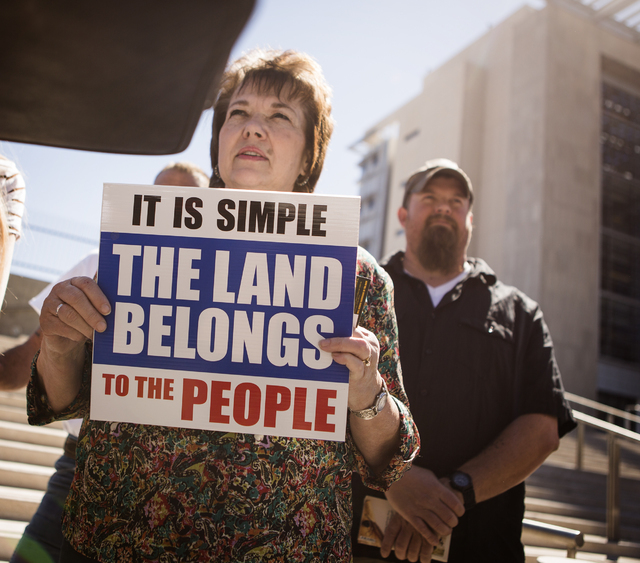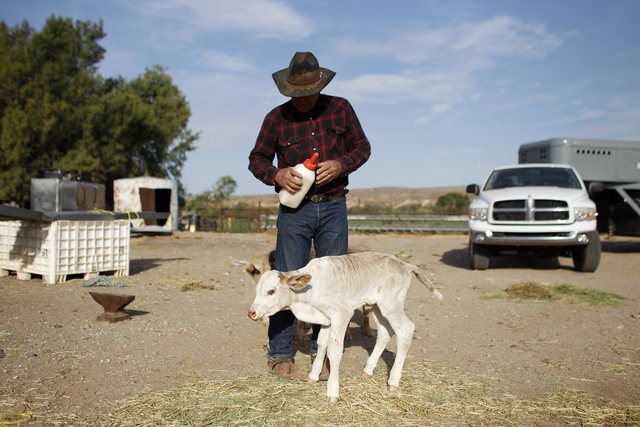 A federal judge indicated Tuesday she is close to deciding whether to withhold government evidence from the public in the criminal case stemming from the 2014 Bunkerville standoff.
U.S. Magistrate Judge Peggy Leen said in a court document that she will base her ruling on submitted written arguments and does not need to conduct a public hearing.
Earlier this month, Leen allowed the Las Vegas Review-Journal and other media to file court papers opposing the government's push for secrecy.
"We have made the news media's case that transparency always serves the public good," Review-Journal Editor Keith Moyer said Tuesday. "We are hopeful that Judge Leen will err on the side of open access."
Attorney Maggie McLetchie — who represents the Review-Journal, Battle Born Media and The Associated Press — said she is pleased that Leen is considering arguments she raised in favor of public disclosure in the high-profile case.
"As her order on that motion reflects, the public's right to know is especially important in this case to ensure trust in the court," McKletchie said. "We hope that the final protective order places the burden squarely on the government to keep information secret and that the public has as much information about this case as possible."
McLetchie has filed a 17-page motion laying out the media's concerns about the "overbroad" government proposal to keep the evidence confidential in the case against Bunkerville rancher Cliven Bundy and 18 other defendants.
Prosecutors, who opposed the media's request to intervene, contend a protective order is needed to ensure the safety of witnesses. A recent death threat against prosecutors also justifies the secrecy, they said.
The order proposed by prosecutors would prohibit defense lawyers from making public copies of critical trial evidence, including sworn search warrant affidavits and FBI investigative reports.
Lawyers for most of the 19 defendants, including Bundy and his four sons, also oppose the government's push to withhold the evidence from the public.
Chris Rasmussen, who represents defendant Pete Santilli, said he was hoping for a hearing on the protective order.
"Attorneys always enjoy the opportunity to argue in open court," Rasmussen said. "We had looked forward to flushing out all of the issues."
The 19 defendants are charged with conspiring to assault BLM agents on April 12, 2014, and take back impounded Bundy cattle that had been grazing on federal land.
Contact Jeff German at jgerman@reviewjournal.com or 702-380-8135. Find @JGermanRJ on Twitter.
Previous coverage
See a timeline of events leading up Cliven Bundy's conflict with the Bureau of Land Management in 2014. Also, see the most recent reports involving Bundy and his family.