2 accused of recruiting prostitute via Snapchat in Las Vegas
September 22, 2017 - 3:19 am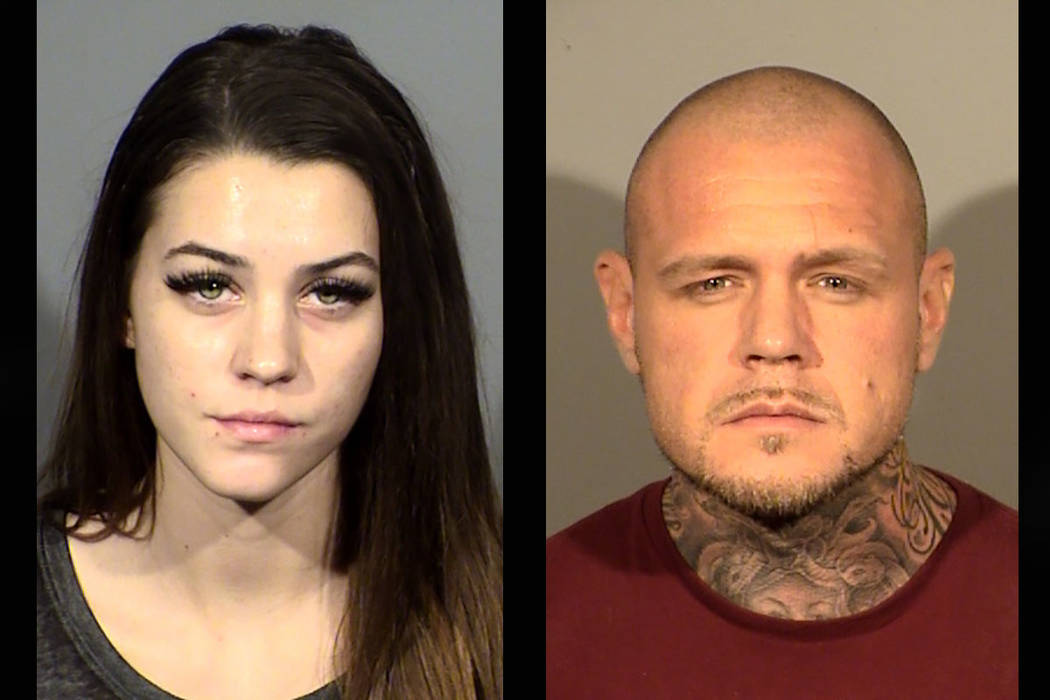 Two people were arrested earlier this month after using Snapchat to recruit a woman into prostitution, court documents show.
A woman told Las Vegas police she was contacted in January by a friend, later identified as Wynter Fowler, via Snapchat. Fowler told her that she "was pretty and could make a lot of money" if she moved to Las Vegas to work as an exotic dancer and escort, court records show.
Fowler also sent photos of Versace handbags, Rolex watches and a Rolls-Royce and said she earned thousands of dollars every night, an arrest warrant states. The woman told police that she agreed to move to Las Vegas because she was having financial trouble.
When she moved to Las Vegas, she met with the woman's boyfriend, Ezekiel Gilbert, who persuaded her to work as a prostitute for him, according to his arrest warrant.
The woman initially worked as a prostitute voluntarily, she told police, but she said Gilbert threatened her when she tried to quit in February. She told police that Gilbert owned about 15 rifles and handguns and had bragged that he "had already gotten away with murder" before, the warrant states.
The woman first contacted police after she said Gilbert threatened her in February, but said she was too afraid of him to file a police report. She called detectives again in March and said she wanted to talk.
During the monthslong investigation, police discovered Gilbert's prior arrests for drug violations and several domestic battery charges. According to court documents, Gilbert was arrested in Texas after an escort was shot and killed, but was later acquitted.
When police searched the woman's phone, they found several texts from Gilbert and Fowler encouraging the woman to find clients and meet up with men from an escort site, according to the warrant, and several inquiring about the amount of money she was making each night.
Police arrested Gilbert and Fowler on Sept. 12 after searching their home. Both were booked into Clark County Detention Center on sex trafficking and conspiracy to commit sex trafficking, jail records show, but have been released on bail.
Contact Max Michor at mmichor@reviewjournal.com. Follow @MaxMichor on Twitter.