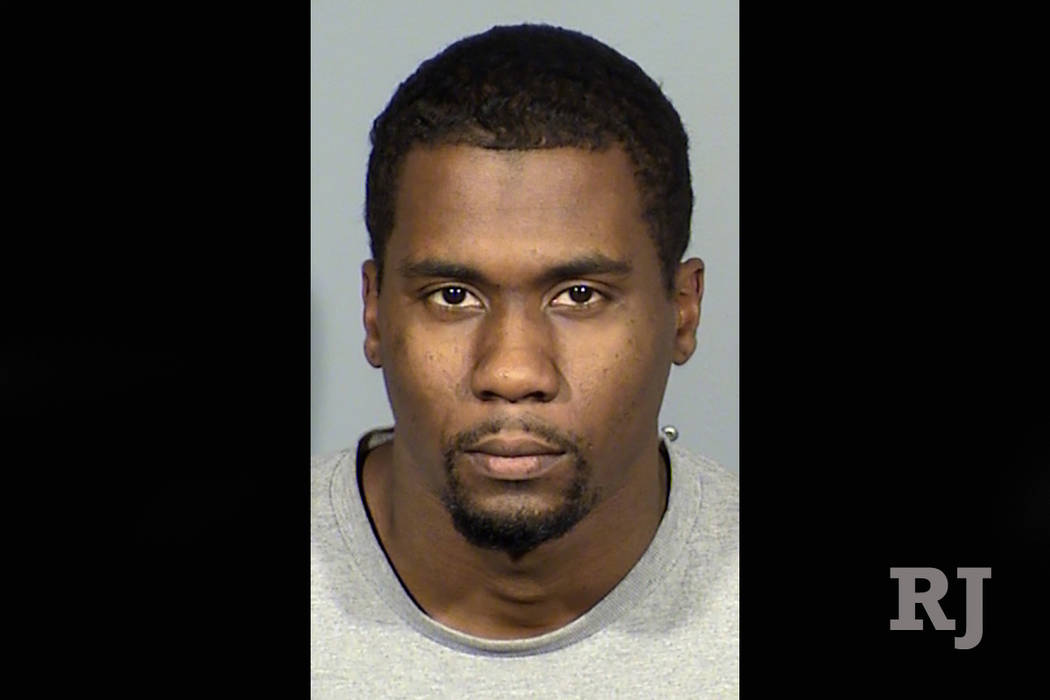 Clark County School District police arrested a substitute teacher at South Academic Center in Las Vegas on suspicion of attempted sexual misconduct with a student, marking the 12th arrest of a district employee for inappropriate behavior since July.
Police arrested Garic Wharton II, 25, at his home Thursday after uncovering evidence that Wharton had a sexually explicit conversation to solicit sex with a 16-year-old female student over social media, according to a district press release. The investigation began on May 18 after a tip from a student.
Wharton was removed from his teaching responsibilities after officers became aware of the situation. Wharton has been employed with the district since February, but was terminated the day the investigation began.
As of Thursday evening, Wharton was being held without bail at the Clark County Detention Center. A hearing is scheduled Monday.
Wharton played football for the University of Arizona, which lists him as a graduate of Valley High School and a 2008 Review-Journal 4A Track Athlete of the Year in its online roster.
He was also a part-time instructor in UNLV's Physical Activity Program until early May, when his contract ended, according to a UNLV spokesperson.
This is a developing story. Check back for updates.
CCSD employees arrested for sexual misconduct/inappropriate behavior since July:
Jesus Acosta
Gregory Beasley
Jeffrey Schultz
Michael Barnson
Randall Minyard
Roger Brown
Willie Bell
Ryan Davis
Ati Poni Jr.
Jordan Turner
Brian Theophil
Garic Wharton II
For more information regarding sexual misconduct in our schools, visit reviewjournal.com/brokentrust
Contact Amelia Pak-Harvey at apak-harvey@reviewjournal.com or 702-383-4630. Follow @AmeliaPakHarvey on Twitter.