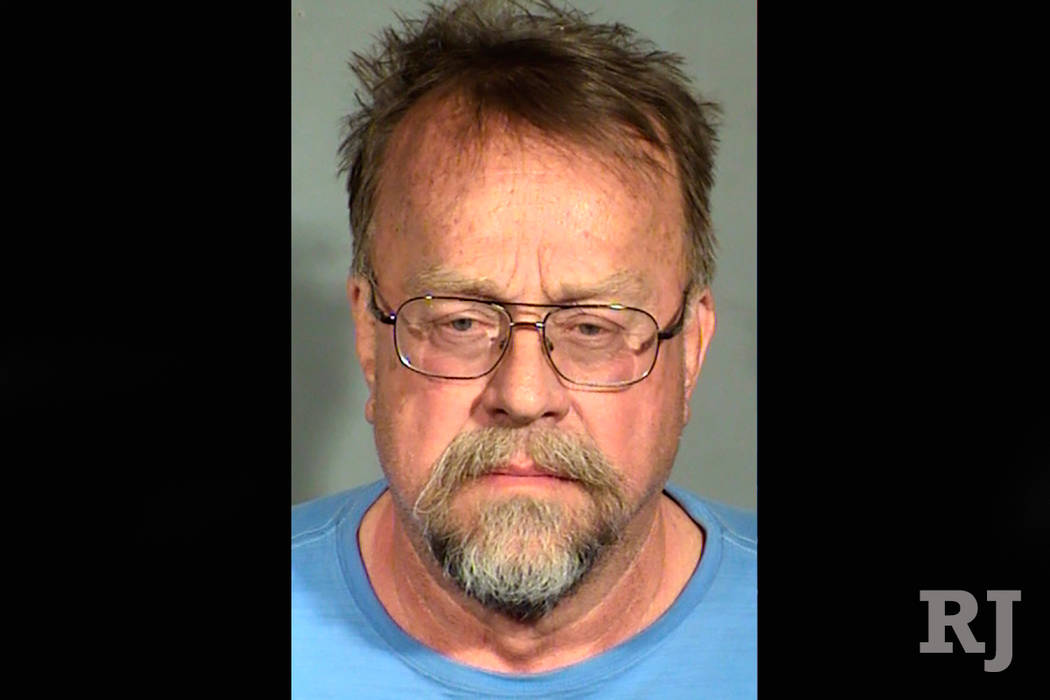 A former Clark County School District substitute teacher is facing new accusations that he engaged in sexual misconduct with elementary school children, prosecutors said Wednesday.
Randall L. Minyard, originally arrested in March on charges involving sex acts with a student, now faces nine new counts, including lewdness with a child under the age of 14 and unlawful contact with a child.
Minyard, 65, was arrested after an incident at Sandy Miller Elementary Magnet School of International Studies, according to school district officials.
Several fifth-grade girls reported Minyard for making them feel uncomfortable, according to Metropolitan Police Department officers. One girl said the substitute poked her nipple, and other girls said he patted them on the back or shoulder. One girl told investigators the teacher told her she was the prettiest and smartest girl in class.
Minyard was hired by the school district Jan. 30 and was immediately terminated following his arrest, school officials said.
At the time, Minyard told police he was playing a game and did not touch the girl's breast. He told police the girls who accused him were "looking for attention," had "a chip on their shoulder(s)" and were high-fiving one another after turning him in, records show.
Prosecutor Michelle Jobe said Wednesday that after Minyard was originally charged, students in a fourth-grade class at Martin Luther King Jr. Elementary School came forward with allegations that he had touched a boy and a girl there and that some of the incidents were observed by other classmates.
Defense attorney Josh Tomsheck said Minyard is a 35-year Las Vegas resident who retired last year from the Department of Energy as a subcontractor with National Security Technologies LLC in North Las Vegas. He is married with three children and eight grandchildren.
Tomsheck called the allegations a "very defensible matter."
The attorney also said Minyard is in "bad shape physically," as a prostate cancer survivor, who suffers from diabetes, hypertension and other ailments.
Chief Judge Elizabeth Gonzalez issued a $250,000 warrant, and ordered that Minyard not have any contact with minors. Should he post bail, Minyard must be placed on house arrest, the judge said.
Minyard is one of 13 Clark County School District employees arrested since July 1 on charges of sexual misconduct with students. The issue was thoroughly explored in the Las Vegas Review-Journal's recent Broken Trust series, which found that a clause in the union contract, flaws in background checks and a lack of training by the district were major contributors to the district's problem.
Contact David Ferrara at dferrara@reviewjournal.com or 702-380-1039. Follow @randompoker on Twitter.