Henderson teacher charged in indecency case had been warned before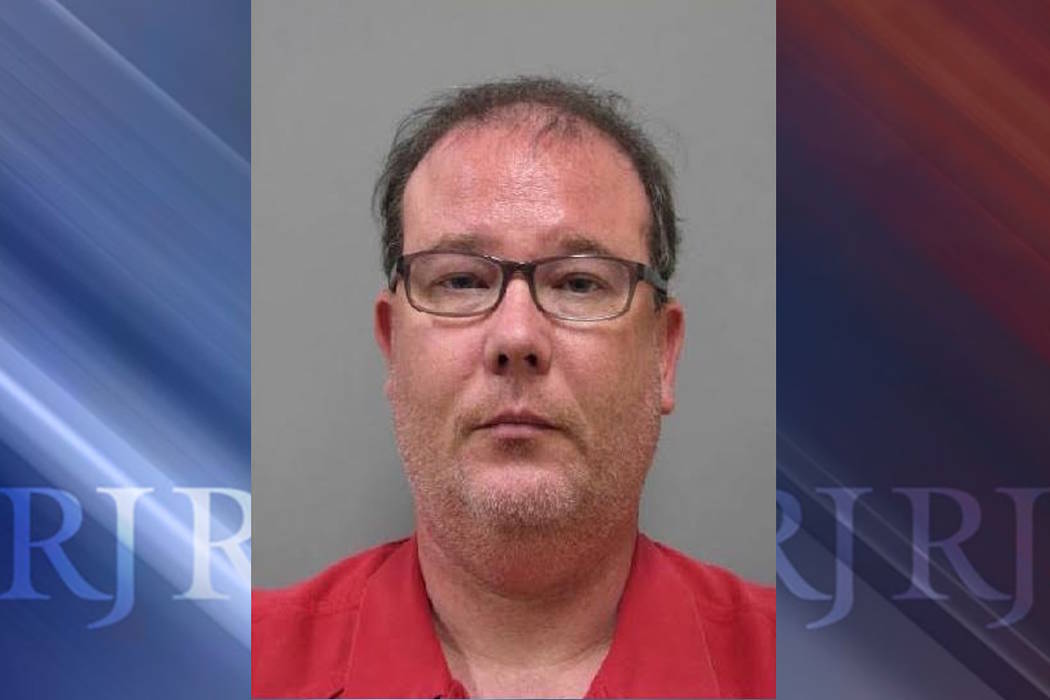 A Henderson middle school teacher accused of having inappropriate conversations with students was the subject of two previous disciplinary investigations, according to a police report.
Jeffrey Schultz, a 47-year-old science teacher at Brown Middle School, was arrested Tuesday on three misdemeanor counts of annoyance, molestation of, or indecency toward a minor younger than 18.
On Thursday, the Las Vegas Review-Journal obtained a police affidavit prepared in support of Schultz's arrest warrant.
According to the document, Schultz was involved in a disciplinary hearing in April after a female student reported he had made comments that made her uncomfortable. The student also reported that he had held her hand and rubbed her shoulders and back.
"Behavior correction recommendations were made," according to the report.
School administrators also told police that Schultz was involved in another disciplinary investigation in 2013 while working at Bailey Middle School. The affidavit said inappropriate conversations with students that were unrelated to school material led to behavior correction recommendations.
In the current case, the affidavit says Schultz asked three girls to stay after class in February, dismissing two male friends who were waiting to eat lunch with them.
The girls reported to the police that Schultz then asked them what type of underwear they were wearing under their leggings: g-string, regular or none.
"The girls all reported being confused and uncomfortable by his questions," according to the police affidavit.
When informed by the school's assistant principal that he was under investigatory review, according to the affidavit, Schultz said he "was trying to look out for the girls."
The affidavit indicates that Schultz spoke to Henderson police on the day of the incident.
He said he wanted to warn one of the girls after overhearing a conversation in which male students mentioned her attire and were talking "basically about molesting and raping her."
Schultz has posted bail and is scheduled to appear in Henderson Municipal Court on Thursday.
Contact Brooke Wanser at bwanser@reviewjournal.com. Follow @Bwanser_LVRJ on Twitter.
RELATED
Henderson police arrest teacher on suspicion of indecency toward minors