Las Vegas man gets 96 years to life in series of attacks
October 18, 2016 - 7:21 pm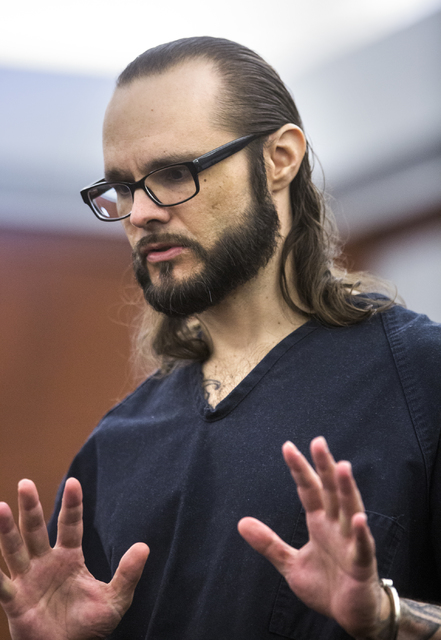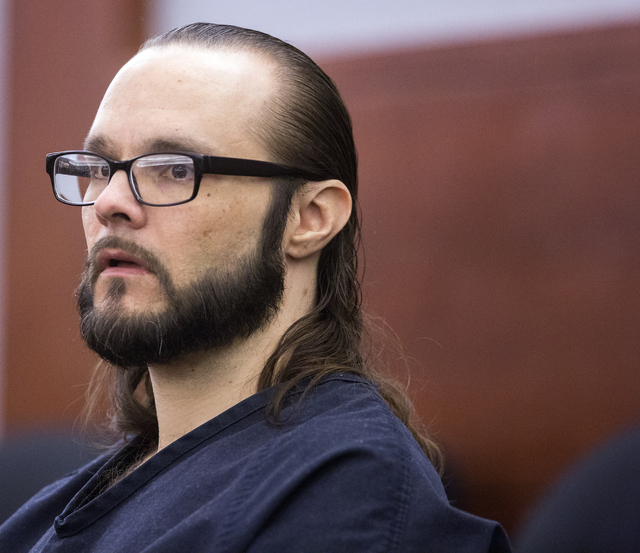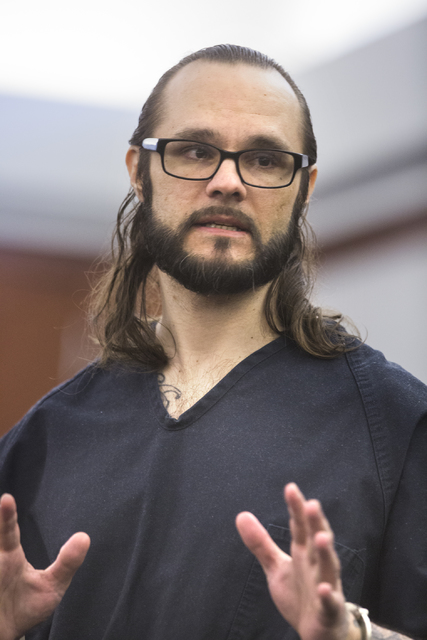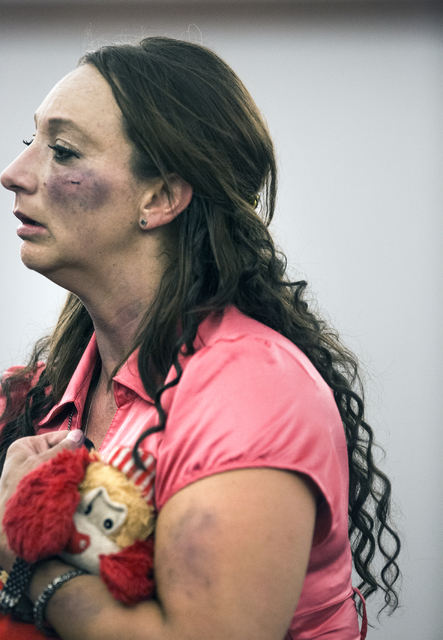 She awoke at 5 a.m. to an alarm clock sounding, the crash of her front door being kicked open, her dog barking and the voice of an intruder.
"I know you're up there," he said. "I just saw your husband leave."
On Tuesday, more than 2½ years after Sean P. Cordeiro attacked the woman who was home with her three children in their northwest valley home, she told a judge that she still suffers from night terrors, panic attacks and post-traumatic stress disorder.
"That was the moment my life changed forever," the 45-year-old woman said.
District Judge Eric Johnson sentenced the 36-year-old Cordeiro to 96 years to life in prison for a series of attacks and burglaries in February 2014.
Chief Deputy District Attorney Shanon Clowers said Cordeiro deserved to spend the rest of his life behind bars.
"What he did to our city and our community was nothing but a reign of terror," the prosecutor told the judge. "He deserves to never see the light of day again."
A jury in August convicted Cordeiro on 41 counts, ranging from sexual assault and battery to first-degree kidnapping, home invasion and robbery.
Johnson called the crimes "hateful" and "horrific," pointing out that Cordeiro had once claimed to be a member of a white supremacist group.
Cordeiro apologized to the victims, saying, "You didn't deserve it," and did not ask the judge for leniency. His attorney, Thomas Ericsson, asked the judge for a sentence of 20 years to life.
Cordeiro is still awaiting trial on a murder charge in the Feb. 7, 2014, stabbing death of Christopher Matley, and scheduled to return to court on the case next month.
Later that month, on Feb. 27, prosecutors say Cordeiro kicked in the door of a home on Millhopper Avenue, near Lake Mead Boulevard and Buffalo Drive, in the early morning hours after watching the woman's husband leave the home.
The woman Cordeiro attacked in the last of his string of crimes said her first thought was to protect her children. wanted to protect her three children who also were inside the home.
"On that horrific morning, being strong was my only choice," the woman told Johnson. "I realized the only way to be strong is to remain calm."
She called 911 before Cordeiro pulled her downstairs, forced her onto the couch, fondled her and unbuckled his pants.
The woman was able to break away and hide with her children before the family was rescued by officers using a ladder to reach a second-story window.
Cordeiro had scrawled "f—- the police" on the refrigerator before he was arrested. He told police he was high on methamphetamine and had hoped police would kill him.
Cordeiro has a lengthy criminal history, including a robbery conviction in 2006 for which he was sentenced to 12 to 30 months in prison. He also has a drug possession case from 2013 and a reckless driving case from 2014.
Contact David Ferrara at dferrara@reviewjournal.com or 702-380-1039. Follow @randompoker on Twitter.