Man charged with attempted sex assault in Delano restroom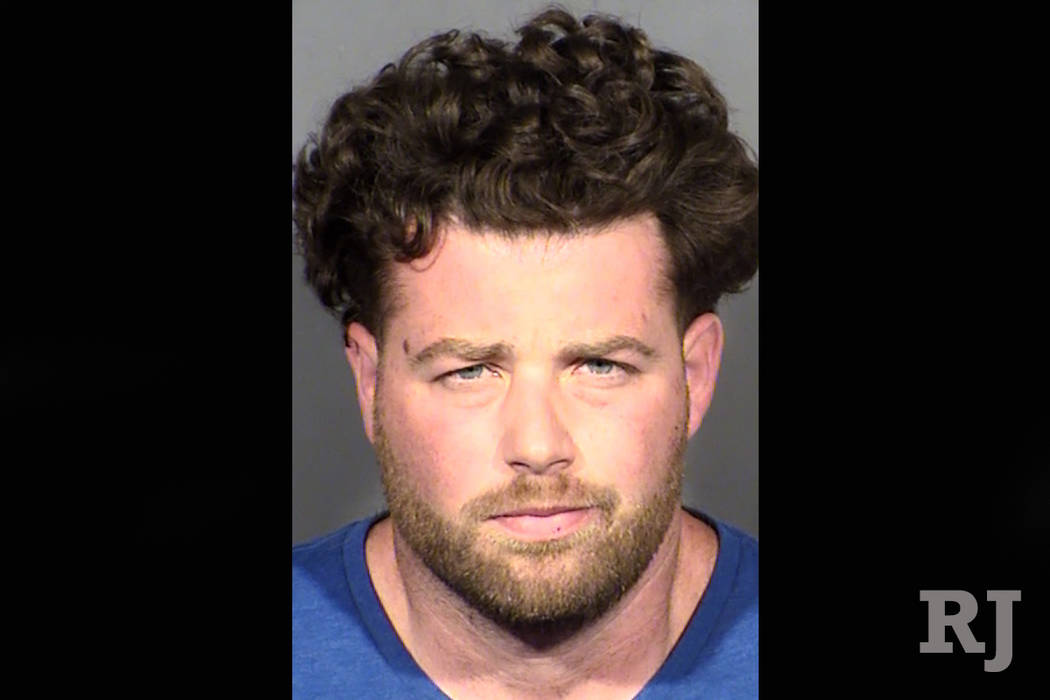 A Boston man accused in the attempted sexual assault and battery of a woman in a Strip resort restroom Saturday was arrested after a short foot pursuit outside the Mandalay Bay towers.
Jared Deflurin, 33, was booked into the Clark County Detention Center on Saturday. According to police, he was taken into custody with condoms and lubricant in his possession, which police said showed his intent to commit a sexual assault.
On Saturday morning inside the Delano Las Vegas Bathhouse Spa and Gym, several patrons ran into the women's restroom after hearing a woman screaming for help. One witness later told police she heard the woman screaming and thought she was being "murdered," according to Deflurin's arrest report.
When the victim walked into the women's restroom about 8:30 a.m. after exercising, she found a naked man on the opposite side of the bathroom. The woman told police she thought she accidentally entered the men's restroom and turned to leave.
That's when Deflurin approached her from behind and put her in what she described as a chokehold, according to the arrest report. She said Deflurin forced her to the ground and began punching her.
According to the report, once she was on the ground, Deflurin tried to drag her by the legs toward the isolated shower stalls "away from public view." Police later discovered that before undressing, Deflurin placed his suitcase and backpack inside a shower stall, where he was attempting to take the victim.
The woman was able to break free from Deflurin when the gym patrons and the hotel's assistant manager ran into the restroom to help her, according to the arrest report.
Several of the witnesses stepped into the restroom, where Deflurin was seen coming out of one of the shower stalls partly dressed and carrying a suitcase and backpack before fleeing down a stairwell from a rear exit, according to the report.
Jail records show that Deflurin faces charges of battery with intent to commit sexual assault, attempted sexual assault, first-degree kidnapping and burglary.
According to his arrest report, Metropolitan Police Department detectives tacked on the attempted sexual assault charge because Deflurin entered a clearly marked women's restroom and was "completely naked" during the attack.
Contact Rio Lacanlale at rlacanlale@reviewjournal.com or at 702-383-0381. Follow @riolacanlale on Twitter.