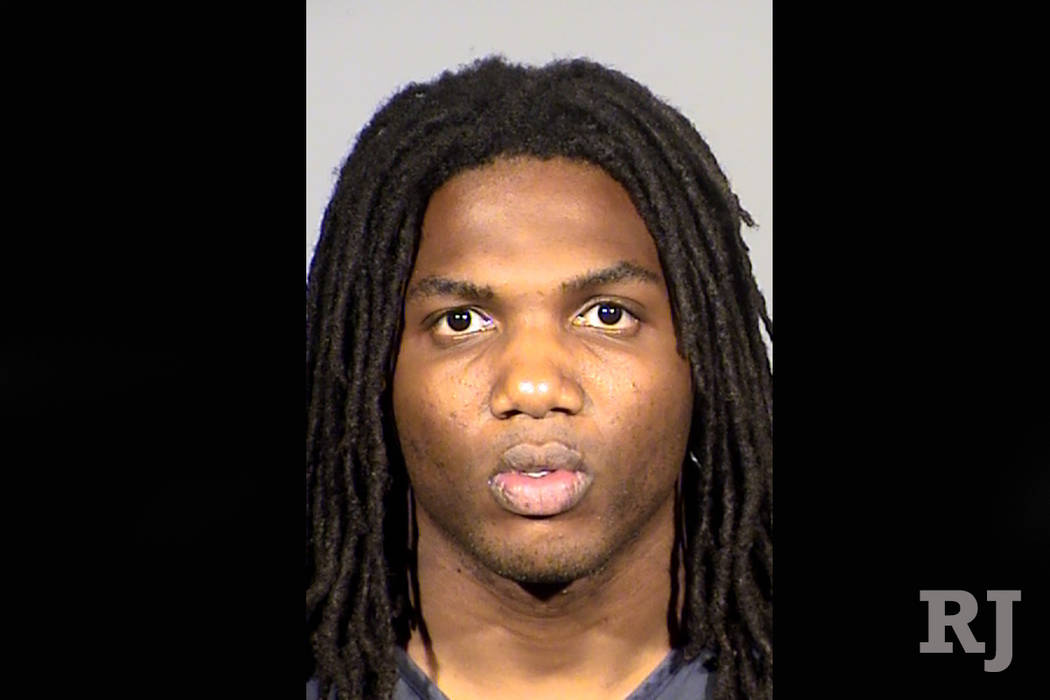 A man was arrested Sunday in connection with the rape and beating of a Las Vegas woman, police reports show.
Trandon Tekario Green, 29, faces charges of sexual assault, battery, kidnapping and child abuse, according to Metropolitan Police Department arrest records.
Just before 9 p.m., police officers arrived at an east valley apartment complex after receiving a report that a woman there had texted a friend for help. Arriving officers found and arrested Green near the rear of the building, police records show.
The woman told police that Green, with whom she had previously had a romantic relationship, had broken into her residence through her 6-year-old daughter's bedroom window. Once inside, he threatened the woman, beat her with a wooden stick and raped her, she told officers. He also stole her phone and prevented her from fleeing the apartment.
The report says Green grabbed a pocket knife at one point and threatened to cut her, saying he would "start with body parts." He then sliced her index finger. The woman also told police that at one point Green held scissors to her daughter's throat.
Green is being held without bail at the Clark County Detention Center. A preliminary hearing is set for July 13.
Contact Rachel Hershkovitz at rhershkovitz@reviewjournal.com or 702-383-0381. Follow @rzhershkovitz on Twitter.