Man tied to boogaloo movement pleads guilty to child sexual exploitation
Updated November 2, 2022 - 8:41 pm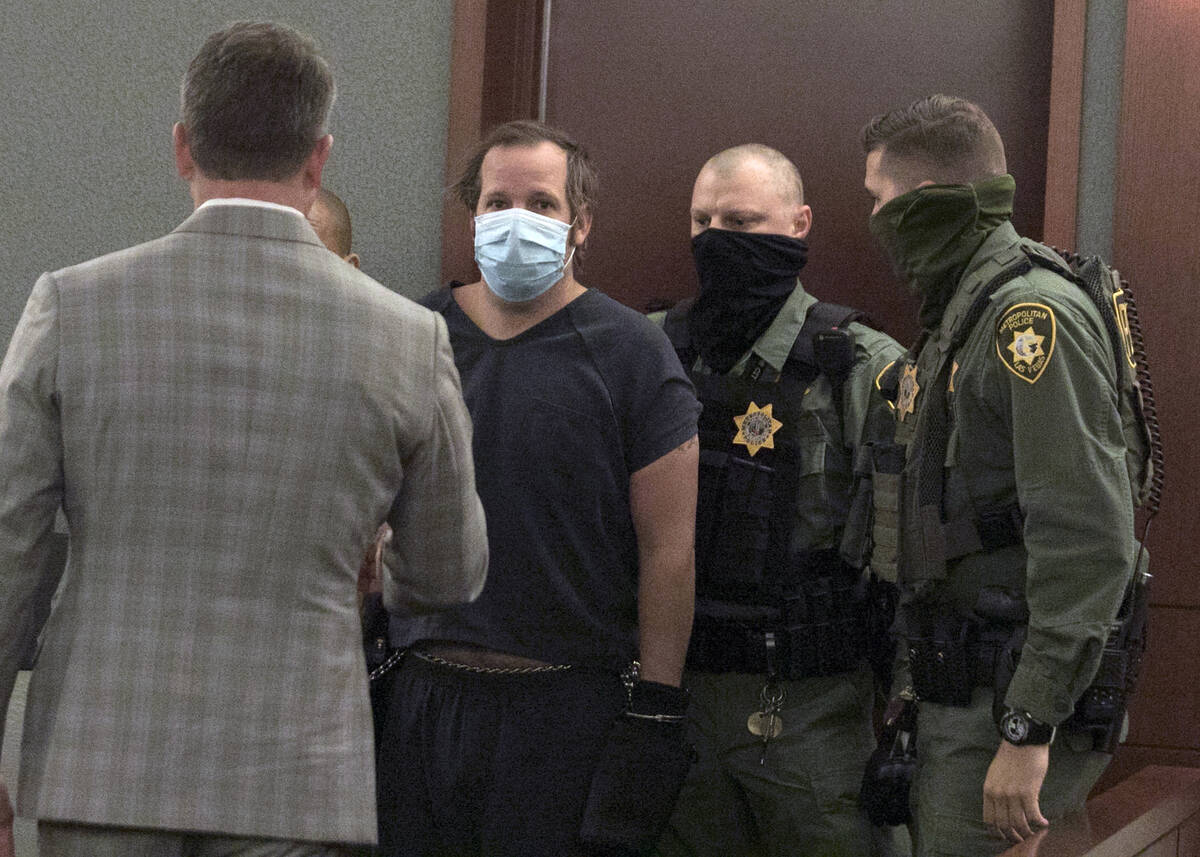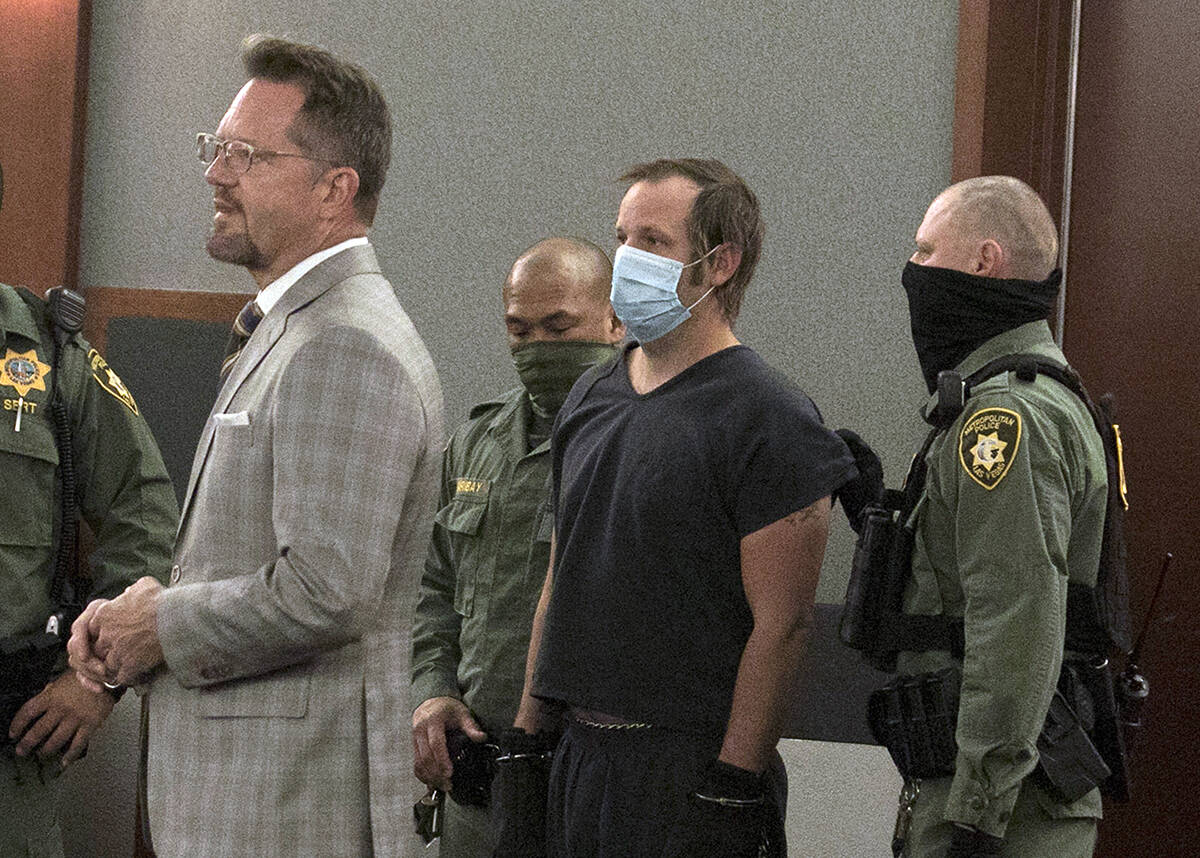 A Las Vegas man who was a member of the extremist boogaloo movement pleaded guilty to multiple child exploitation crimes, including the sexual assault of a girl, federal authorities announced.
Stephen Thomas Parshall, 38, who is also known as "Kiwi," pleaded guilty on Monday to two counts of sexual exploitation of children, one count of coercion and enticement, and one count of receipt and distribution of child pornography, the Nevada U.S. attorney's office said in a statement.
Parshall was arrested in May 2020 with two other men, Andrew Lynam and William Loomis, after authorities say he conspired to cause violence and destruction at the Black Lives Matter protests to further the boogaloo movement's anti-government agenda.
"The 'Boogaloo' movement is a decentralized ideological network that believes in a coming second U.S. civil war and espouses anti-government and anti-law enforcement rhetoric," the statement from federal prosecutors said.
When investigators with the Las Vegas Joint Terrorism Task Force arrested the three possible boogaloo adherents on May 30, 2020, Parshall had been preparing to use Molotov cocktails against police, according to federal court documents.
Other crimes allegedly planned
According to an FBI informant, Parshall and Loomis had scouted an NV Energy substation at Bonanza Road and Eastern Avenue with the intent to firebomb it to spark more civil unrest in Las Vegas, prosecutors alleged.
But they decided to focus on stirring up trouble at the Black Lives Matter protests to cause unrest and rioting, prosecutors said.
When a SWAT team arrested the men, who had been planning to attend a Black Lives Matter protest in downtown Las Vegas, officials found the Molotov cocktail materials, fireworks, gasoline, a 12-gauge shotgun with shotgun shells and a pistol, court documents said.
That initial case against Parshall gave rise to a separate child exploitation case after investigators, upon getting a warrant to search Parshall's cellphone, found images of child porn on it.
At least one of the children in the images was identified. Investigators were able to talk to her, referring to her in documents only as Victim 1.
The girl told investigators that Parshall began sexually assaulting her when she was 9 or 10 years old at Parshall's Las Vegas home, according to the court documents.
"Investigators concluded the interview because Victim 1 was having an extremely difficult time coping with the situation," a federal criminal complaint alleged.
Numerous assaults
In another interview, the girl described in detail Parshall's several sexual assaults against her and said she and Parshall were seen in some of the images investigators found on his phone.
"Parshall forced Victim 1 to perform sex acts upon him while he photographed it," the U.S. attorney's office said in Wednesday's statement announcing the guilty plea.
In another phone used by Parshall, prosecutors said he had persuaded another child to take sexually explicit pictures and send them to him. Parshall would trade images of child pornography with other people, prosecutors said.
Sentencing for Parshall in the child exploitation case is set for Feb. 6.
Parshall faces a mandatory minimum sentence of 15 years and a maximum of 30 years in prison for each count of sexual exploitation, federal prosecutors said.
Also, Parshall also faces a mandatory minimum sentence of 10 years and up to a maximum of life for the coercion and enticement count and a mandatory minimum sentence of five years and up to a maximum of 20 years in prison for the receipt and distribution of child pornography count.
Parshall, who also faces federal charges of conspiracy to damage and destroy by fire and explosives and possession of an unregistered firearm, is set to go to trial before a jury in November 2023 in that case, court records show.
Contact Brett Clarkson at bclarkson@reviewjournal.com or 561-324-6421. Follow @BrettClarkson_ on Twitter.