Mormon official says Henderson man charged in lewdness case 'was never employed' by church
October 28, 2016 - 5:06 pm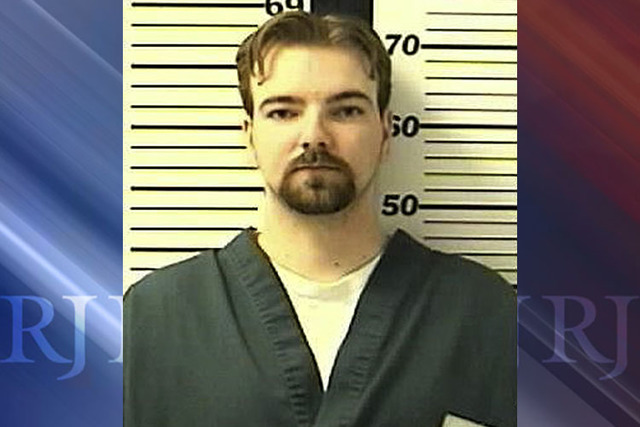 A Mormon church official said Friday that a Henderson man facing lewdness, child pornography and kidnapping charges was not acting in his role as a home teacher when the alleged crimes occurred.
In announcing an indictment earlier this week, a prosecutor described 43-year-old Martin Gillen as a "home school teacher" with The Church of Jesus Christ of Latter-day Saints.
On Friday, a spokesman for the church clarified Gillen's role and said the man had "no calling in the congregation."
Gillen is accused of fondling a 10-year-old girl in August at her home, according to Chief Deputy District Attorney Dena Rinetti.
He was indicted this week on five felony charges: lewdness with a child under 14; first-degree kidnapping; child abuse, neglect or endangerment; use of a minor in producing pornography; and burglary.
If convicted, he faces life in prison without the possibility of parole.
Eric Hawkins, director of media relations for the church, wrote in an email that "the accused perpetrator was never employed by the Church in any way and the Church has no home school program."
The church's website provides the following description of home teaching: "As part of their responsibility to watch over the members of the Church, home teachers visit their assigned families at least once each month to teach and strengthen them. Home teachers establish a relationship of trust with these families so that the families can call upon them in times of need."
Hawkins said men within the church acting as home teachers are instructed to visit families with a companion.
In 2002, Gillen was convicted of sexual assault with a child and sentenced to eight years behind bars.
"The Church places an annotation on the membership record of any member who has previously abused children," according to a page on the church's website titled "How the Church Approaches Abuse."
"This record follows them to any congregation where they move, anywhere in the world. When a bishop sees the annotation, he calls the Church and is given clear direction that an individual who has abused children should not be given a position with children.
"If those convicted of child abuse pay the legal price for their crimes and undergo the rigorous repentance process, they can be forgiven and may regain their membership."
Hawkins said he did not know whether Gillen had an annotation on his church record.
Sometime after being released from prison, Gillen moved to the Las Vegas Valley.
Rinetti said he called the 10-year-old girl's parents under the guise of needing to borrow a ladder. He arrived at the home and noticed the girl walking down the street.
Later, while alone with the girl, he lured her to a casita on the property, offered her Popsicles and candy, showed her a picture of another child in pigtails on his cellphone, "and asked the child if she wanted to look like the kid in the phone," Rinetti said.
Police later found Gillen in possession of a picture of the girl wearing a bathing suit.
Authorities were in the process of examining three disposable cameras, multiple cellphones and storage disks found at Gillen's home.
"Child abuse, in any form, is abhorrent and contrary to the teachings of The Church of Jesus Christ of Latter-day Saints, which has zero tolerance for abuse of any kind," Hawkins wrote. "We pray this young woman and her family will be blessed with heaven's help as they seek to address and heal from this heartbreaking incident."
The prosecutor described Gillen as a danger to the community and himself.
When police arrived Aug. 18 at his home, they did not initially tell him why they were there.
He grabbed a knife, stabbed himself in the throat and struggled with police. He was treated and released from a Las Vegas hospital.
Gillen remains free on $10,000 bail and is scheduled to appear in court next month.
Contact David Ferrara at dferrara@reviewjournal.com or 702-380-1039. Follow @randompoker on Twitter.
RELATED
Mormon home school teacher indicted on kidnapping, child pornography charges