North Las Vegas physical therapist accused of lewdness with female patients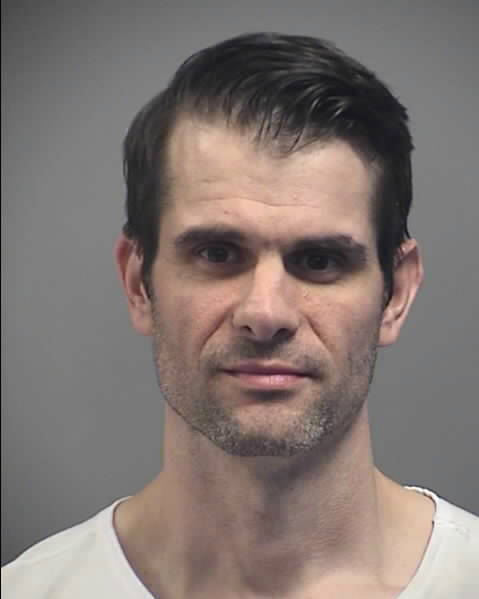 North Las Vegas police have arrested a physical therapist accused of inappropriately touching two female clients.
Brady Powell, a physical therapist at Premier Physical Therapy and Sports Performance, faces two gross misdemeanor counts of open or gross lewdness, according to a North Las Vegas Police Department arrest report. In August and September, two women told police Powell had rubbed his crotch against them during their physical therapy appointments, the report said.
Police arrested Powell on Wednesday at the physical therapy clinic, at 2225 Civic Center Drive, the report said. He was booked into the North Las Vegas Community Correctional Center, according to the report, although he was not listed in jail records as of Thursday afternoon.
Attempts to contact Powell on Friday were not successful. His attorney, Dominic Gentile, declined to comment on the case.
A LinkedIn account for Powell identifies him as a managing partner of the physical therapy clinic.
The first woman reported Powell to the police after an appointment at the clinic on Aug. 10. She said that during the appointment, Powell was massaging her shoulder when he started to rub his legs and crotch against her elbow.
During the massage, he moved the woman's hand so that it was touching his leg, she told police. He then placed kinesiology tape on her lower back and began massaged her upper buttocks area, "which was something he had never done," the report said.
The woman told police Powell did not expose himself to her. A detective investigating the report contacted the Nevada Physical Therapy Board, which had no record of complaints filed against Powell, the arrest report said.
On Sept. 21, a different woman reported Powell to police, accusing him of inappropriate behavior during a massage. The woman said that she had been lying on her side when Powell pulled her head and neck toward his crotch multiple times and that she could feel his genitals through his pants, the report said.
She told police that Powell "would often 'bump' into her" during past appointments so that she could feel his genitals through his clothing.
The woman also said he briefly unzipped his pants during the massage in September, according to the report.
During a follow up interview with police, the woman "changed her statement from when he unzipped his pants," an officer noted in the report. "She had stated there was no skin to skin contact and during this interview, she said there was skin to skin contact."
Powell declined to speak with detectives who were investigating the allegations, the arrest report said.
The officer who authored the report wrote that neither of the women who reported Powell knew each other. The officer also noted that "it was clear to both women, he was getting sexual gratification from the touching," the report said.
Powell is scheduled to appear in North Las Vegas Justice Court on Friday morning.
Contact Katelyn Newberg at knewberg@reviewjournal.com or 702-383-0240. Follow @k_newberg on Twitter.