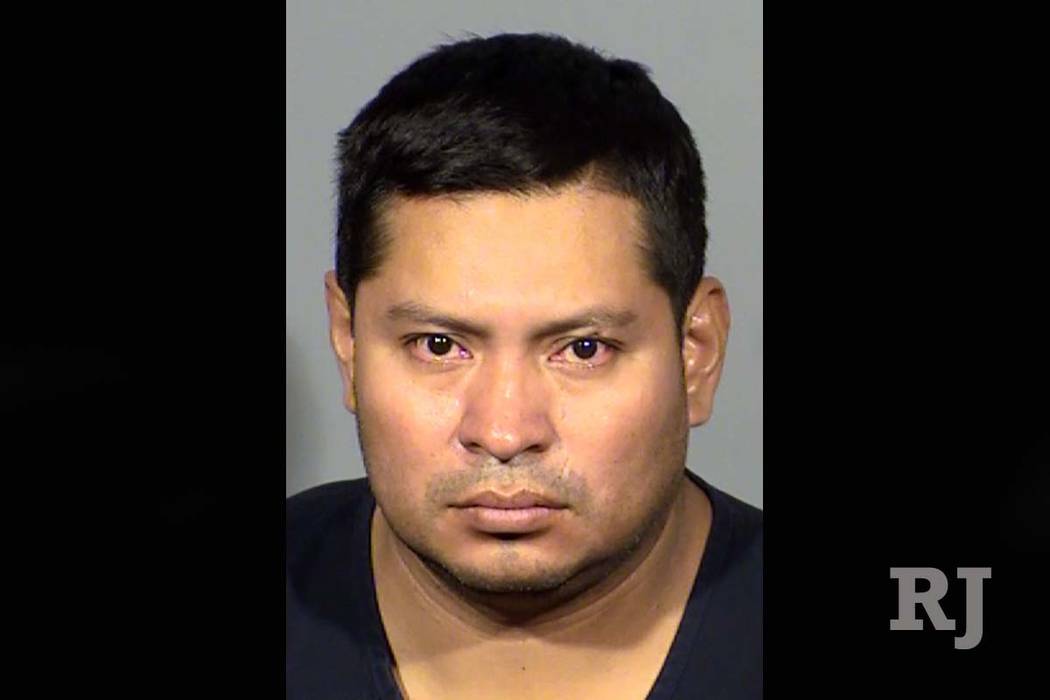 A 35-year-old man who Las Vegas police said peered into his sleeping neighbor's bedroom window before breaking into her apartment is accused of raping her last month, records show.
Henry Alonzo-Santiago is charged with one count of sexual assault and two counts of sexually motivated burglary. Jail records show that he was booked April 16 into the Clark County Detention Center and is being held without bail.
The alleged sexual assault happened about 3 a.m. April 16 inside the woman's apartment, according to a Metropolitan Police Department arrest report. Her front door was left unlocked hours earlier by a friend who let himself out after the woman had fallen asleep, the report said. He told police that he left the door unlocked because he did not have a key.
Alonzo-Santiago, who lives in the same apartment complex, told Metro detectives that he knew that the woman, whom he met through his wife, had a friend over.
The woman told police that when she woke up, Alonzo-Santiago was in her bed and on top of her, the report said. He left after the woman started yelling.
Surveillance footage in the complex showed Alonzo-Santiago looking into the woman's bedroom window before entering the front door, the report said. He later told police that he had peered through the window to make sure that the woman's friend was gone, according to the report.
He left her apartment a short time later and walked toward his apartment, the report said. It would be the first of his two attempts that morning to enter the woman's bedroom.
In an interview with police, the suspect admitted that he left her apartment the first time because the woman's young son saw him. He returned about an hour later, Alonzo-Santiago told police. But this time, he said, he walked straight to the woman's bedroom where she was sleeping, the report said.
Asked if the woman gave him verbal consent, Alonzo-Santiago said that she "never spoke a word" and that "it was a bad thing to do," the report said.
The woman had moved into the apartment just three days earlier. She told detectives that Alonzo-Santiago had never been invited to her apartment and "had no reason to be over there," the report said.
Alonzo-Santiago is scheduled to appear in court May 25 for a preliminary hearing, jail records show.
Contact Rio Lacanlale at rlacanlale@reviewjournal.com or 702-383-0381. Follow @riolacanlale on Twitter.