Report says substitute teacher at Las Vegas school used Snapchat to proposition student
Updated June 2, 2017 - 5:56 pm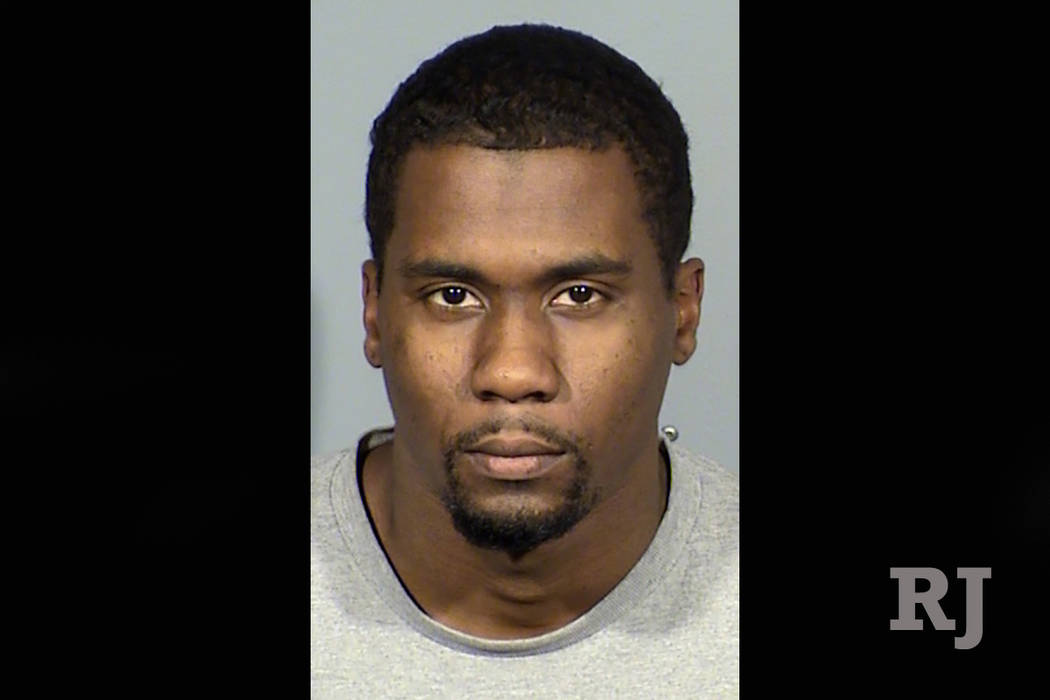 A 16-year-old student at a Las Vegas behavioral school told police that substitute teacher Garic Wharton II followed her around school and asked her several times for her contact information before he propositioned her on social media.
Wharton, 25, was arrested Thursday on a charge of attempted sexual conduct between a school employee and a student. He had been teaching at South Academic Center, a behavioral school for students in grades six through 12, since early April.
The teenage girl told police that Wharton took her picture and showed her pictures of middle school students before exchanging Snapchat information, according to Wharton's arrest report. Snapchat is a mobile messaging app.
Clark County School District police recovered text messages between Wharton and the student from the social media company. In the exchange, Wharton tells the girl he wants to "turn her out" and that he wishes he could "teach" her, according to the arrest report.
"So we can have our thing on the low? How can I trust you tho (sic)?" the messages read. "If we hookup, I can get in trouble, Do you want that?"
Another message to the student reads, "I wanna dive in and make you scream."
Account names are redacted in the police report, but it is apparent which messages are from the student.
"I don't even believe you are actually a teacher haha," she writes in one message, according to the report.
The investigation began on May 18. Wharton was removed from his teaching responsibilities after officers became aware of the situation. Wharton has been employed with the district since February but was terminated the day the investigation began.
According to the arrest report, Wharton repeatedly denied communicating with any students outside of school on social media, having a Snapchat account or taking any pictures of students with his cellphone. He told police that students are drawn to him because he is younger and students have told him all the girls at the school "think he is fine."
Initially he only admitted to giving a few students "side hugs," but when pressed by police, he later confessed to sending the messages to the student "because he was caught in the initial moment of lust," according to the report. He told police he only intended to flirt, however.
He is being held without bail at the Clark County Detention Center. A court hearing is scheduled for Monday.
Wharton played football for the University of Arizona, which lists him as a graduate of Valley High School and a 2008 Las Vegas Review-Journal 4A Track Athlete of the Year in its online roster.
He also was a part-time instructor in UNLV's Physical Activity Program until early May, when his contract ended, according to a UNLV spokesperson.
Contact Wesley Juhl at wjuhl@reviewjournal.com and 702-383-0391. Follow @WesJuhl on Twitter.
Teacher known as 'Mr. G'
Substitute teacher Garic Wharton II had been working at Southern Academic Center since April 6 or 7, according to a Clark County School District police report. Police allege he propositioned a 16-year-old student at the behavioral school on social media a little more than a month later, on May 17. He was known around the campus as "Mr. G," according to the police report.