Report: Substitute teacher at Las Vegas high school admitted having sex with student
February 7, 2017 - 1:01 pm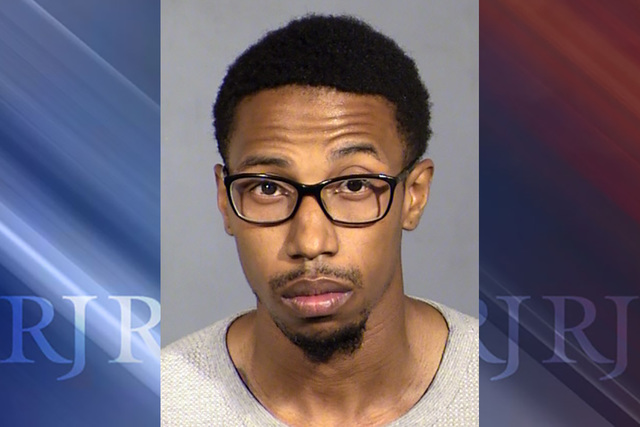 An Eldorado High School basketball coach and substitute teacher is being held in the Clark County Detention Center on charges of first-degree kidnapping and having sex with a student, jail records show.
On Thursday, Clark County School District police were dispatched to the school, 1139 North Linn Lane, where they met with a school employee who informed them of a possible sexual relationship between a student and staff member, according to an arrest report obtained Tuesday by the Las Vegas Review-Journal.
The employee told police that a female student called him and disclosed her relationship with Willie Bell. She told the employee that her parents knew she was seeing Bell, 26, but did not know he was a coach and teacher at the school, the report states.
According to the report, the employee tried to get Bell to report the incident to the principal, but Bell said embarrassment prevented him from facing the principal.
The student told police that she and Bell met in late November. They exchanged numbers after school so that she could text a food order to Bell. They then started texting on a regular basis, according to the report.
Bell and the student met up outside of school for the first time sometime before Christmas break. He picked her up from her house without her parents' knowledge, police said.
The two went to Bell's house, but the student told police she just slept. Bell told police that they had sex that night, Nov. 25, and the next morning.
Bell told police they also had sex in his car on Dec. 31 and again around the second week of January.
The student later told police about a Feb. 1 conversation she had with Bell about their relationship, according to the report. She said he asked her, "Do you really know what you're going to get ourselves into, what's going to happen to me, how am I going to support you if I'm in jail?"
Contact Lawren Linehan at llinehan@reviewjournal.com or at 702-383-0381. Follow @lawrenlinehan on Twitter.
RELATED
CCSD substitute teacher accused of sexual misconduct with student, arrested