Woman arrested on suspicion of helping coerce 17-year-old into prostitution
Updated April 14, 2017 - 6:28 pm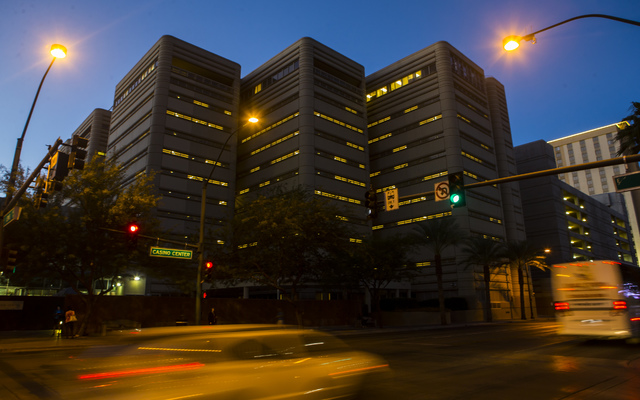 A Las Vegas woman was arrested Tuesday for allegedly helping her boyfriend and another man coerce a California teen into prostitution, according to court documents.
Brittany Lavy, 22, was arrested Tuesday on charges for sex trafficking, kidnapping and child abuse after convincing the 17-year-old girl to work as a prostitute for about three days earlier this year, court documents show.
According to a warrant for the trio's arrest, Lavy's boyfriend, Dejoh Woods, shared a cell with Ryan Oliver, the teen girl's boyfriend, at the Santa Rita Jail in Dublin, California.
Woods told Oliver that Lavy was paying for his court fees by working as a prostitute in Las Vegas. The two men contacted Lavy and the girl from jail and arranged for the girl to fly to Las Vegas, where Lavy would show her how to make money as a prostitute, the warrant states.
The girl told police she didn't want to work as a prostitute, but Lavy and Woods knew her address in California and threatened to "send people to her house," the warrant states.
On Feb. 26, the girl and Lavy got in a fight and she refused to continue. Las Vegas police found the girl two days later after her uncle reported that she may have been kidnapped, according to the warrant.
Lavy, Woods and Oliver all face charges for first-degree kidnapping, sex trafficking of a child, accepting earnings from a prostitute and child endangerment.
Lavy is being held at the Clark County Detention Center. The two men remain in custody at Santa Rita Jail. A preliminary hearing has been set for May 1.
Contact Max Michor at mmichor@reviewjournal.com or 702-383-0381. Follow @MaxMichor on Twitter.