Sheriff says his main goal this year is fighting violent crime in Las Vegas Valley
February 22, 2017 - 6:56 pm
Updated February 22, 2017 - 9:48 pm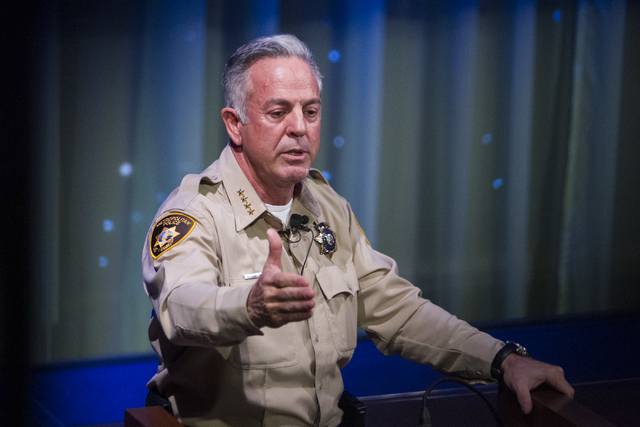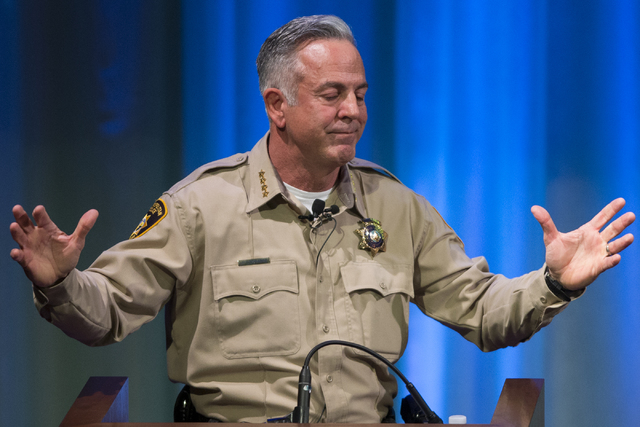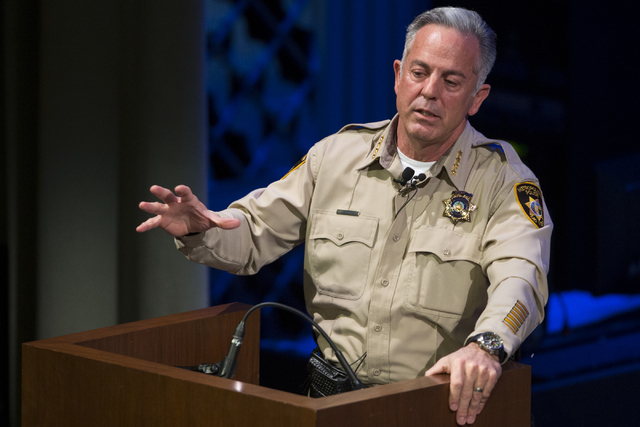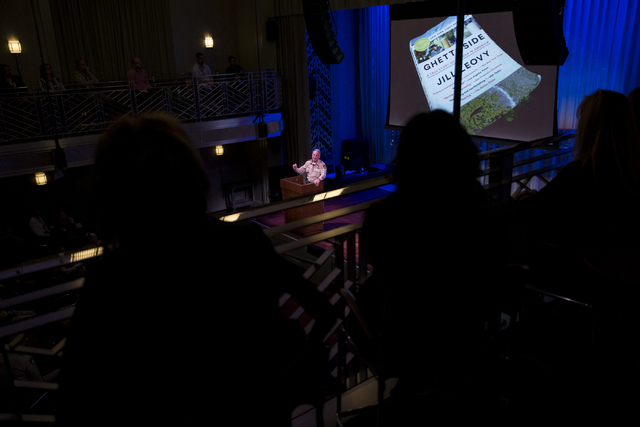 Clark County Sheriff Joe Lombardo's priority for 2017 is beating down the valley's recent spike in violent crime.
The county's top cop told dozens of Metropolitan Police Department leaders gathered Wednesday morning for the annual State of the Department presentation that the agency will face some changes this year to accomplish that goal.
On Tuesday, the department announced that it was forming a new, centralized investigative unit devoted to gang crimes and vice. Lombardo explained his reasoning to the crowd Wednesday at The Smith Center for the Performing Arts and outlined other projects in the works this year.
"We weren't hitting the mark associated with violent crime," he said. "In order to hit the mark, it's the priority of every single person on this Police Department. How can we affect what we do as an agency toward violent crime?"
Surveillance footage from several violent crimes played on a large screen behind the sheriff as he spoke.
Lombardo said the valley population has doubled in the last 20 years, but, to him, that is not an acceptable excuse for the rise in homicides. The total number of homicides the department investigated has gone up by an average of 20 cases every year since 2013.
"Our efforts have to be doubled for us to be successful at what we do," he said.
He told the captains, lieutenants and other leaders that he appreciates the great work they do, but the department has to be dynamic in its approaches.
"I think it's important for a leader of an agency to have an idea, to explore that idea, to effect change. But if it's not working, it's not working," he said. "You have to realize that and adjust for it."
The new gang-vice unit will be one such adjustment.
Lombardo explained that a goal of decentralization was to reduce the response times for patrol detectives stationed at substations throughout the valley. Several specialized units, including robbery, domestic violence, drugs and gangs, were broken up and spread among the Police Department's substations the summer after Lombardo took office in 2015.
The sheriff said decentralization was mostly successful, but "the gang culture wasn't getting addressed with the fervor that it needed."
Lombardo said the gang and vice sections are a natural pairing, because sex trafficking is a common practice for gangs.
"These thugs are forcing these girls into servitude," he said.
The new gang-vice unit will be bigger than the previous gang unit, but Lombardo said it was too early to give specific numbers on staffing.
Violent crime is not the only issue on the sheriff's agenda this year.
Lombardo told attendees he also will be working to address the troubled 311 system, which often leaves callers on hold far beyond the national standard. The department will request a budget increase of $16 million to hire more dispatchers, forensic lab technicians and other civilian positions.
"We have to put human beings into the equation to find a solution," he said.
Contact Wesley Juhl at wjuhl@reviewjournal.com and 702-383-0391. Follow @WesJuhl on Twitter.