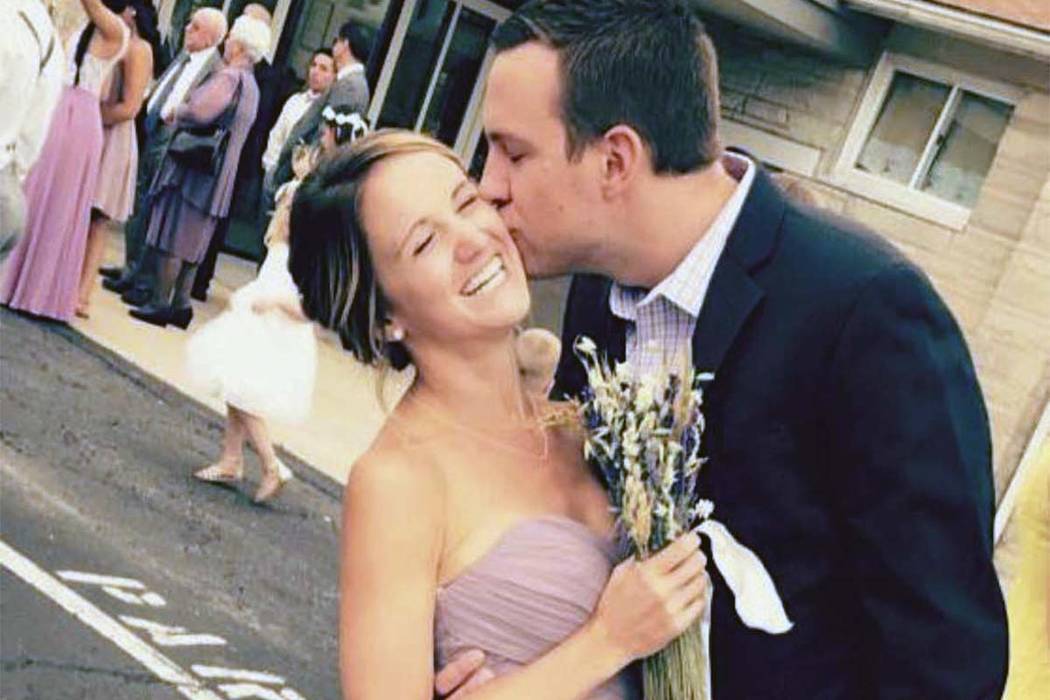 WASHINGTON — Tina Frost, one of the most seriously injured victims of the mass shooting on the Las Vegas Strip, is preparing for surgeries in Maryland necessary for the fitting of a prosthetic eye, according to her family.
Frost, 27, a Maryland native, is continuing to make marked improvements as she recovers from a severe head wound, "gaining strength, going to her therapies four times a week" eight weeks after she left an inpatient rehabilitation center, according to a family update posted on the internet.
"She enjoys having friends over and is getting out to the movies and restaurants," the most recent post said.
Frost was one of 22,000 people who attended the Route 91 Harvest festival music concert in Las Vegas on Oct. 1, when a gunman sprayed gunfire from AR-15 rifles, some equipped with bump stocks that increase the rate of fire.
The devices allowed Stephen Paddock, 64, of Mesquite to fire more than 1,100 rounds into the crowd of concert goers in 10 minutes. The shooting left 58 people dead, and more than 500 wounded.
Frost was living in San Diego and traveled to Las Vegas to attend the concert. After being shot, she was rushed to Sunrise Hospital and Medical Center where she underwent a three-hour surgery. She lost her right eye to the injury.
She was later transferred to Johns Hopkins Hospital in Baltimore for additional surgeries.
The family established a GoFundMe account to help raise funds to pay for the extensive medical treatment. The fund has raised nearly $612,000 as of Tuesday.
Contact Gary Martin at gmartin@reviewjournal.com or 202-662-7390. Follow @garymartindc on Twitter.