Las Vegas shooting victims have 6 months to request state aid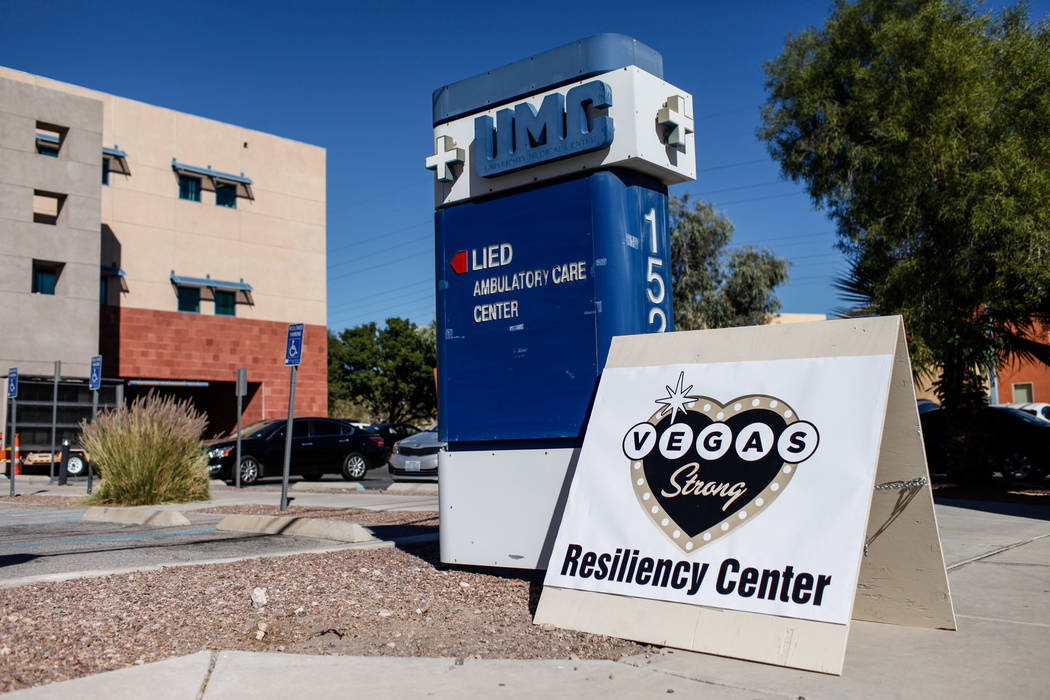 Survivors of the Oct. 1 mass shooting in Las Vegas have about six months to apply for a state program that provides financial help to victims of violent crime.
The Nevada Victims of Crime Program reimburses out-of-pocket costs that victims might incur, such as medical bills and mental health counseling that insurance does not cover, Clark County officials said. Applications for the program are due Oct. 1.
People who live outside Nevada and family members of those who were killed in the shooting also are eligible for the program.
"Many people may not have eligible expenses today, but that could change in the future," program coordinator Michelle Morgando said in a statement. "It's not uncommon for victims of violent crime to seek assistance such as counseling a year or more after an incident."
Applications can be filled out at the Vegas Strong Resiliency Center, 1524 Pinto Lane. The center offers resources and addresses long-term needs for victims.
The center is open from 10 a.m. to 7 p.m. Monday through Friday. For information, call 702-455-2433 or 833-299-2433 or visit VegasStrongRC.org.
Contact Blake Apgar at bapgar@reviewjournal.com or 702-387-5298. Follow @blakeapgar on Twitter.