Lawyers to create plan to manage Las Vegas gunman's assets
December 14, 2017 - 1:36 pm
Updated December 14, 2017 - 5:02 pm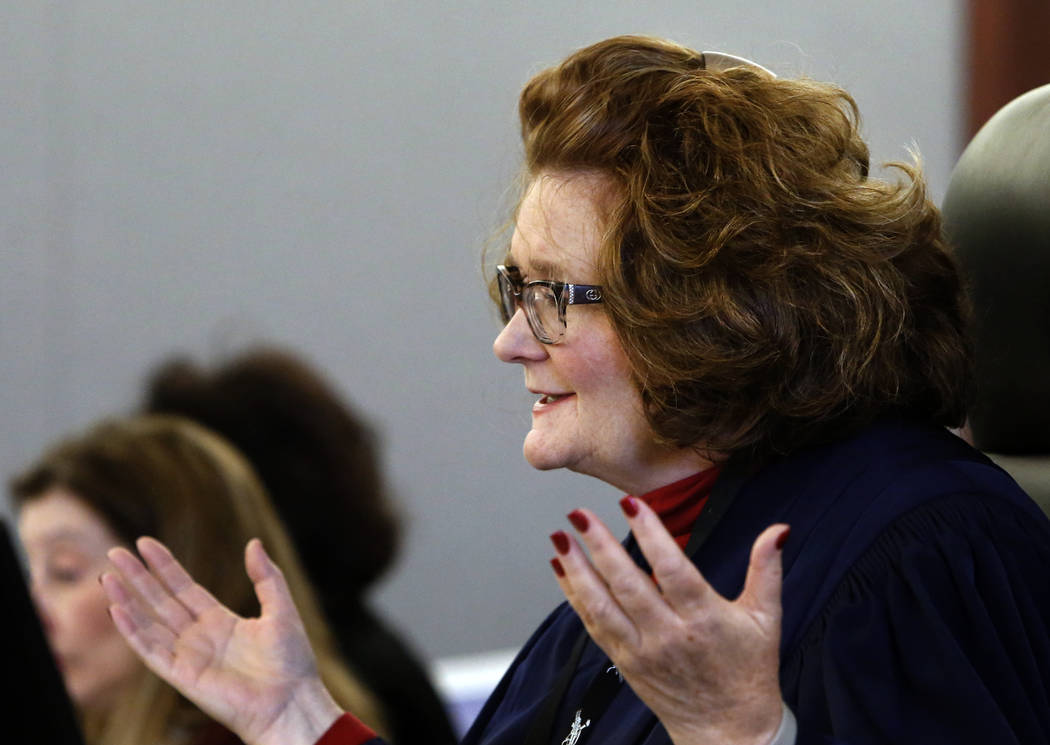 A judge on Thursday gave lawyers until the end of January to come up with a plan for how Route 91 Harvest festival gunman Stephen Paddock's assets could be managed.
In the meantime, Clark County Administrator John Cahill is unlikely to take control of Paddock's estate but could oversee the shooter's homes.
"He cannot support acting as a claims manager for the potential number of claims that there are here," District Judge Gloria Sturman said. "It's not fair to put that burden on the county and the taxpayers."
Paddock, who owned a home in Mesquite, killed 58 people at the festival on Oct. 1 before killing himself in his Mandalay Bay suite.
Sturman set a Jan. 31 deadline for lawyers involved in the probate matter to compile a report on how Paddock's assets could be managed. She asked them to return to her courtroom Feb. 15.
"What we're afraid of is that once a special administrator is appointed, there is going to be a barrage of lawsuits," attorney Alice Denton, who represents five of the victims, told the judge. "All of the assets of the state will be depleted defending these lawsuits."
The gunman's brother, Eric Paddock, has said he wants to help facilitate moving the money to a victim's fund.
Denton added that lawyers involved could ask Stephen Paddock's heirs not to defend lawsuits, in order to move claims more quickly.
"We feel that, given the time, all of these plaintiffs' attorneys will be able to work something out, thereby really saving the assets of the estate for the victims," Denton said.
Within a week of the shooting, family lawyers for one of the victims who was killed, John Phippen, asked to freeze Paddock's assets, which include his Mesquite home, purchased for $369,000 in 2015.
Earlier this month, lawyers for another victim filed a $45 million creditor's claim against the estate.
Cahill has opposed taking control of the assets, saying his office may not have the capacity to deal with myriad lawsuits seeking a piece of Stephen Paddock's assets as compensation.
"The goal is to preserve Paddock's assets for the victims," attorney Craig Eiland, who represents a woman who suffered three gunshot wounds and survived, said after Thursday's hearing. "The question is how you do that."
Eric Paddock has said his brother's net worth is unclear.
Contact David Ferrara at dferrara@reviewjournal.comor 702-380-1039. Follow @Randompoker on Twitter. Review-Journal staff writer Jeff German contributed to this story.