Sheriff: Las Vegas gunman had cameras inside, outside hotel room
October 3, 2017 - 1:52 pm
Updated October 4, 2017 - 8:09 am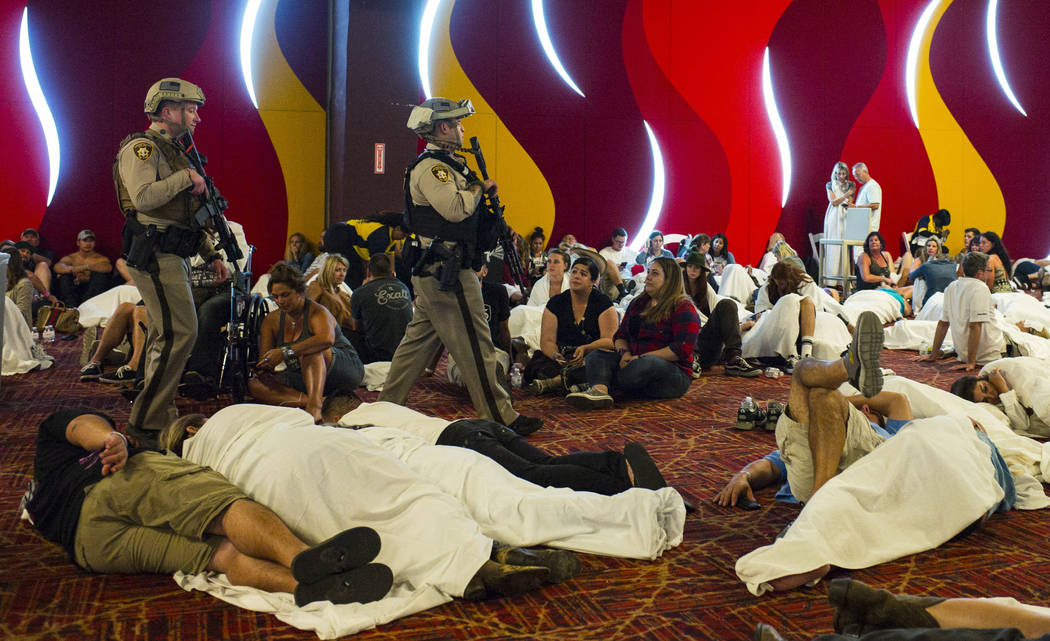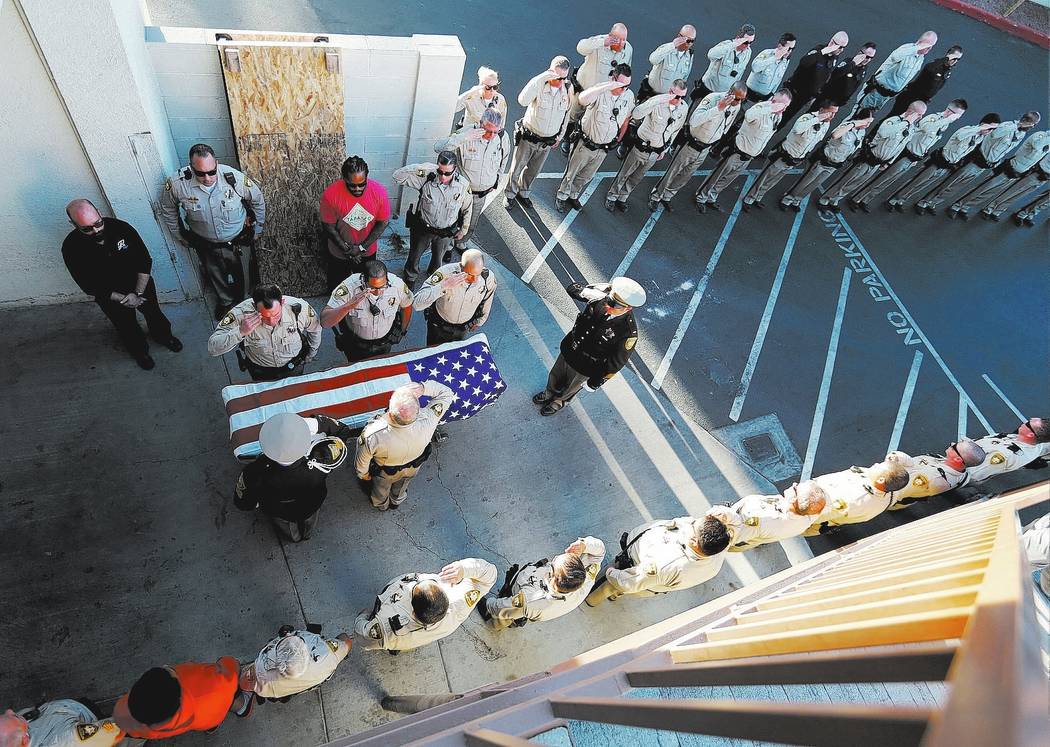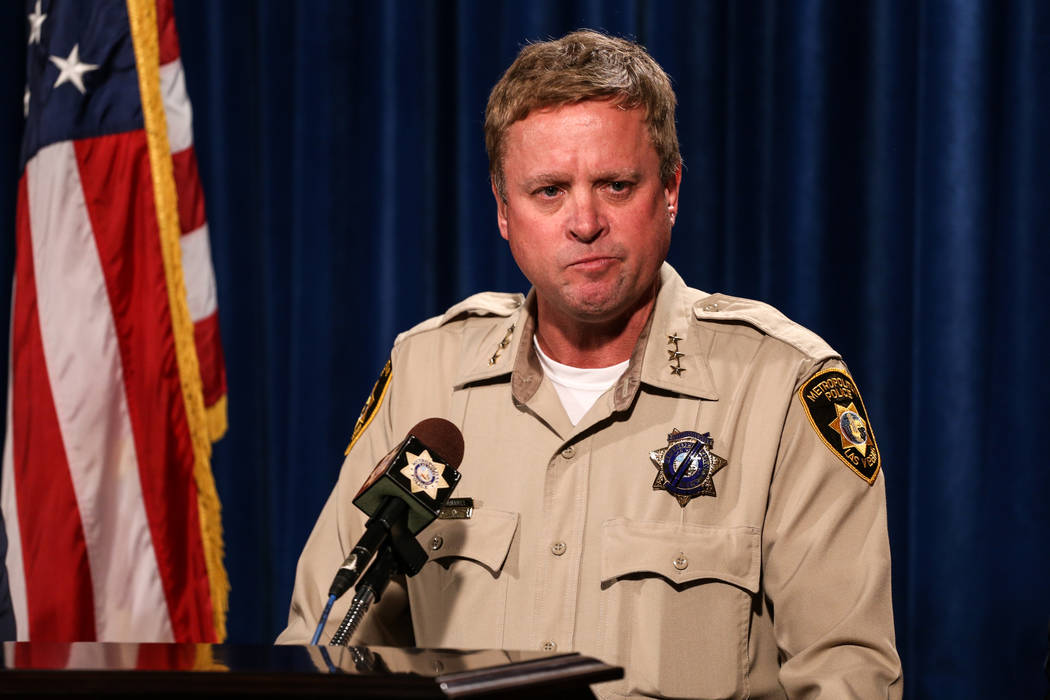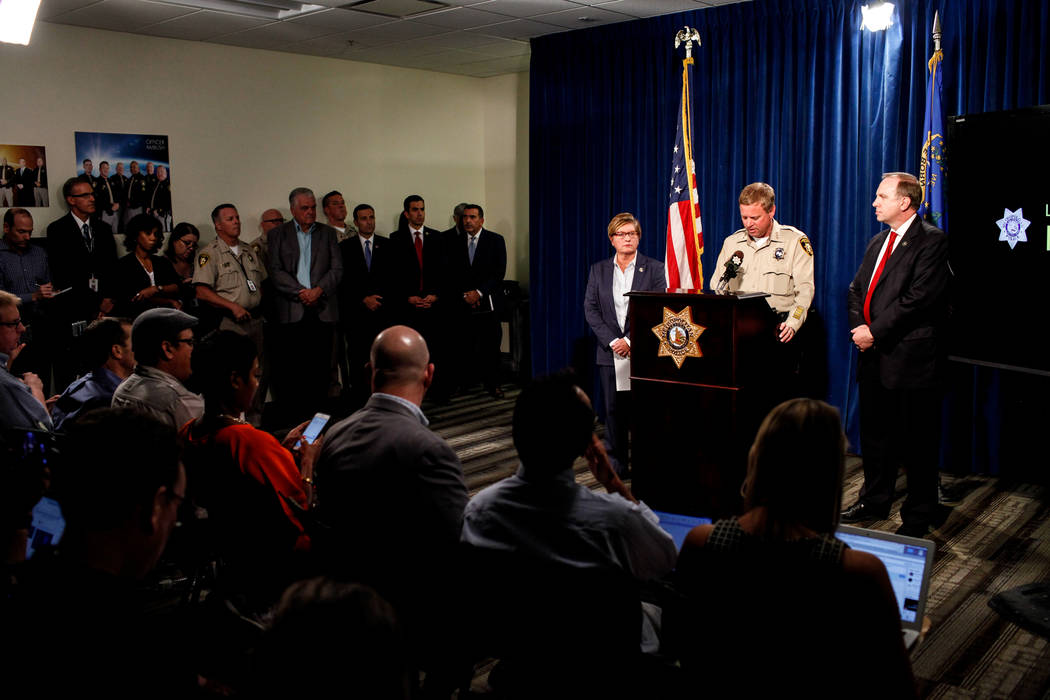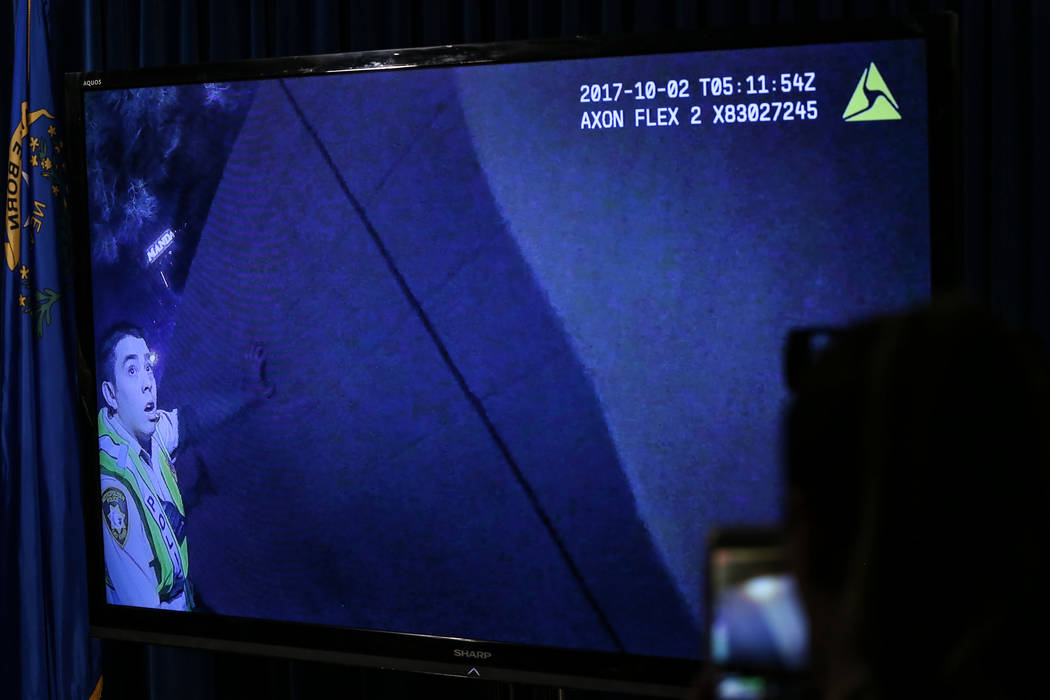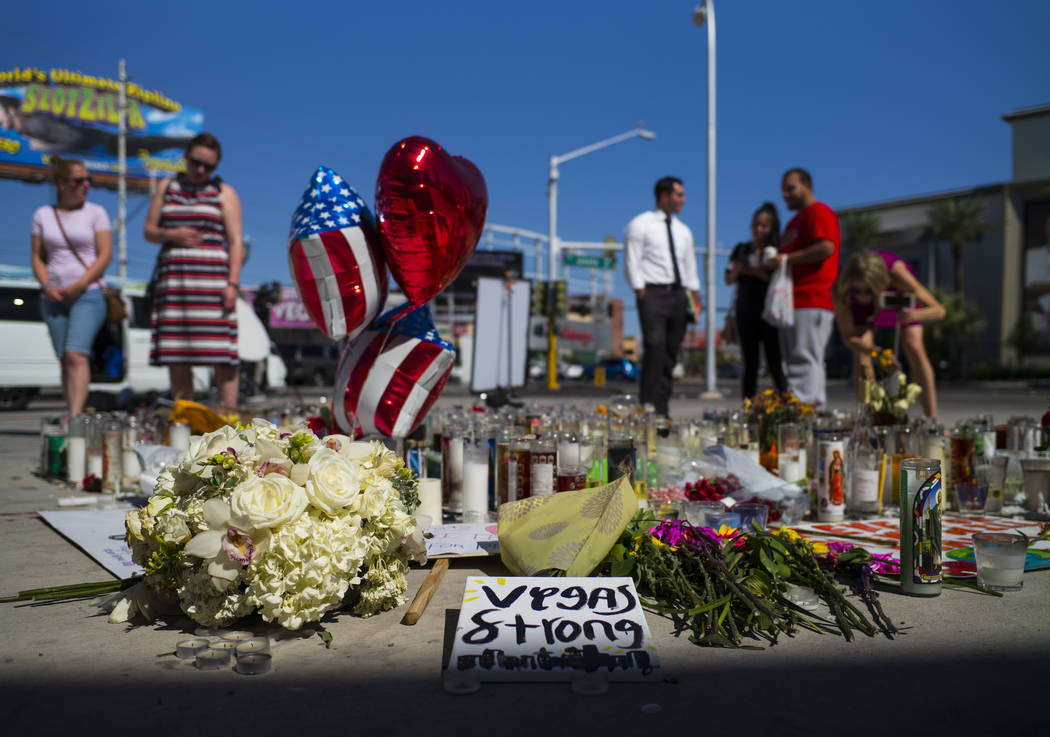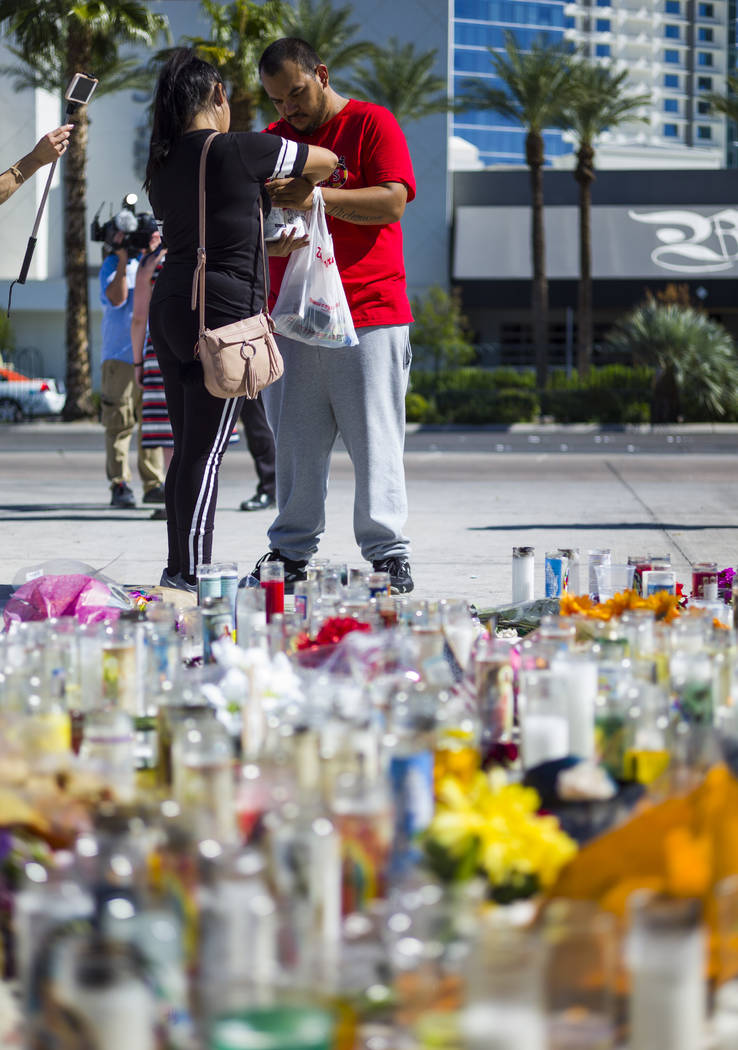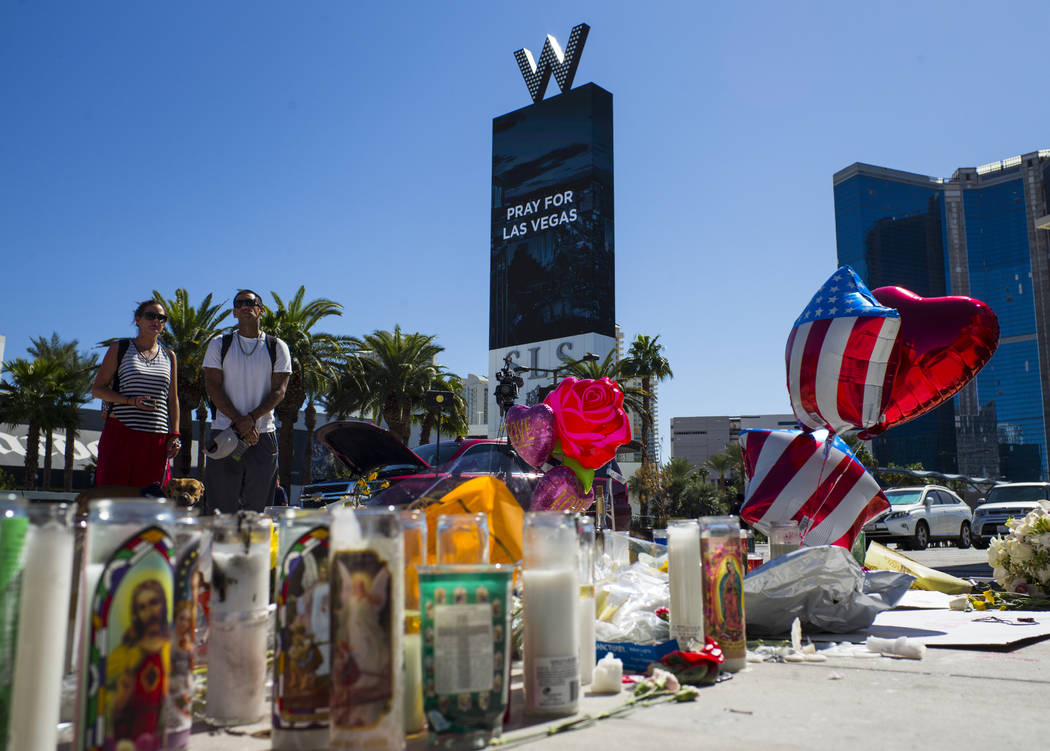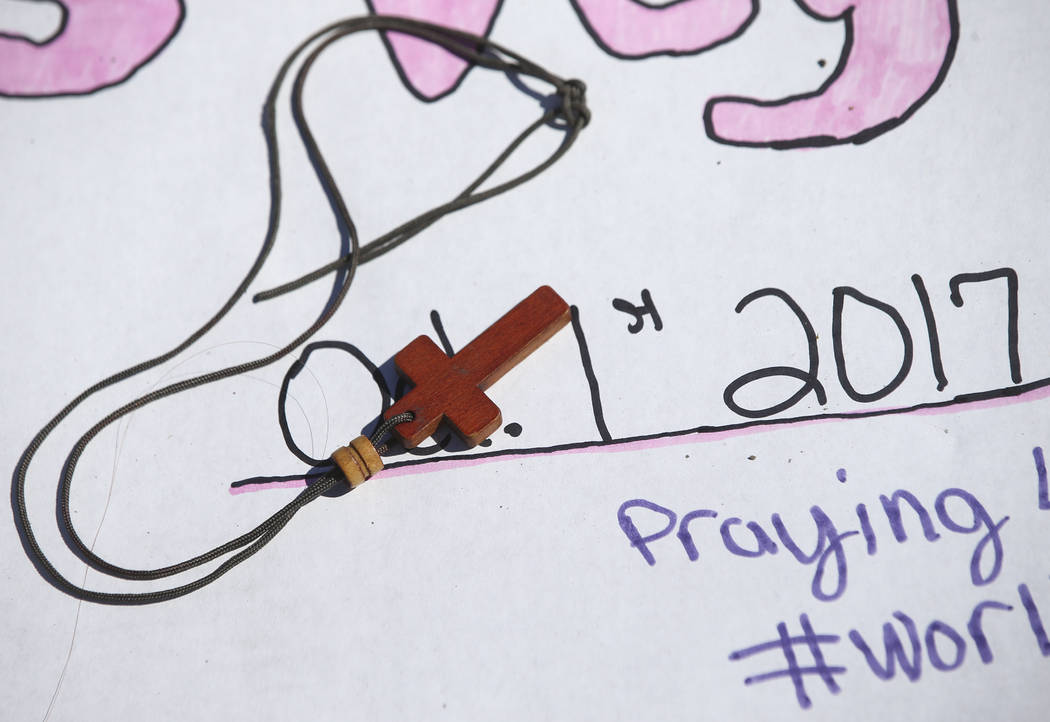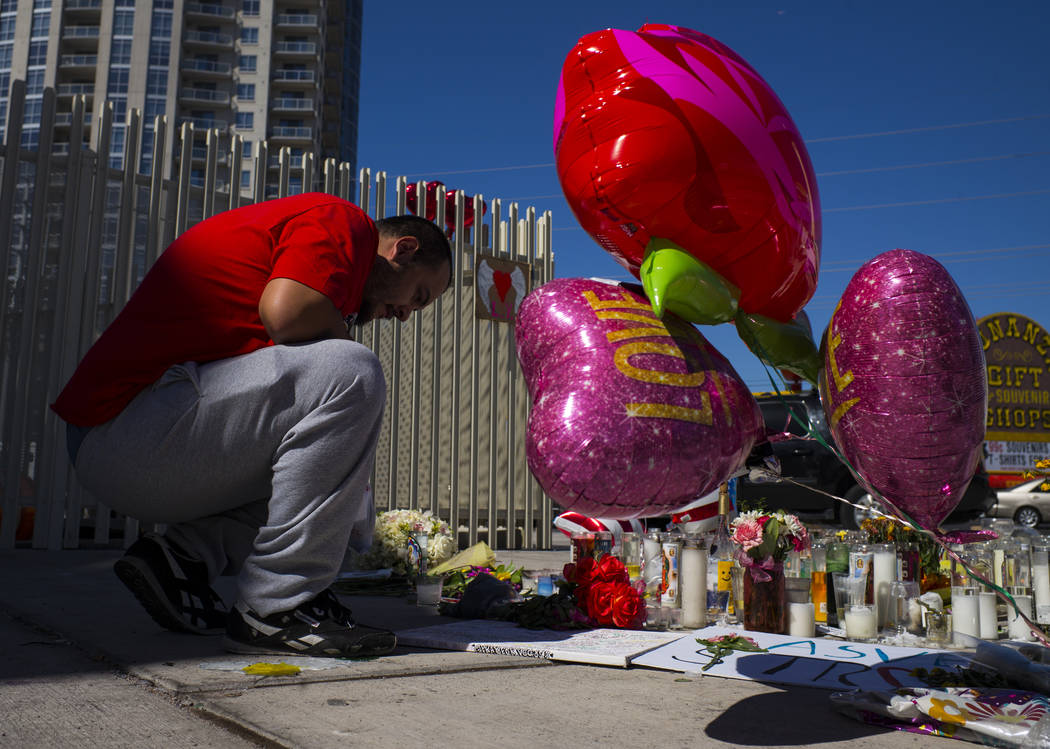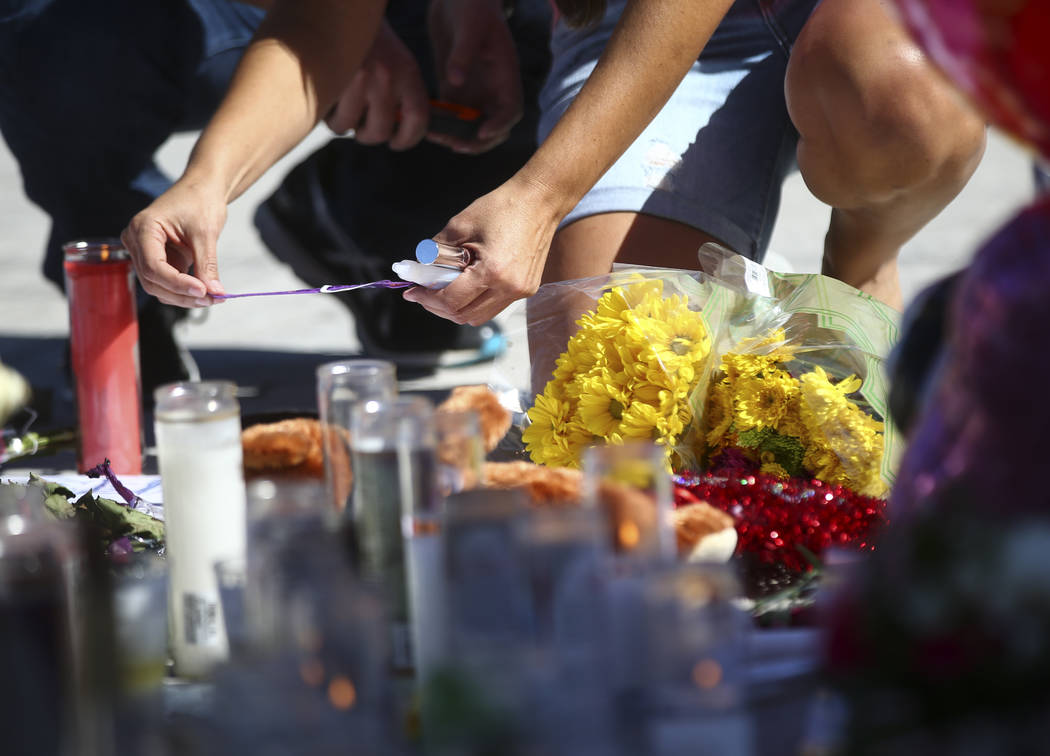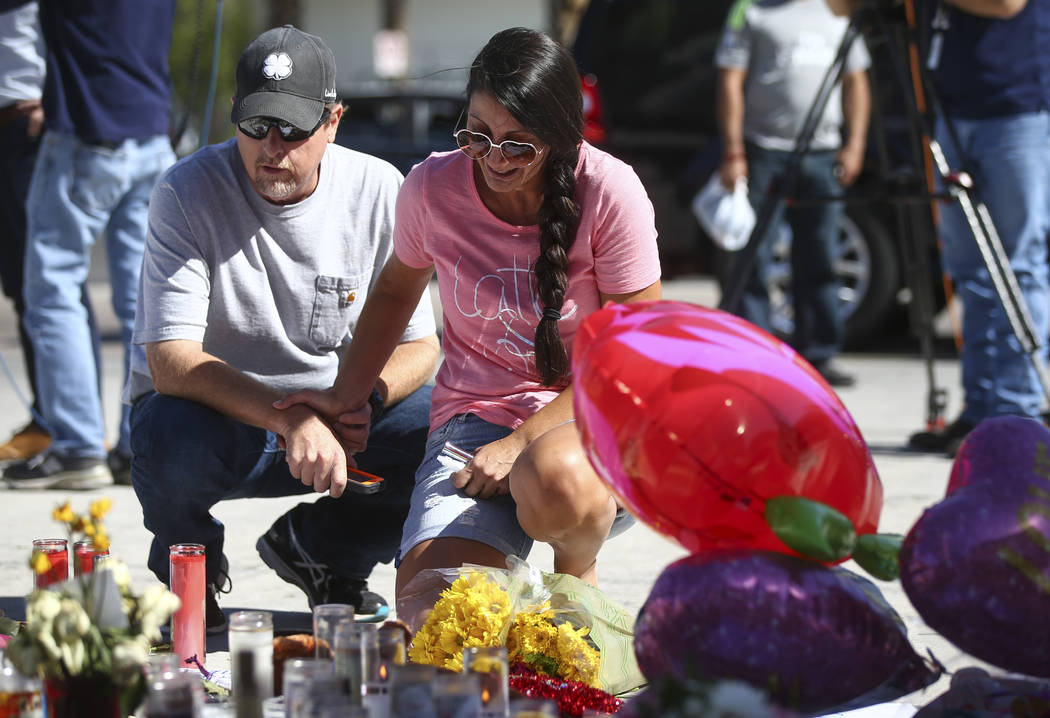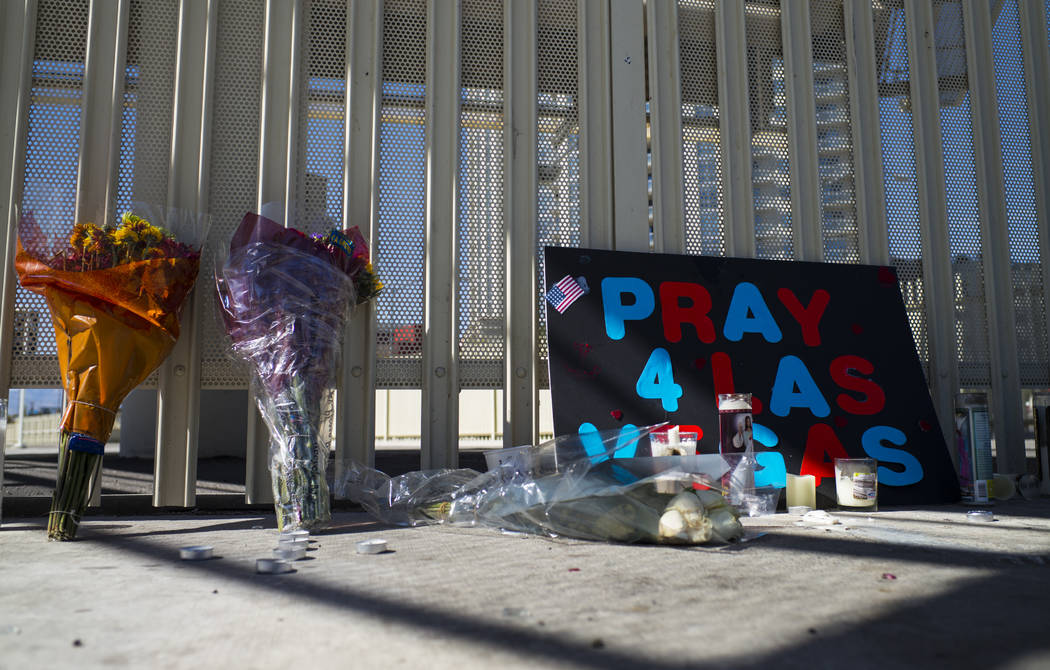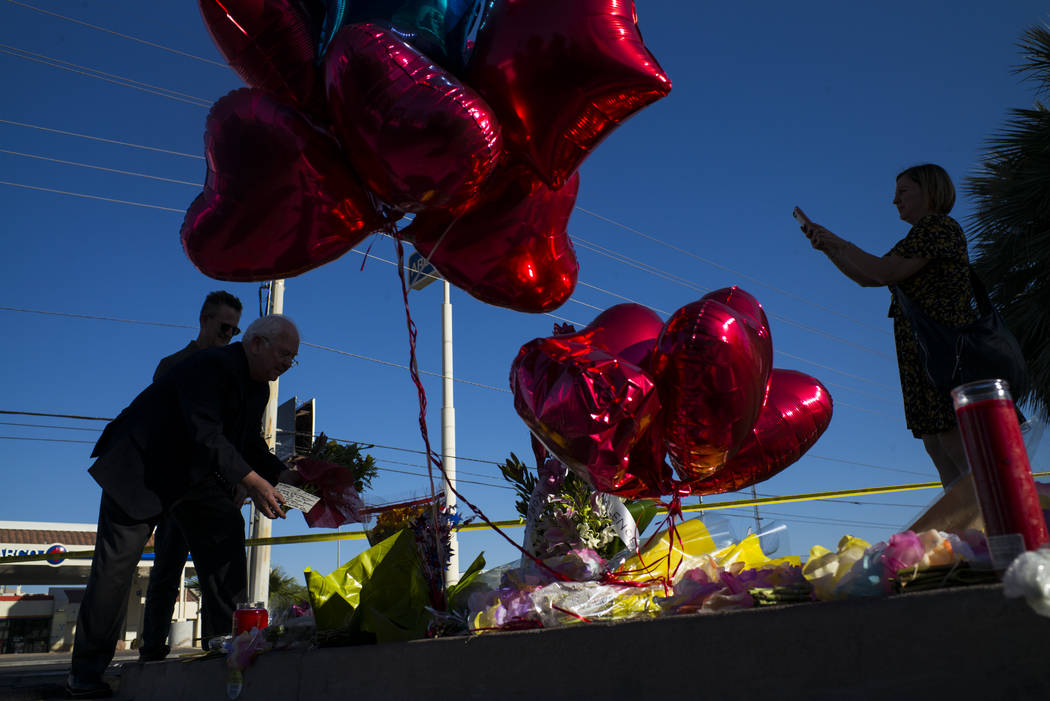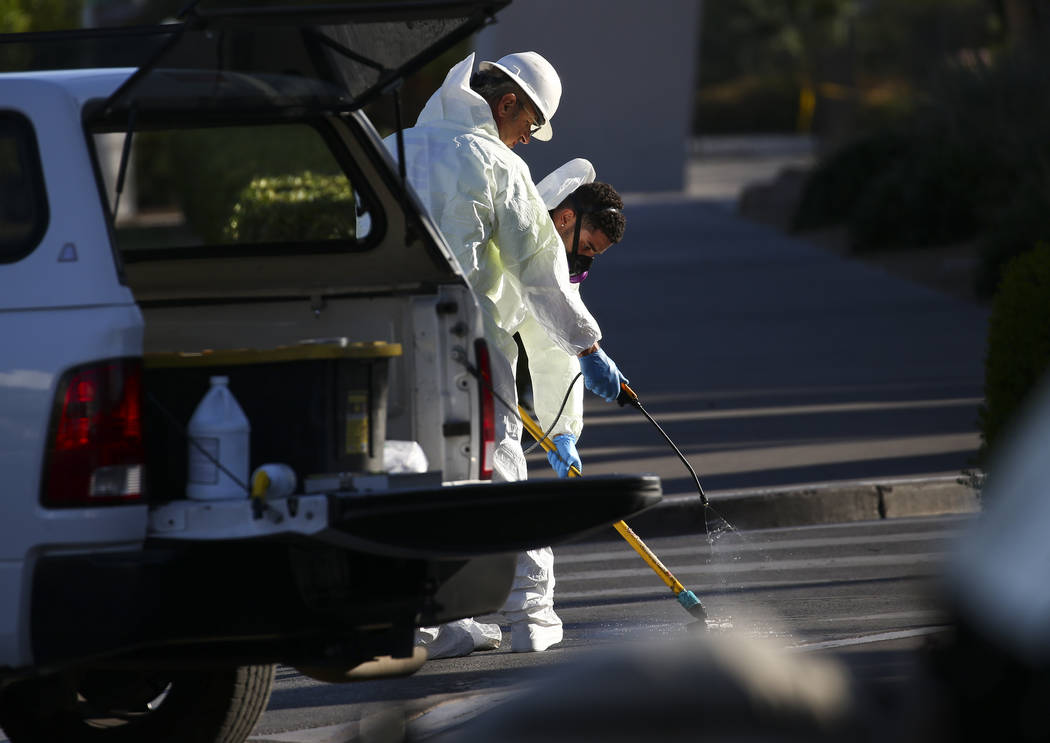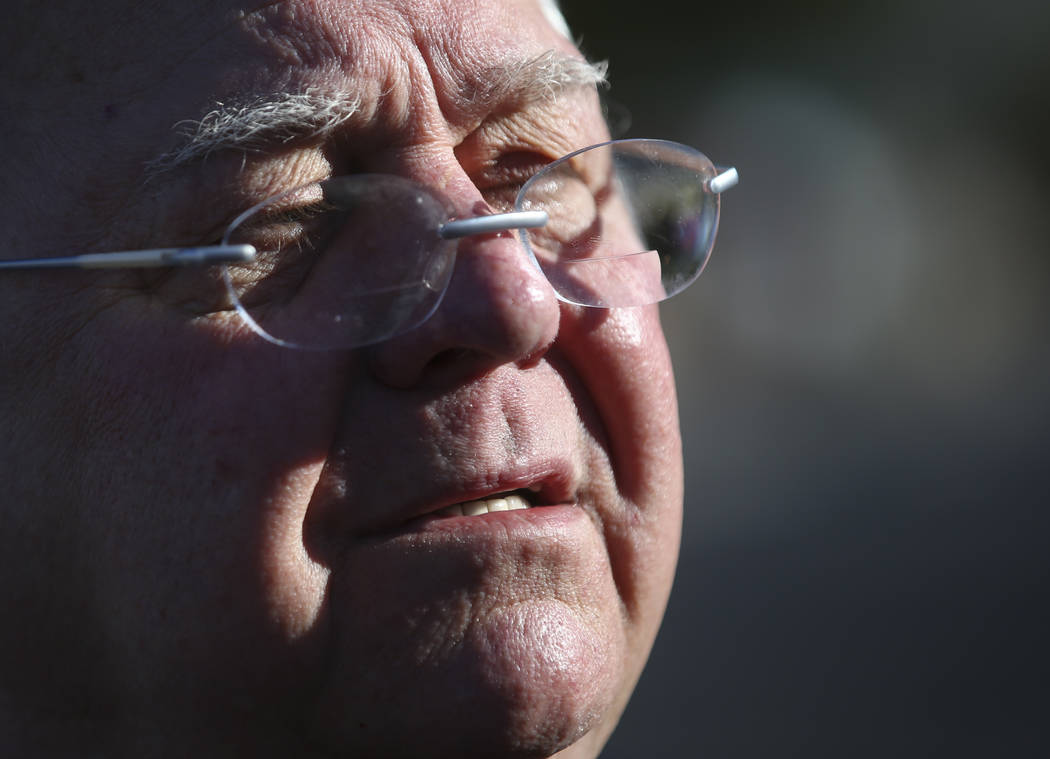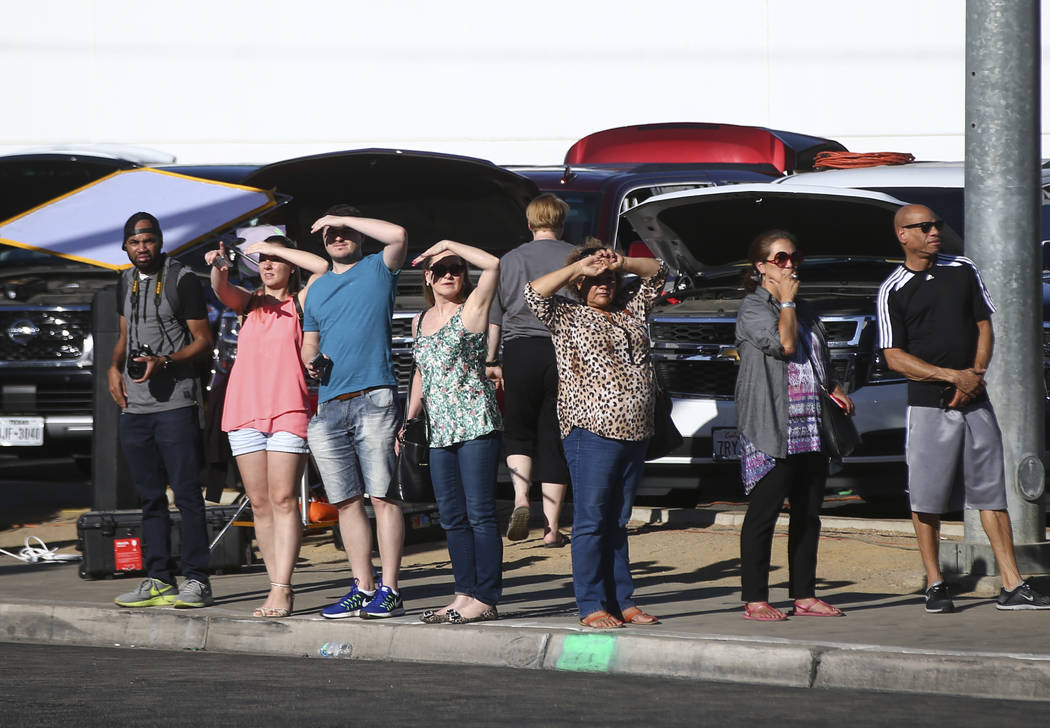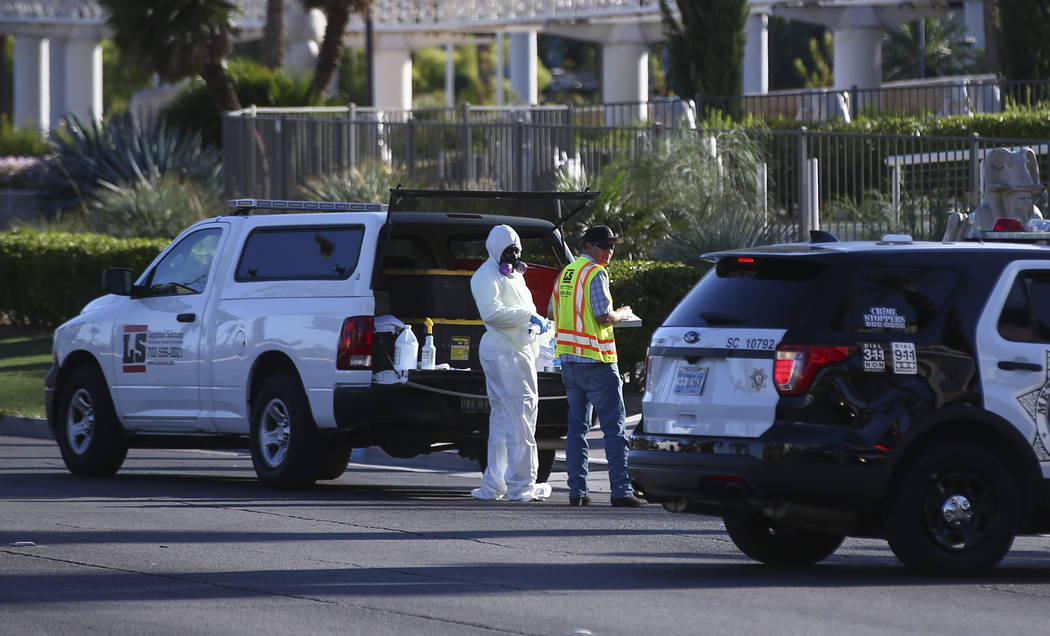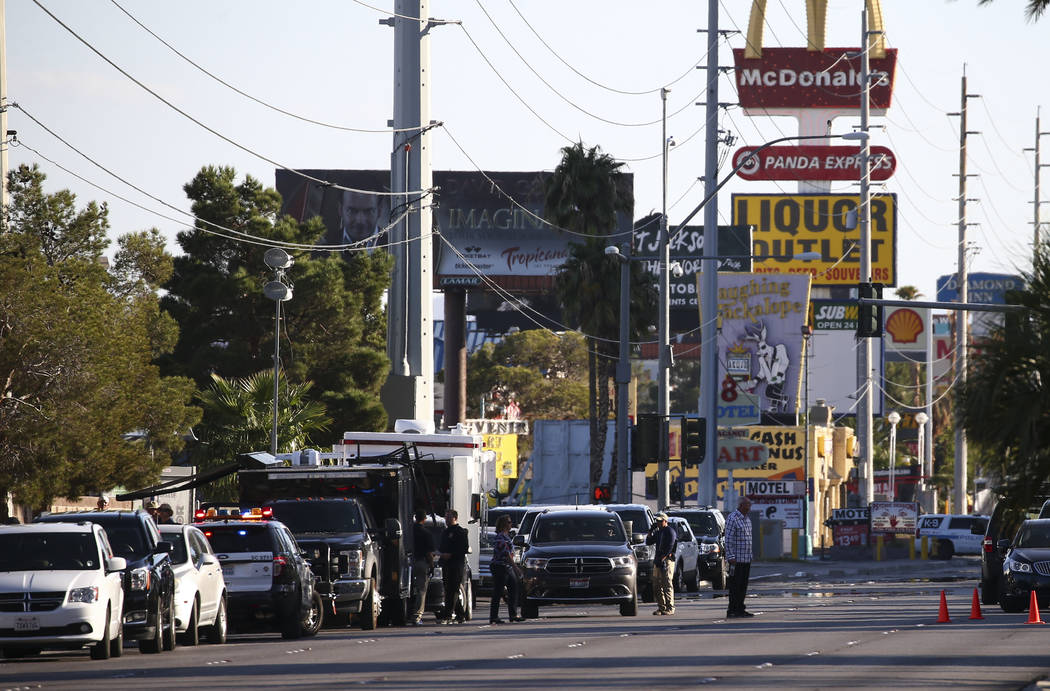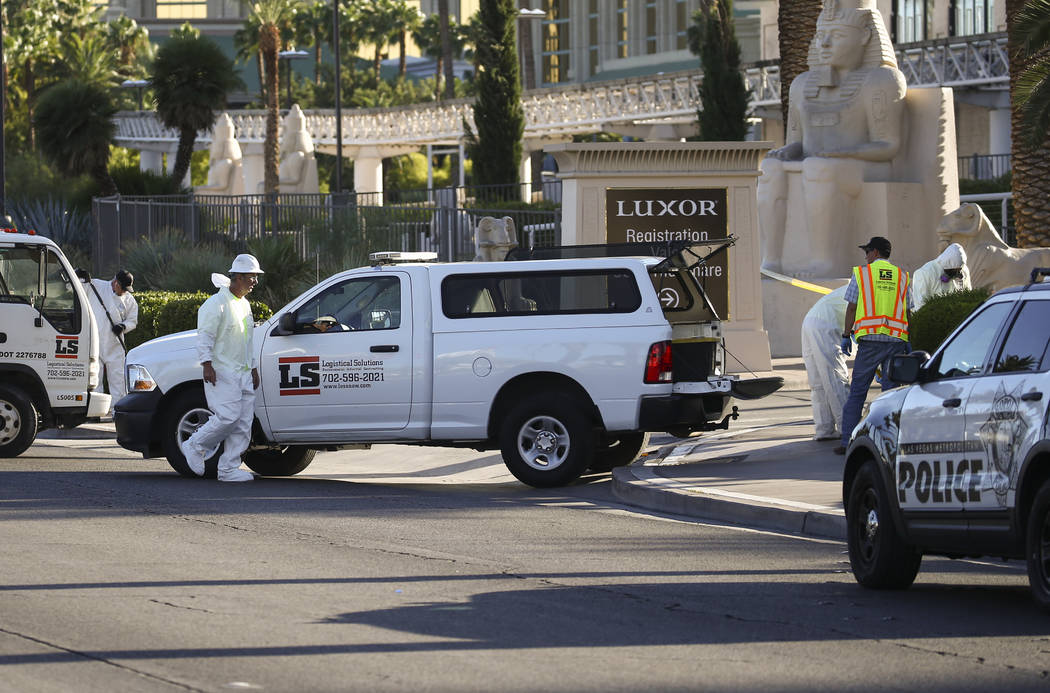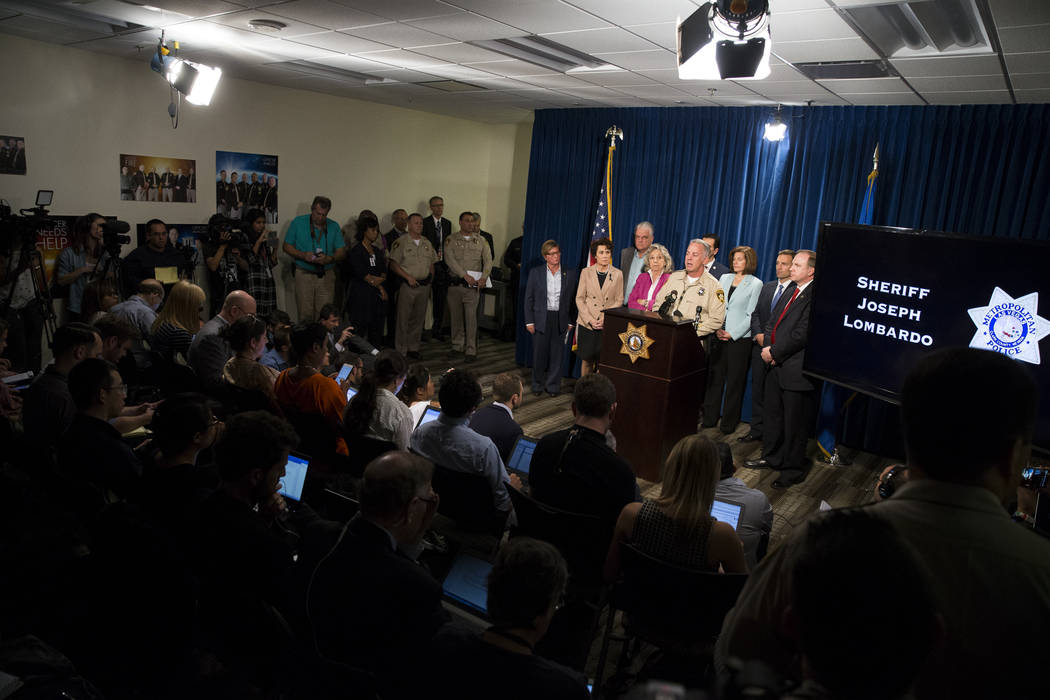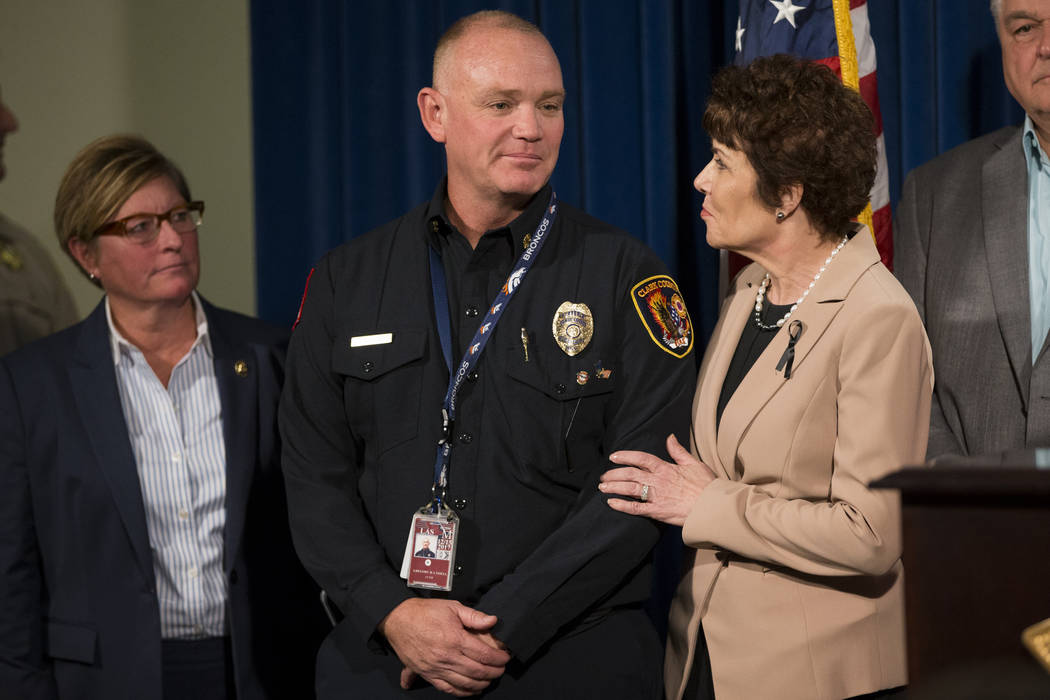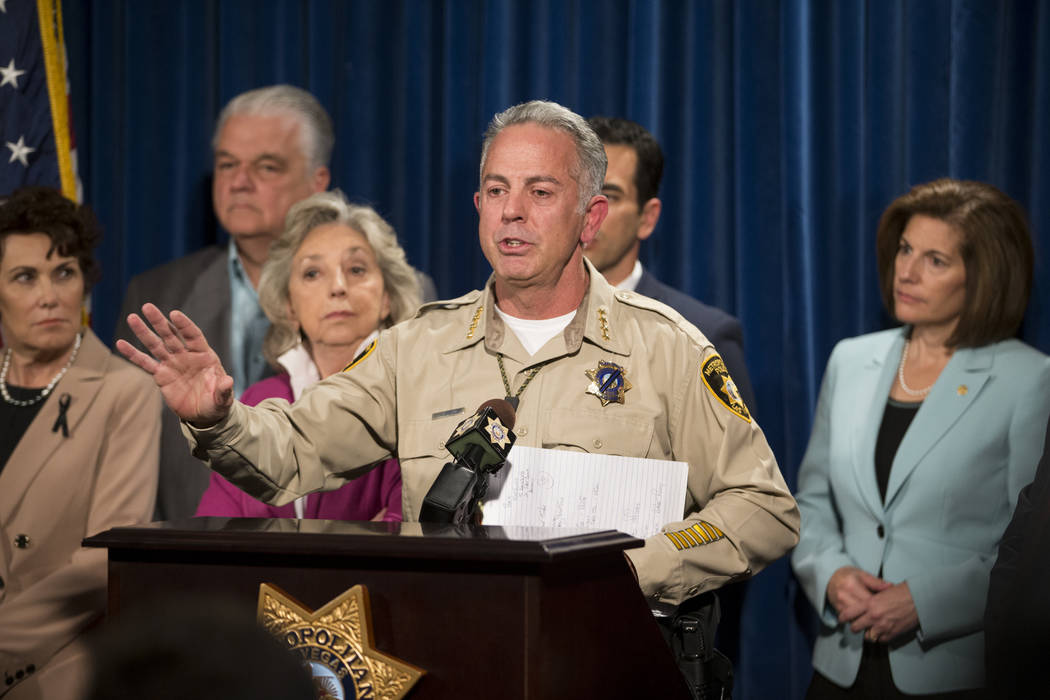 When police and security officers closed in on the gunman who rained death on concertgoers from his room at Mandalay Bay, he may have been watching their every move through cameras placed in the hallway.
At a news briefing Tuesday, Clark County Sheriff Joe Lombardo said the shooter, previously identified as 64-year-old Stephen Paddock, of Mesquite, had cameras in his room and outside in the hallway on the 32nd floor, including one placed on a food service cart. Another was inside the peephole on the door, giving him the ability to see a wide swath of hallway, Undersheriff Kevin McMahill said at a later briefing.
"This individual was premeditated. Obviously premeditated," Lombardo said.
The sheriff declined to say whether Paddock recorded his horrific assault on thousands of people attending the Route 91 Harvest Festival across the street, saying the FBI was evaluating the electronic evidence recovered.
Lombardo said police are making progress in determining a motive, but he still couldn't say what prompted Paddock to plan and carry out the Sunday night attack.
"I assure you this investigation is not ended with the demise of Mr. Paddock," the sheriff said.
Total dead: 59
Clark County Coroner John Fudenberg said at the day's second briefing at 6 p.m. that the official death count had been cut by one, to 58, not including the gunman. He said he expected his office to complete confirming their identities by late Tuesday evening.
"We believe we know who every single one of them is," Fudenberg said.
The Metropolitan Police Department and the coroner's office are coordinating on the release of the names, but the earliest that might happen is Wednesday morning, Fudenberg said.
The latest casualty of the ambush came Tuesday with the death of a patient at Sunrise Hospital and Medical Center.
Authorities had said 527 were injured in the nine- to 11-minute barrage of gunfire, though Lombardo said that number likely would decline slightly because of counting errors.
Lessons learned
The sheriff also said officers "saved hundreds of lives" by deciding to engage the gunman rather than wait for the SWAT team to arrive.
Police learned from other mass shootings to focus on taking the suspect down instead of focusing on perimeter, he said.
McMahill clarified, however, that the Metro officers who initially arrived at Paddock's room waited outside as the shooting ceased and that the SWAT team decided when to enter the room, where they found Paddock dead.
Bodies were scattered across the festival grounds, Lombardo said. Some who were shot died after running blocks from the venue.
Some of the injured were trampled, hurt trying to escape or shot.
Police camera footage
At the evening news conference, McMahill showed a few minutes of footage compiled from a few of the 67 body cameras worn by officers on Sunday night. The footage showed officers yelling and taking cover outside Mandalay Bay as shots rang out.
Paddock died late Sunday as police and security personnel at Mandalay Bay closed in on his room, which he checked into on Thursday.
He shot through the door as a security guard approached, wounding the guard in the leg. Then he turned the gun on himself and died of a self-inflicted wound, Lombardo said.
According to Metro, officers found scopes and at least 23 firearms inside the room.
A later search of Paddock's home in Mesquite turned up 19 more firearms, several thousand rounds of ammunition and several pounds of Tannerite, which can be used to make explosives.
Investigators also found ammonium nitrate, a chemical compound that can be used in homemade bombs, inside Paddock's car at Mandalay Bay.
Seven more firearms, five handguns and two shotguns, and a "plethora" of ammunition was recovered Monday from a home in Reno owned by Paddock, Lombardo said.
Tracing the arsenal
Jill Snyder, special agent in charge of the San Francisco office of the Bureau of Alcohol, Tobacco, Firearms and Explosives, said later that all Paddock's guns had been traced, but she gave a different total, 47, than the 49 cited by Metro. The discrepancy could not immediately be explained.
Snyder said Paddock purchased his arsenal of pistols, shotguns and rifles in four different states: Nevada, Utah, Texas and California.
A dozen of the guns recovered from the hotel suite were equipped with "bump stocks" to increase their rate of fire, making a semi-automatic spray bullets like an automatic weapon, Snyder said. Such devices are legal under federal law, she said.
Investigators are still trying to determine which guns were used in the shooting.
Snyder refused to take questions, citing the ongoing investigation.
Person of interest
Lombardo said he was unable to confirm whether Paddock had previously targeted a prior event at the Life is Beautiful festival in downtown Las Vegas.
He said police knew of a report he had checked into The Ogden, 150 Las Vegas Blvd. North, before checking into Mandalay Bay, but he could not confirm the report.
McMahill said the FBI has put out financial subpoenas, but he could not confirm whether Paddock wired $100,000 to an account in the Philippines in the name of his girlfriend, Marilou Danley.
A U.S. official briefed by law enforcement but not authorized to speak publicly told The Associated Press on the condition of anonymity that Paddock transferred $100,000 to the Philippines in the days before the shooting. Investigators are still trying to trace that money and are looking into at least a dozen reports over the past several weeks that said Paddock gambled more than $10,000 per day, the official said.
Police initially asked the public to help locate Danley, whom they named as a person of interest in the attack. They later said that she had been out of the country for the past two weeks but that investigators still wished to question her.
According to The Associated Press, Danley returned to the U.S. from the Philippines on Tuesday night and was met by federal authorities when her flight landed in Los Angeles.
President due Wednesday
As investigators continued to piece together Paddock's movements and motive, the city began to creep back toward normalcy.
Las Vegas Boulevard reopened to traffic and pedestrians between Russell Road and Tropicana Avenue on Tuesday evening.
Sunset vigils held valleywide on Monday and Tuesday drew hundreds of Las Vegas locals and tourists to mourn, weep and share in their disbelief.
In front of Las Vegas City Hall, sorrowful singing grew into triumphant chants of "hallelujah" and "Jesus."
President Donald Trump again commented on the shooting early Tuesday as he left to visit hurricane-ravaged Puerto Rico, saying Paddock was a "demented" and "a very, very sick individual."
The president, who is due to arrive in Las Vegas at 9:30 a.m. Wednesday, also was asked whether the shooting might affect congressional legislation that would make it easier for people to buy gun silencers. Trump said, "We'll be talking about gun laws as time goes by."
Follow @RefriedBrean on Twitter. Follow @mike_shoro on Twitter. Follow @rachelacrosby on Twitter.