Police look for suspect after man stabbed 10 times near downtown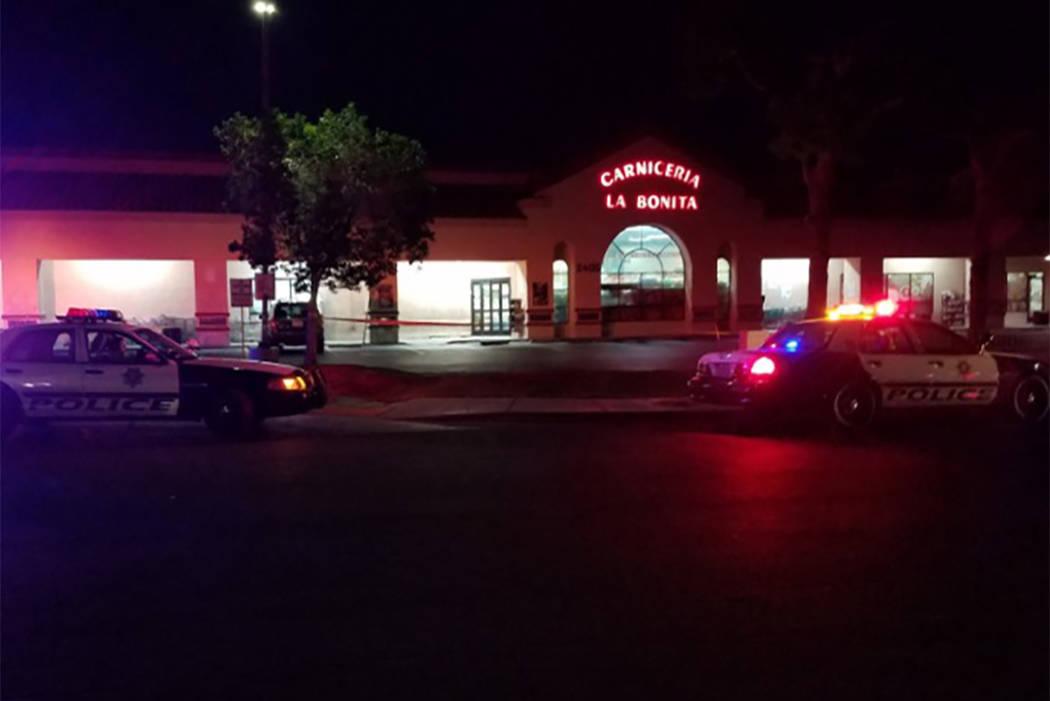 A man was stabbed 10 times near North Eastern and Stewart avenues early Tuesday.
Las Vegas police thought the man, who was expected to live, was stabbed with a knife on the 2400 block of East Ogden Avenue.
The injured man went to a nearby house on North 23rd Street and knocked on the door about 1:30 a.m., Metropolitan Police Department Lt. Sophia Kypreos said. The man asked the resident to call his friend, who is a manager at nearby La Bonita Supermarket, 2405 E. Ogden Ave. Kypreos said the resident saw that the man was "covered in blood," and called 911 instead.
"She knows him from around the area," Kypreos said, adding that the man might have been a transient.
Kypreos said information was preliminary and the investigation was "unfolding still."
Police had taped off parts of the neighborhood, including an area near some dumpsters outside La Bonita Supermarket, as well as a house across the street from the store. The exact location of the attack wasn't clear.
It also wasn't immediately clear where on his body the man was stabbed. Kypreos said there was a blood trail throughout the neighborhood.
Lt. Zachary Burns said police were still searching for the assailant.
Contact Mike Shoro at mshoro@reviewjournal.com. Follow @mike_shoro on Twitter.