Student taken to UMC after stabbing at Clark High School in Las Vegas
October 16, 2017 - 1:54 pm
Updated October 16, 2017 - 3:26 pm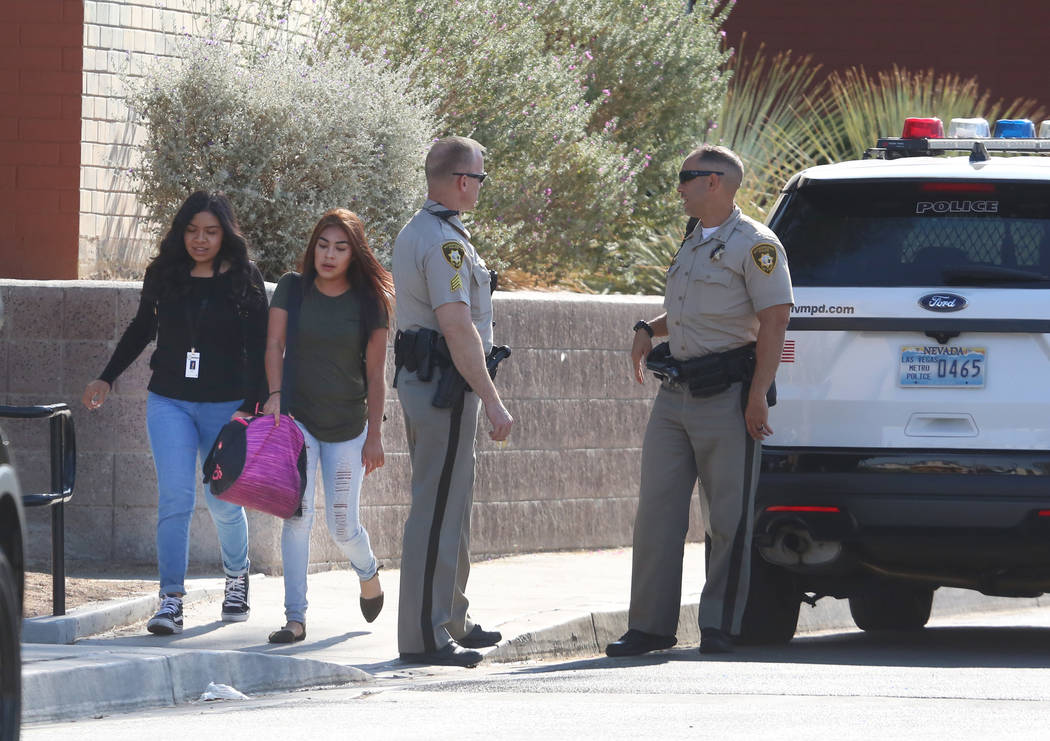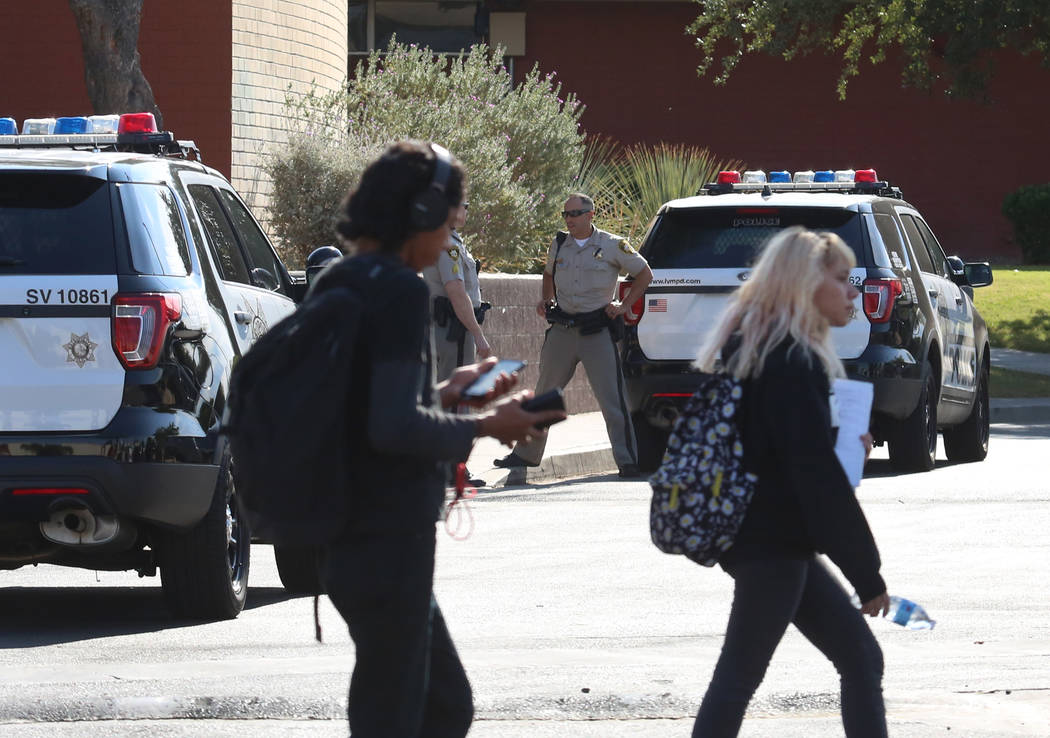 A 16-year-old student at Clark High School was taken to University Medical Center on Monday after she was stabbed by another 14-year-old female student, Clark County School District police said.
School district police Capt. Ken Young said the incident occurred at about 12:35 p.m. in a school hallway. The female 16-year-old was stabbed in the upper torso, he said, but her injuries were not life-threatening.
The school was placed on lockdown for about an hour and a half after the stabbing, Young said.
The 14-year-old was found and taken into custody from her residence after fleeing school grounds after the incident.
She is facing charges including battery with a deadly weapon causing bodily harm and possession of a deadly weapon on a school campus, Young said.
Police do not yet have a motive for the stabbing.