US Marshals warn of jury duty phone scam
February 22, 2017 - 4:26 pm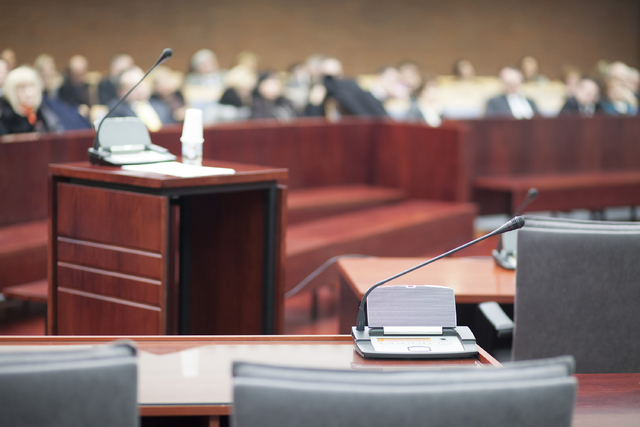 The U.S. Marshals Service for the District of Nevada on Wednesday issued a warning about a jury duty phone scam.
According to the alert, the scammer poses as a U.S. Marshal, deputy marshal or other law enforcement officer. The scammer will tell the victim that he or she has missed jury duty and can avoid arrest by paying a fine immediately.
To seem credible, the scammer will include information such as names of federal judges, court officials and courtroom addresses. Scammers also have their phones spoofed to appear as a government agency on caller ID.
The U.S. Marshal Service advises people who receive jury duty-related calls to not give the caller personal information or money. Federal courts and U.S. Marshals do not call prospective jurors for money or ask for ID, the service said.
The Marshals advise people who have received jury duty scam calls to report them to their local Marshal Service or FBI office.
Contact Gabriella Benavidez at gbenavidez@reviewjournal.com or at 702-387-5278. Follow @gabbydeebee on Twitter.