Warrant issued for Nevada guardian who left behind dozens under her care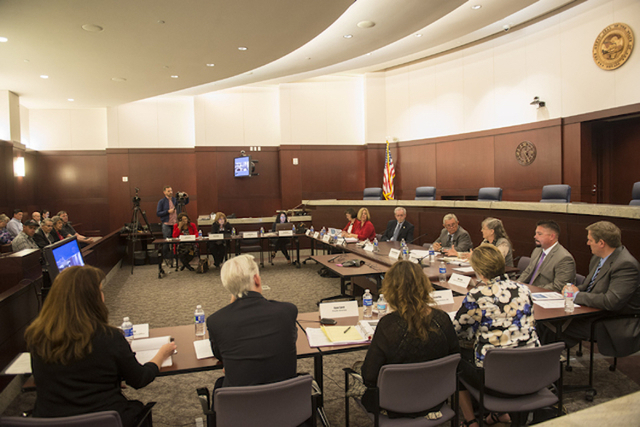 A Clark County Family Court judge issued a bench warrant for a former private professional guardian last week, according to court records.
April Parks, who moved from Nevada in April and left behind dozens of wards under her care, failed to appear in court in a guardianship hearing on June 21 and again on July 14, according to the warrant.
Guardianship court Judge Cynthia Dianne Steel issued the warrant Friday following the second missed appearance.
Parks had long been one of the most active guardians in Southern Nevada. Working out of her Boulder City office, she often acted as the surrogate decision maker for 50 to 100 wards at any given time. But recently, local attorneys and advocates started questioning Parks' practices, saying she often over-billed her wards.
A ward is someone deemed by a medical professional to be too incompetent or infirm to handle his or her affairs.
Parks started having herself removed as guardian in several cases last November, and by April, she had closed her business down and moved to Pennsylvania.
Shortly after moving, she filed for bankruptcy. The move all but halted the efforts of local attorneys and guardianship advocates from regaining the wards' money they claim Parks should not have received.
Contact reporter Colton Lochhead at clochhead@reviewjournal.com or 702-383-4638. Follow @ColtonLochhead on Twitter.