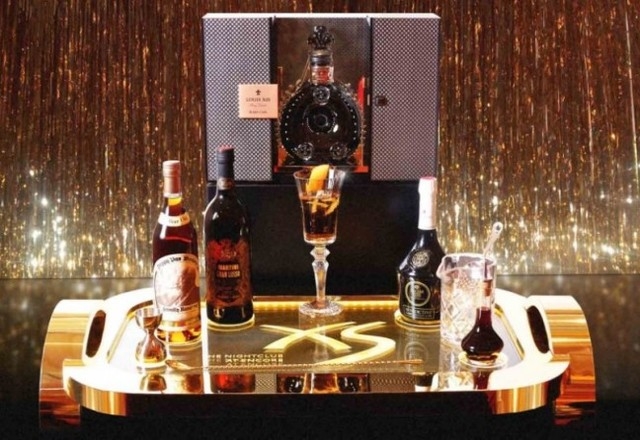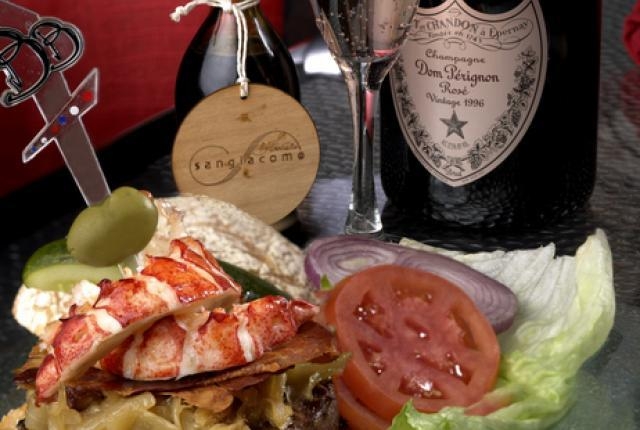 It should come as a surprise to no one that Las Vegas, the land of excess, is home to some of the most expensive restaurant offerings in the country.
Here are a few of the most crazy expensive menu items you can order (or at least the most well-known):
1. $5,000 Five Star
XS Nightclub at Encore debuted a new drink on Saturday in celebration of the club's five-year anniversary. It will only be available in 2014.
The drink is a blend of Pappy Van Winkle's Family Reserve 23-year, Martini Gran Lusso 150th Anniversary Vermouth, Louis XIII Rare Cask 42.6 and D.O.M. Benedictine "Black Monk" 500th Anniversary Edition, along with Peychaud's Bitters, Angostura Bitters and flamed orange oils.
The cocktail is delivered tableside on a gold tray. Of course, it's got nothing on XS' $10,000 Ono with Charles Heidsieck Champagne Charlie 1981 and Louis XIII de Remy Martin Black Pearl cognac. But that's served with men's sterling silver XS cufflinks and an 18-karat white gold chain with a black pearl pendant.
2. $750 cupcake
Sweet Surrender in the Palazzo is famous for a $750 cupcake that has been featured on the Travel Channel's Bizarre Foods, where Andrew Zimmern called it a gorgeous gimmick promoting the Las Vegas lifestyle of excess.
The cupcake is made with Palmira Single Estate chocolate, Tahitian gold vanilla caviar, gold leaf, cognac and served in a hand blown glass ornament.
3. $777 burger
The $777 Kobe Beef and Maine Lobster Burger is the signature dish at the Burger Brasserie in the Paris.
The burger is topped with caramelized onions, imported Brie, crispy prosciutto and 100-year aged balsamic vinegar and served with a bottle of Rose Dom Perignon champagne.
When a few NPR reporters tried the burger in 2010, they said it "really does taste expensive."
"Some of us felt that the lobster overwhelmed the burger a bit, so it was more a lobster sandwich with beef, rather than the other way around," they said. "Still, delicious."
4. Fleur Burger 5000
Go to Fleur in Mandalay Bay and you can order the Fleur Burger, with wagyu beef, a brioche bun and pomme frites, for $35. Add foie gras and black truffle for another $30.
Add a bottle of 1995 Château Petrus and a pair of Ichendorf Brunello glasses, and your total will come to $5,000.
5. Golden Opulence Sundae
The Golden Opulence Sundae at Serendipity 3 might be the most famous of the bunch, partly because it can also be found in Manhattan and Washington, D.C.
Tahitian vanilla bean ice cream, Amedei Porcelana chocolate syrup, candied fruits, gold-covered almonds, chocolate truffles and marzipan cherries make up the sundae, which is topped with edible 23-carat gold leaf, gold flakes and floral decorations made of sugar paste.
The Sundae was created in 2004 in celebration of the restaurant's 50th birthday. The restaurant requires 48 hours' notice to be able to make the sundae, since ingredients are flown in from all over the world.
Contact Stephanie Grimes at sgrimes@reviewjournal.com. Find her on Twitter: @steph_grimes