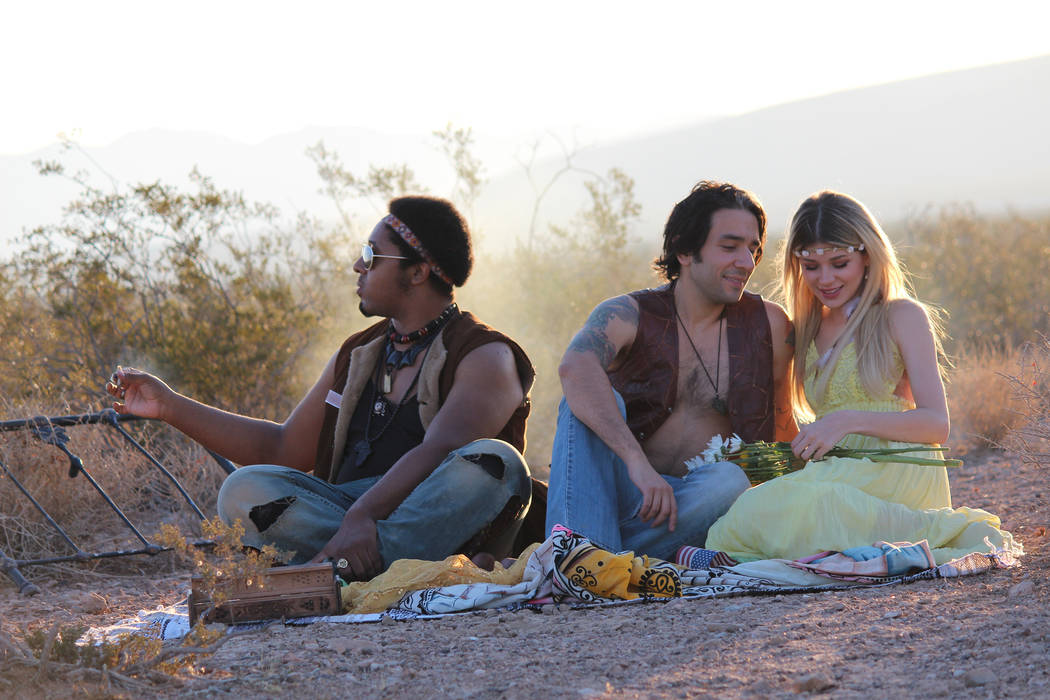 'Hair'
The Age of Aquarius dawns again as Majestic Repertory Theatre lets the sunshine in with "Hair," as a tribe of performers (including a live band) delivers such hits as "Let the Sunshine In," "Good Morning Starshine" and the title tune, at The Space, 3460 Cavaretta Court, at 8 p.m. Fridays, 4 and 8 p.m. Saturdays and 5 p.m. Sundays through Aug. 27. Tickets ($27) are available at majesticrepertory.com.
Magical Memories
A salute to the 25th anniversary of the Disney animated classic "Beauty and the Beast" — complete with appearances by longtime Las Vegan Paige O'Hara, the voice of Belle, and other cast members — highlights this weekend's grand opening of the Magical Memories Featuring Disney Fine Art gallery at the Forum Shops at Caesars. For details, visit bit.ly/2wqPXJB.
Cabaret Jazz
The joint is jumping as The Smith Center's Cabaret Jazz hosts a trio of distinctive acts: singer, songwriter and pianist Peter Cincotti at 7 p.m. Friday ($39-$55); Reckless in Vegas, rockin' Rat Pack tunes at 8 p.m. Saturday ($35-$45); and Postmodern Jukebox, reworking modern pop in vintage style for a PBS special at 6 and 8:30 p.m. Monday ($49-$99). For tickets, click on thesmithcenter.com.
'An Die Musik'
German opera from Mozart's "Abduction From the Seraglio" to Wagner's "Die Walkure" — with selections by Strauss, Schubert, Brahms in between — inspires Sin City Opera's free season opener, "An Die Musik," at 3 p.m. Sunday at the Summerlin Library and Performing Arts Center, 1771 Inner Circle Drive; visit sincityopera.com for more information.
Pete Menefee
Pete Menefee, whose costumes enlivened such Strip spectaculars as "Jubilee!" and "Splash," steps into the spotlight with an exhibit at the Nevada State Museum, Las Vegas, 309 S. Valley View Blvd. Menefee joins colleagues for a panel discussion and reception from 1 to 3 p.m. Saturday; museum admission is $9.95 to $19.95. To RSVP, email sirvin@nevadaculture.org.