Artistic director wants UNLV's theater program to grow stronger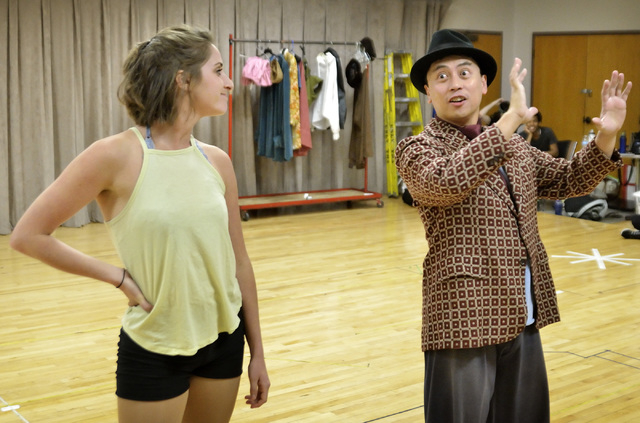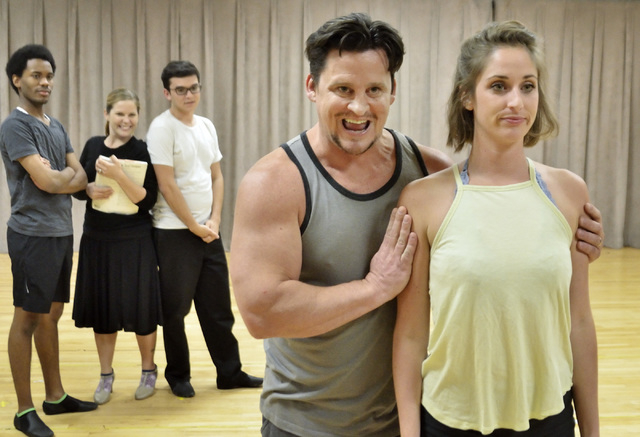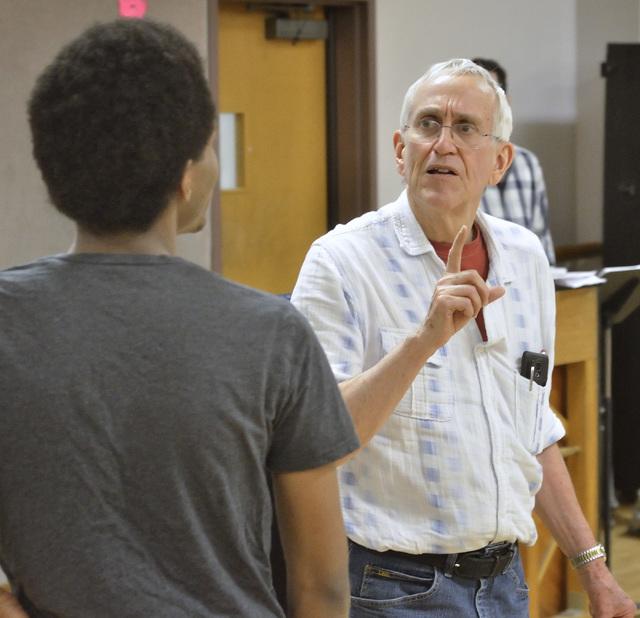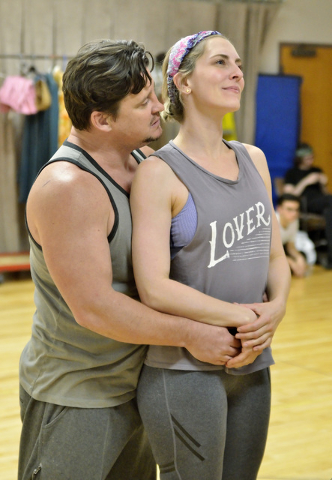 Chris Edwards left UNLV in the early '90s with a degree in business administration — and the feeling that his future wasn't in business.
Instead, it was in show business. Theater, to be precise.
And now, after more than two decades, Edwards is back in Las Vegas, as a UNLV faculty member and artistic director of Nevada Conservatory Theatre, UNLV's professional theater training program.
Starting Friday, NCT wraps up its second season under Edwards' leadership with "Kiss Me Kate." (The show runs at 8 p.m. Friday, Saturday and May 5-7 in the Judy Bayley Theatre on campus, with 2 p.m. matinees Sunday and May 7 and 8; for tickets, priced at $27.50-$33, call 702-895-2878 or visit unlv.edu/nct.)
The Cole Porter musical overflows — as Porter musicals always do — with lilting melodies, witty lyrics and snappy patter. As musical comedies go, however, it boasts a bit more substance than most, because of its connection to William Shakespeare's "The Taming of the Shrew."
That's because "Kiss Me Kate" is a backstage musical, depicting the efforts of characters dedicated to putting on a show: a musical version of Shakespeare's "The Taming of the Shrew" — performed by, among others, producer-director Fred Graham (who's played by Steve Judkins, formerly of the Tropicana's "Mamma Mia!" cast) and his ex-wife, Lilli Vanessi (Zipporah Peddle, who spent six years singing in Cirque du Soleil's "O"). The two clash off-stage as much as on, despite signs that at least one of them isn't quite over their split.
The Shakespeare connection also makes sense, considering Edwards' theatrical home prior to his UNLV return: the Hudson Valley Shakespeare Festival in upstate New York, where he spent 14 years as an actor, education director and associate artistic director.
During his years in New York, Edwards also took on freelance acting and directing assignments, including two NCT productions of award-winning plays: August Wilson's "Seven Guitars" and Tom Stoppard's "Arcadia."
He also kept in touch with UNLV and NCT officials — until a change in Hudson Valley administration prompted him to ponder a return to his alma mater, where he first discovered the magic of theater.
Although Edwards was a business major, he was required to take a liberal arts class and chose theater, assuming that, if he went to law school, it would help him with his public speaking.
"It was the first class in college I loved going back to," Edwards says of his introduction to theater, which reminded him of a youthful interest in art — which receded during "the early '80s," drowned out by the Reagan-era drumbeat of "'You need to make money.'"
In his UNLV theater class, however, Edwards was "able to hear myself, in a weird way," finding a path toward "understanding myself through this."
So, instead of law school, Edwards headed to Minneapolis, where he spent three years earning a master's degree at the University of Minnesota in association with Minneapolis' Tony-winning Guthrie Theater, one of America's top regional companies.
That successful model — pairing academic training with professional theater — provides a model for NCT, now and in the future, in Edwards' view.
"UNLV, to me, is like a scrappy underdog," he says of the university's theater program, adding that the attitude is "more a comment on Las Vegas as a whole. It doesn't have the legacy of an NYU (New York University), a Yale, a Carnegie-Mellon," all universities with renowned theater programs.
But "some of those schools are older than Las Vegas," Edwards points out, noting that UNLV students working on- and off-Broadway prove the program's quality.
An additional step toward increasing NCT's visibility — in and beyond Las Vegas — involves increasing the number of NCT cast members who belong to Actors Equity, the professional stage actors' union.
"We have an opportunity for a larger footprint" when actors on the regional theater circuit work at NCT and then spread the word "about how great it is to work at NCT," he notes.
One such example occurred in December when former "Star Trek: Deep Space Nine" regular Armin Shimerman played Scrooge in NCT's "A Christmas Carol."
Another instance: the presence of "Kiss Me Kate's" director Russell Treyz, who's based in New York but has directed everywhere from Actors Theater of Louisville to the Alabama, Florida, Orlando and Utah Shakespeare festivals — and Edwards' former base in upstate New York.
"We're trying to create the new normal," Edwards says of NCT, where he hopes to "create a very strong training program — a farm league for the theater we have," while "trying to reach out to artists from around the country."
In the process, "we're crawling our way back from the recession," he adds, noting that NCT single-ticket sales are up 30 percent. "We patched up some holes." And now, "we're trying to pour the sand back into the hourglass."
Read more stories from Carol Cling at reviewjournal.com. Contact her at ccling@reviewjournal.com and follow @CarolSCling on Twitter.
Preview
What: Nevada Conservatory Theatre's "Kiss Me Kate"
When: 8 p.m. Friday, 2 and 8 p.m., 2 p.m. Sunday; also 8 p.m. May 5-7, 2 p.m. May 7-8
Where: Judy Bayley Theatre, UNLV, 4505 S. Maryland Parkway
Tickets: $27.50-$33 (702-895-2787,www.unlv.edu/pac)