Book, retrospective put photojournalist Barry Sweet in focus
August 21, 2017 - 11:15 pm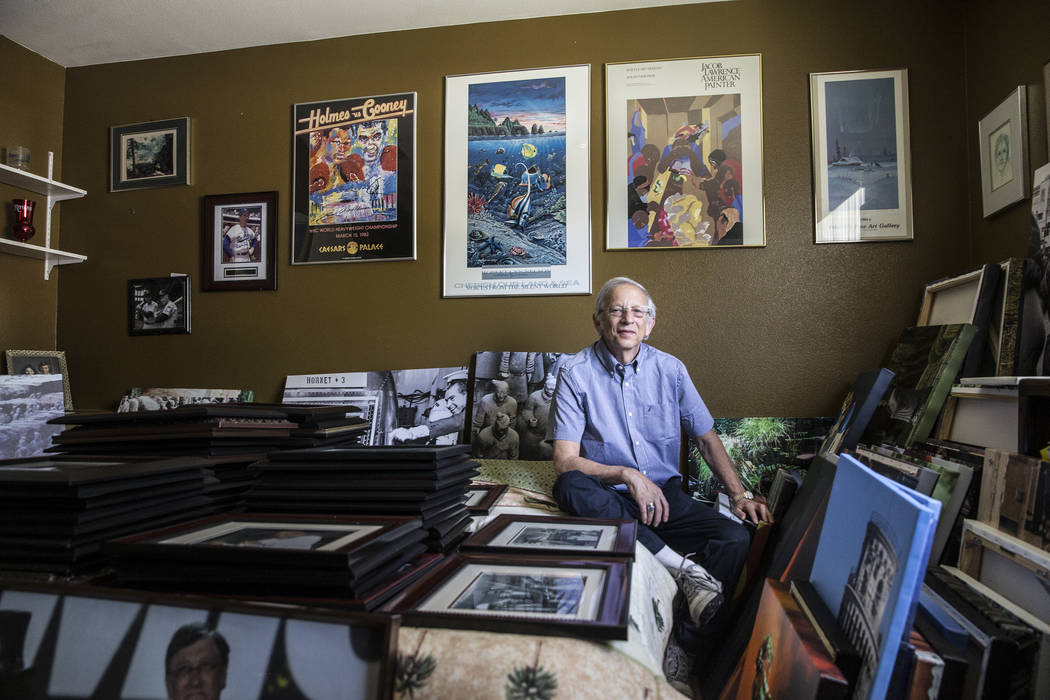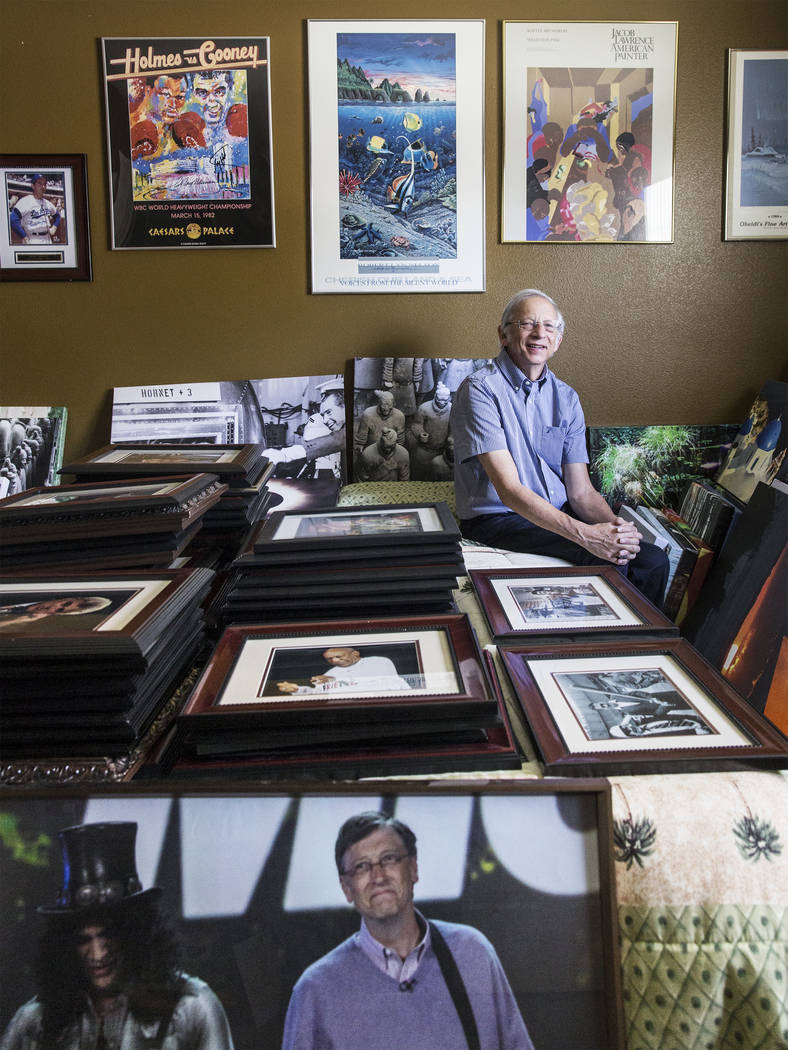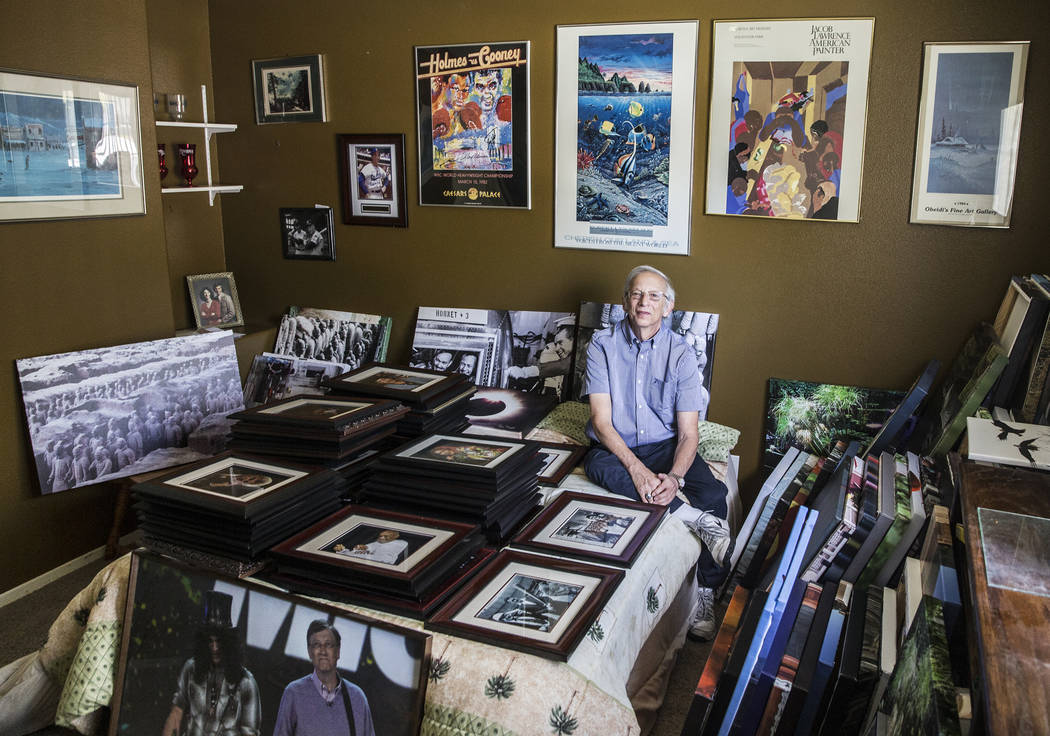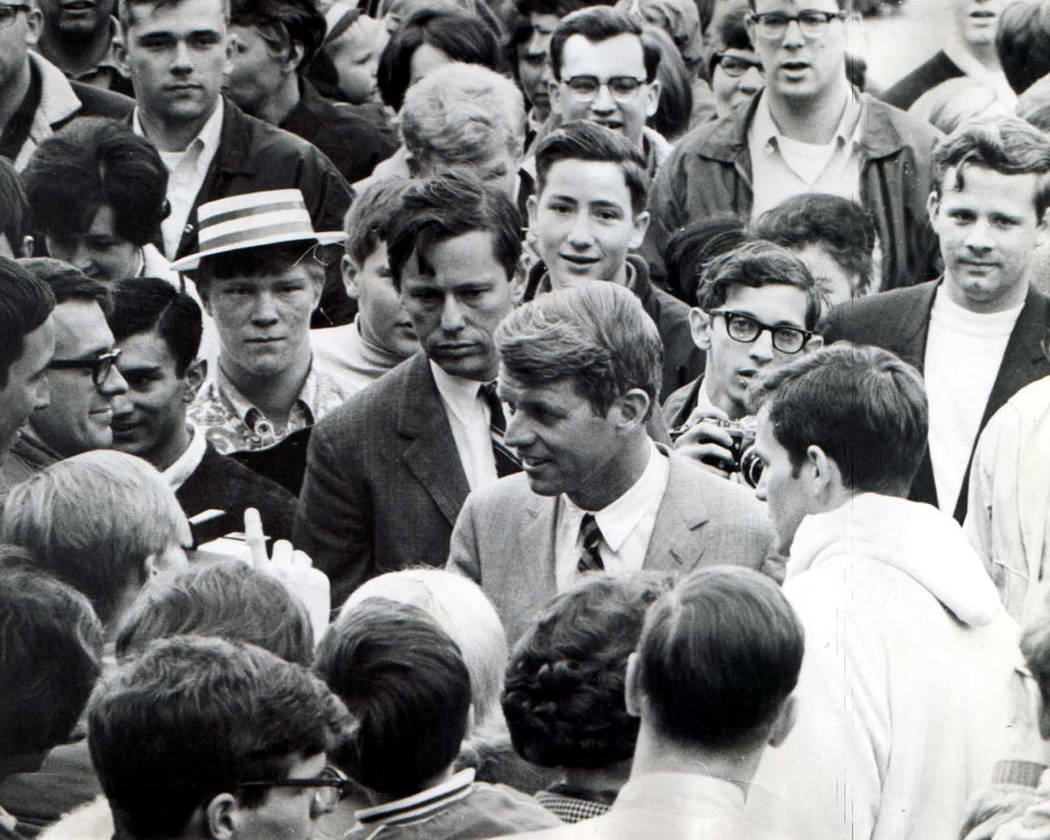 When he retired, Barry Sweet sold the tools of his trade: the camera gear that accompanied him as he traveled the world as an Associated Press photographer based in Seattle.
In his photographs, then-president Richard Nixon banters with quarantined Apollo 11 astronauts. Presidential candidate Robert Kennedy jogs with his dog, only days away from a victory in the California primary — and the assassin's bullets that ended his life.
From anti-war protest marches to Midwest tornadoes to the Mount St. Helens volcano, Sweet's camera captured them all. Elizabeth Taylor's 75th birthday party. Jimi Hendrix's funeral. Madonna's first concert tour. The rise of Microsoft founder Bill Gates. Super Bowls. Olympic Games.
Even after Sweet and wife Raleigh moved to Southern Nevada in 2004, he just couldn't stop taking pictures.
The two-time Pulitzer Prize nominee may have retired from The Associated Press, but he still shoots for other agencies, covering sports and entertainment assignments, just as he did in his almost four decades with AP.
You can see some of the almost 100,000 images he has shot at barrysweetphotos.com. And, starting Aug. 31, you can see (and purchase) them during "The Creative Vision of Photojournalist Barry Sweet," a monthlong retrospective at the Corner Gallery, in downtown Las Vegas' Arts Factory.
Sweet will be at the gallery from 5 to 10 p.m. Aug. 31 to discuss his work — including his book "Split Seconds," which chronicles almost five decades of covering history on the run.
The Review-Journal caught up with Sweet, 73, at his Henderson home to discuss a lifetime in focus, from glass negatives to digital imagery.
Review-Journal: When did you become interested in photography?
Sweet: I did it in high school, working for the yearbook (and) on the newspaper. I've always done it. It's just something I've always loved to do. … It was a way to be active in school.
How did you wind up working for Associated Press?
When I went to college … and I won six awards (in national collegiate photo competitions), one of the judges was Rich Clarkson (of the Topeka, Kansas, Capital-Journal), who asked if I would come to Topeka. I didn't even know where Topeka was! I worked there a couple, three years and I kept winning national awards. Then got a phone call from AP in Kansas City. … When they offered me the job, I told them no. When I asked about the pay, they asked, 'Do you know what the AP is?' I said, 'I know, 'cause you steal my pictures all the time.' … Two or three weeks later, they called again and said, 'New York really wants us to hire you.' … I was only 22, one of the youngest people they ever hired.
What were your first assignments for AP?
AP put me on riot duty and sports duty (covering) demonstrations and riots. … They twice offered me to go to Vietnam. I refused. I didn't want to do war every day. … We had what we called the flying squad (covering) the Apollo missions, the space missions.
What was covering the Apollo missions like?
Apollo 8 was my first recovery mission, in the South Pacific at Christmastime. One of the requirements was, we boarded an aircraft carrier and sat for four to five weeks. I did Apollo 10, then the big one, Apollo 11 (the first moon landing). A half dozen people wanted to do that one … After Apollo 11, I did six or seven more, plus Skylab and the space shuttle. … In my career in the late '60s and '70s, I spent a year and a half (aboard) an aircraft carrier. I spent more time on Navy carriers than sailors did. They treated me as a VIP. I had my own stateroom. … On one of the Apollo missions, I got back to Honolulu and I got a message from Raleigh: "Call home tomorrow morning and talk to your daughter (Corrie)," who was 3 or 4. "Corrie asked me, 'Is Daddy dead?' " I was traveling 50,000 miles a year.
What was your favorite assignment?
My most favorite was traveling with Bobby Kennedy (during his 1968 campaign for the Democratic presidential nomination). I traveled with him for weeks at a time. … He became just wonderful to shoot. We became friends. People would steal his cuff links and watches at personal appearances. There was no Secret Service. (Former NFL star) Rosey Grier was the only protection he had. … I also shot Nixon and Eugene McCarthy. It was exciting, challenging. We used film. We would have to set up darkrooms in hotels and develop film in the toilet.
Aside from astronauts and politicians, what other assignments did you enjoy most?
Sweet: I liked shooting entertainers and celebrities. I liked the journalism part of it, (covering) different red carpets. I did the Beatles (Cirque du Soleil) show "Love." I'm still doing that. I shot a picture of Madonna at her first concert: her "Virgin" tour in Seattle. I got a call from a friend of mine about this woman singer. He said, "I think you'd be interested in her. She's new." Nobody knew who she was. But my friend told me she had a tremendous voice — and "she goes on stage wearing her underwear outside her clothes." That got my interest.
Were you ever tempted to move on from still photography to TV news?
Not TV news. When I went to college, I was into film. My college thesis was a 15-minute video with (voice-over). But I've always done photography. The images you make are irreplaceable. You only see a few videos that sit in your memory. … But still pictures that exist from around the world, they have memories. Bobby Kennedy, the first troops coming back from Vietnam — those are images that have a little bit more life. … I still see my pictures all the time, in textbooks and on TV.
Contact Carol Cling at ccling@reviewjournal.com or 702-383-0272. Follow @CarolSCling on Twitter.
Getting to know: Barry Sweet
What's the last performance you attended?
Pitbull. I photographed him.
Best place to take out-of-town visitors?
Red Rock. And Ethel M (Chocolate Factory)
Favorite vacation destination?
China
Hobbies?
Collecting art
Favorite sport?
Football and baseball. I'm a big Seahawks fan — and the Mariners drive me crazy.
Favorite indulgence?
Eating
Personal motto?
Just keep going. Just keep active.