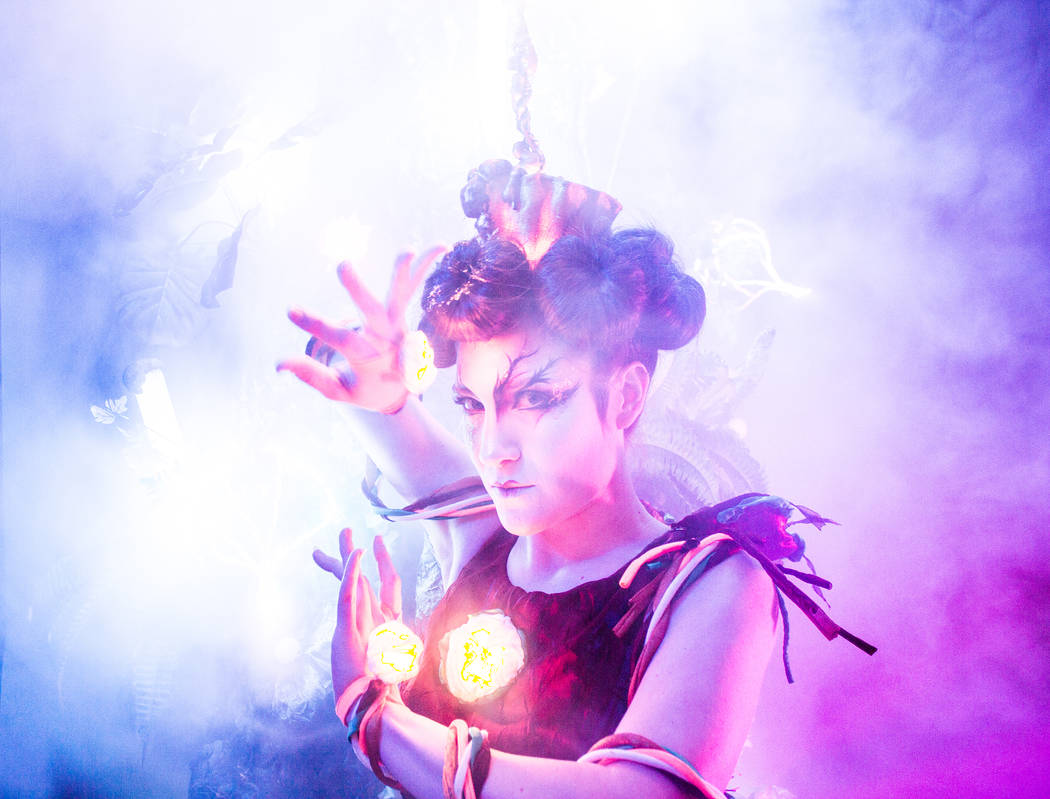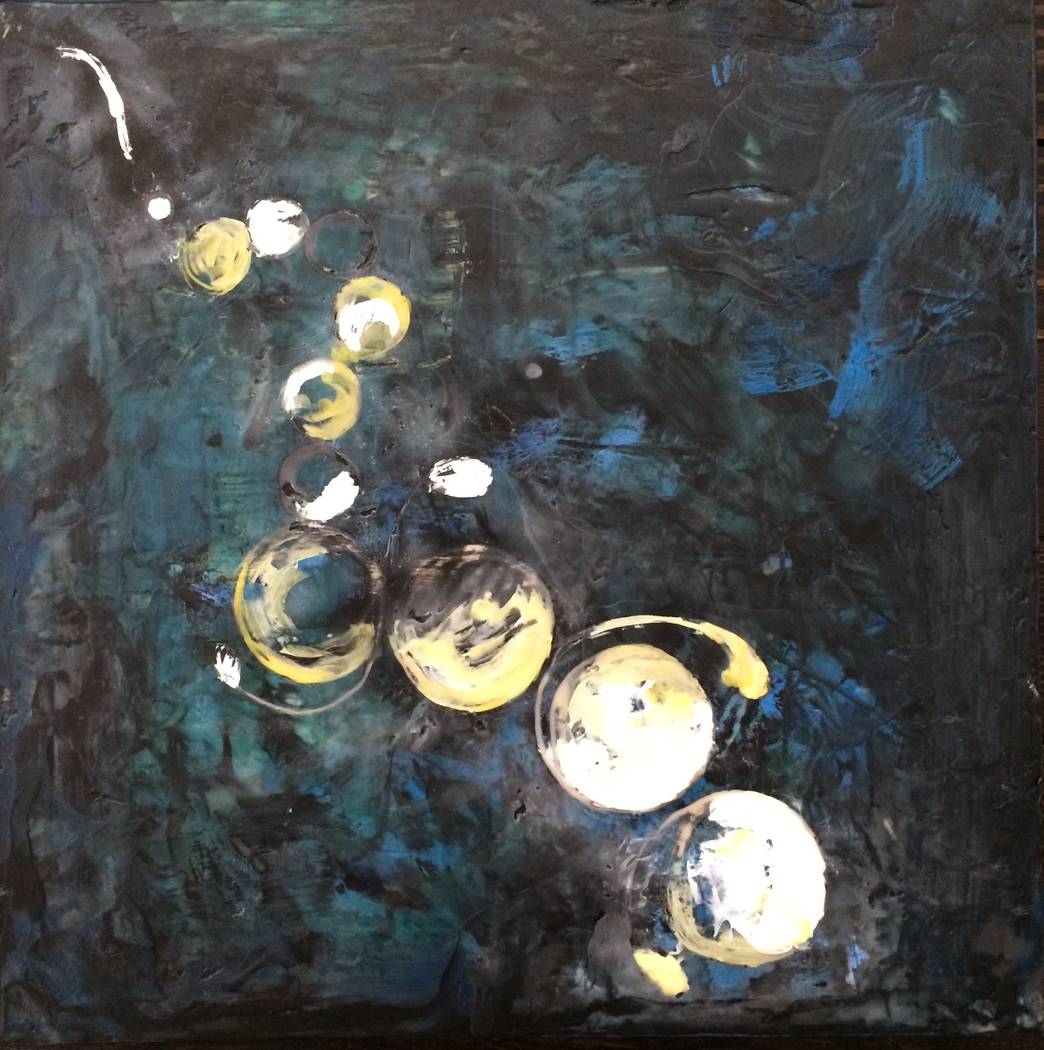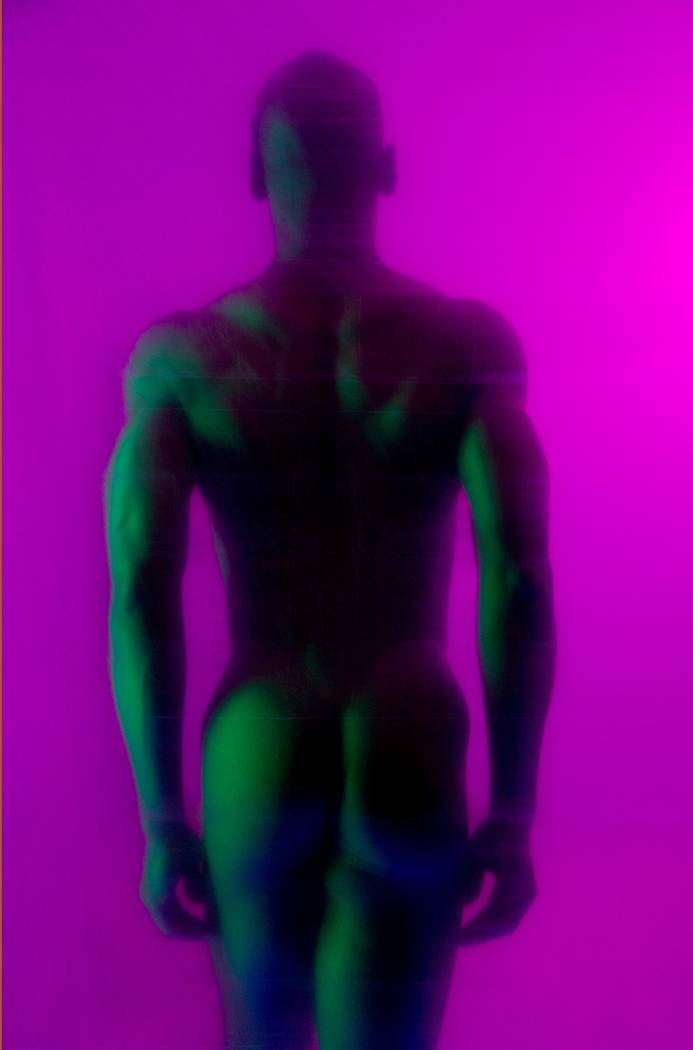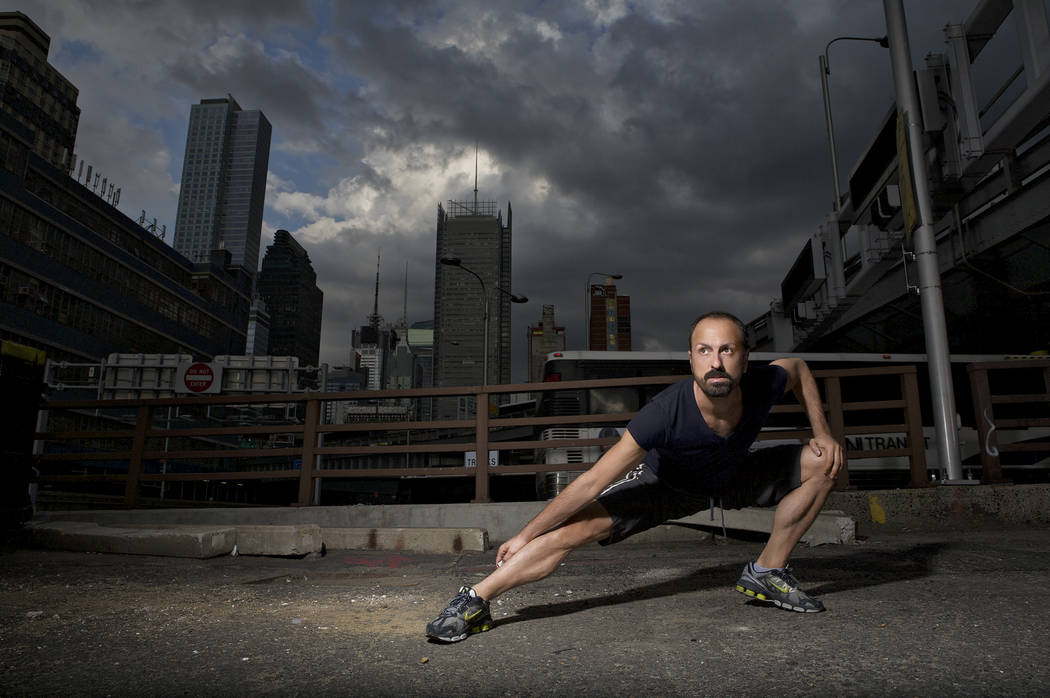 Don't quit your day job.
The 33 artists featured in the Collective — Cirque du Soleil's monthlong employee art exhibit — take that advice to heart.
Otherwise, they wouldn't be able to participate in what has become an annual tradition.
"Parade," the 12th annual Collective exhibit, showcases a variety of artworks from on- and offstage Cirque employees, from paintings and sculptures to photographs, videos and mixed-media creations.
The display continues through the end of June at Neonopolis' Metropolitan Gallery of Las Vegas Art Museum.
Because the Metropolitan Gallery is larger than the exhibit's previous homes, this year's Collective features more than a hundred pieces by participants — who were allowed to submit up to three works rather than the usual single contribution, according to Brooke Wahlquist, Cirque's community relations project coordinator.
The exhibit also includes props, costumes and other items from Cirque's seven resident casino shows. Among them: replicas of the hat, glasses and glove from "Michael Jackson One" and the Queen Elizabeth II mannequin from the Beatles-themed "Love."
As always, however, the main focus remains on the artistry of the Cirque employees who make the stage extravaganzas go.
"Mystere's" Kent Caldwell, for example, shows off his acrobatic skills in 475 shows a year.
And while "I'm very lucky to perform in a show like 'Mystere,' " he acknowledges, the chance to exercise his other creative muscles "keeps my brain alive and keeps my curiosity fresh."
In addition to two sculptures he submitted to this year's exhibit, Caldwell also is represented by a photograph from one of the pieces he created for A Choreographers' Showcase, Cirque's annual collaboration with Nevada Ballet Theatre.
"I think it's really great our company provides this resource and opportunity," Caldwell says of the Collective. "They care about our creative growth."
A participant in the annual exhibit since 2011, Caldwell continues to be impressed by his colleagues' talents.
"You show up to work and the variety of disciplines people have mastered is just so diverse," he observes. "Every now and then, you have a nice surprise," as when he says to himself, "I had no idea that person was a painter."
Brent Sommerhauser may have been a featured artist in the recent "Tilting the Basin: Contemporary Art in Nevada" exhibit (organized by the Nevada Museum of Art and the Art Museum in Symphony Park), but he's also a seven-year Cirque veteran who's "had a handful of jobs over the last seven years."
Currently, he's "officially an on-call props technician" who works backstage as part of the show crew, Sommerhauser explains.
He's participated in Collective shows for the past five years.
This year, "most of my existing stuff was spoken for elsewhere," he notes. But Sommerhauser still "wanted to be part of this exhibition," so he created a small glass platter, featuring a whimsical figure, for the show.
After all, "there's a certain camaraderie all of us have, working for Cirque," Sommerhauser explains, praising his colleagues for "taking on ambitious, creative endeavors" in their limited spare time.
Many of those colleagues "are really drawn to create visual art," he adds. "With all the competing things" to do, "people keep making time to make the work."
Cirque exhibit finds a new home
In the beginning, Cirque du Soleil's annual art exhibit was confined to the halls of the corporate office.
A hallway in one of their theaters also served as a display space, recalls Brooke Wahlquist, Cirque's community relations project coordinator.
A dozen years ago, however, Cirque went public with the Collective, an exhibit of artworks created by its employees.
For most of those years, the exhibit called downtown's Trifecta Gallery home. But when Trifecta owner Marty Walsh and husband Peter decided to close the Arts Factory gallery and move back to Ireland, the Collective shifted to the Arts Factory's Eden Gallery.
This year, however, the Collective has found to a different downtown location: the Metropolitan Gallery on the second floor of Neonopolis.
"We saw an opportunity to expand the exhibit itself," Wahlquist notes.
The expanded exhibit also meant expanded opportunity for Cirque employees, enabling them to submit up to three artworks for the show.
"If you want in, you're in," Wahlquist says of the exhibit's participants.
In addition to attracting new artists, "it's exciting every year to see folks return — maybe they try something new," she adds. "By keeping the process open, we're allowing the inspiration and creative energy to flow."
Contact Carol Cling at ccling@reviewjournal.com or 702-383-0272. Follow @CarolSCling on Twitter.