'City of Dust' traces Burning Man's path to Nevada desert
August 26, 2017 - 4:24 pm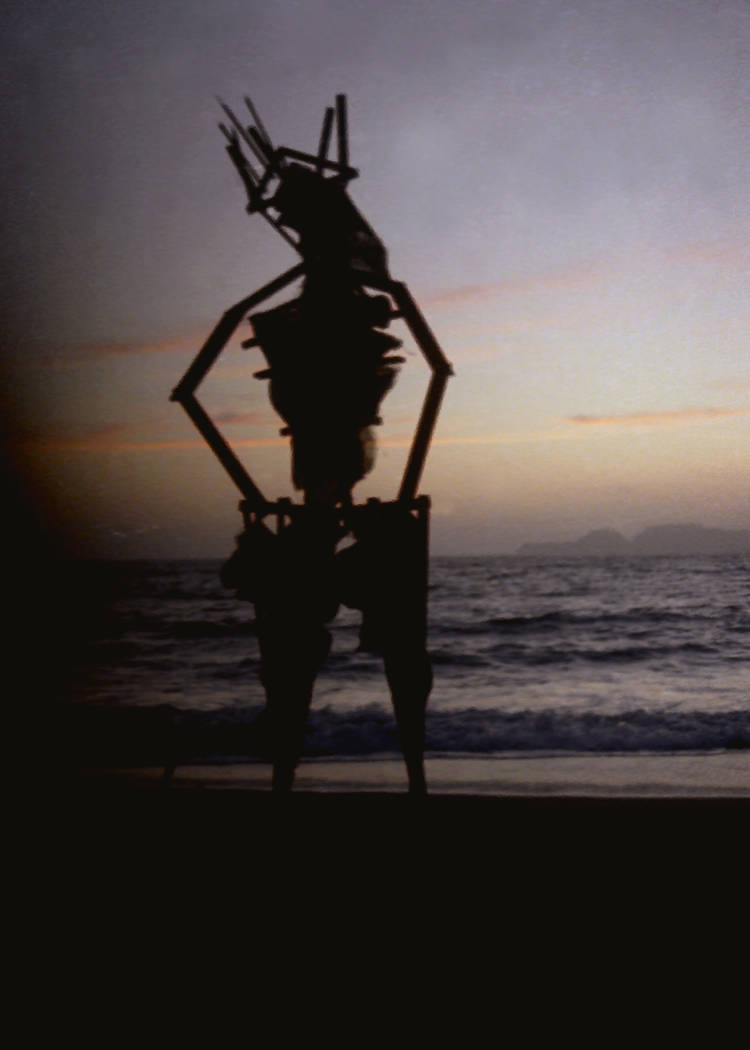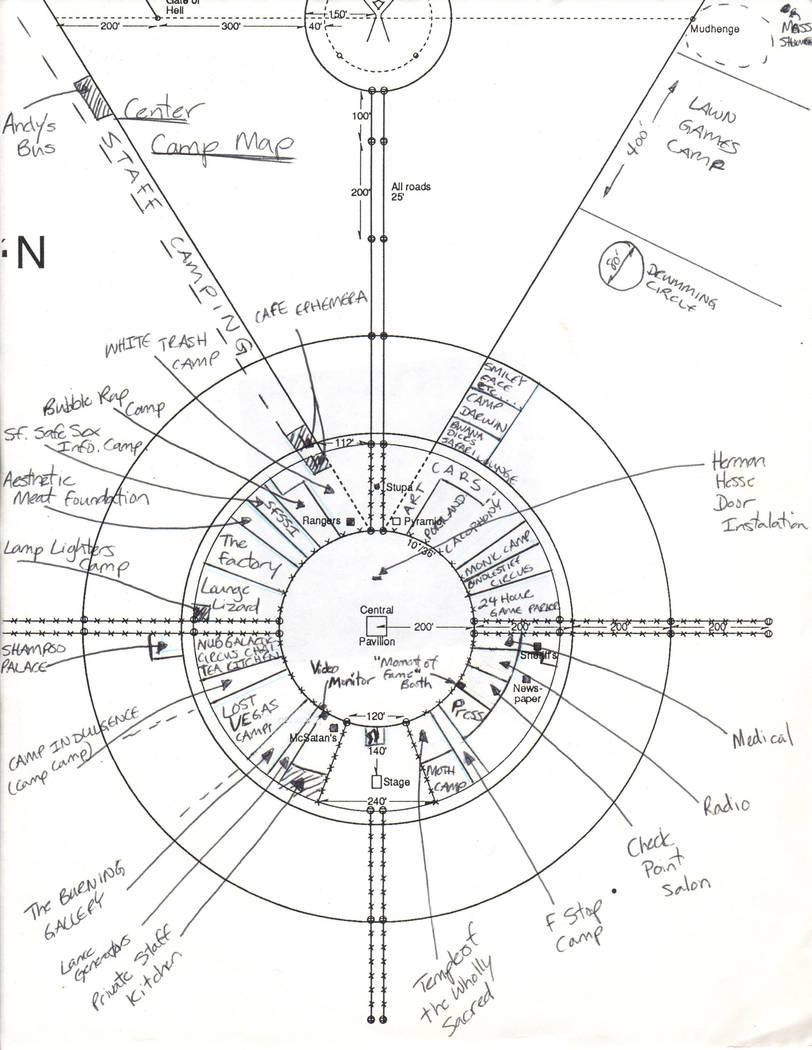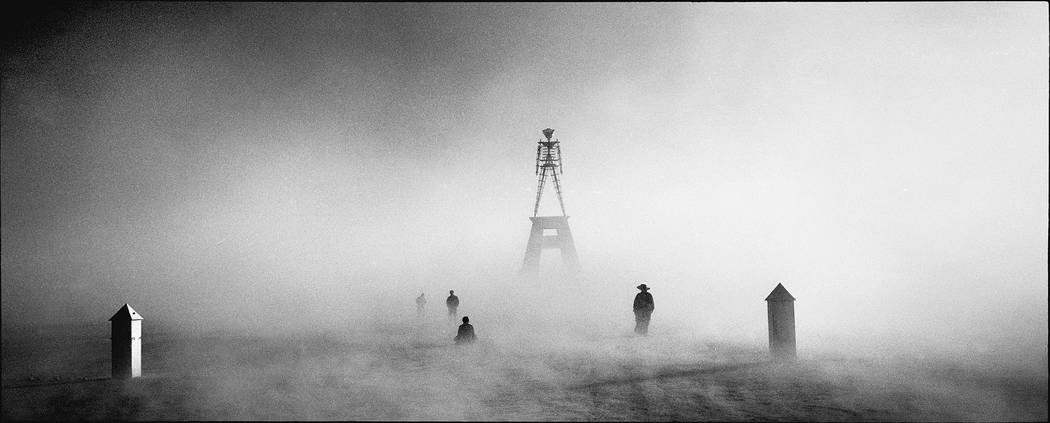 It began on sand. It continues on sand.
But the path that Burning Man has taken — from San Francisco's Baker Beach to Northern Nevada's Black Rock Desert — definitely qualifies as a long-and-winding road.
This year's happening starts Sunday and runs through Sept. 4. Yet even after the event itself ends, Burning Man shines on at Reno's Nevada Museum of Art, where "City of Dust: The Evolution of Burning Man" continues through Jan. 7. (Next spring, the exhibit moves to the Renwick Gallery at the Smithsonian American Art Museum in Washington, D.C.)
"City of Dust" traces Burning Man's journey from its counterculture roots — when a few friends trekked to the beach to celebrate the summer solstice by burning an 8-foot wooden effigy — to its current incarnation, which draws more than 70,000 attendees to a temporary, experimental dominion known as Black Rock City.
The Burning Man exhibit may be at an art museum, but "it's not an art exhibit, it's not a photo exhibit," according to senior curator Ann Wolfe.
Although there are photos, "City of Dust" also features notebooks, sketches and other archival materials that the museum acquired about four years ago from Michael Mikel, one of the founders of the modern-day Burning Man movement. Items from other co-founders, plus some borrowed materials, also are included, Wolfe notes.
The display "borrows methods from archaeology and anthropology" to chronicle Burning Man's annual gathering, which would "appear and disappear in the desert, sort of like a mirage," creating a semicircular civic plan "to encourage participation and community," Wolfe explains.
"City of Dust" took shape over "a couple of years," in part because museum officials wanted to "incorporate a lot of different voices," Wolfe says. Because "it's a living, breathing community … lots of people are involved in the history. There cannot be a single, definitive (viewpoint), so incorporating all voices was important."
Those voices will echo even after "City of Dust" leaves Reno and moves next spring to the Smithsonian's Renwick Gallery, which focuses on American craft and decorative arts from the 19th to the 21st centuries. There, the NMOA exhibit will provide historical context for the Renwick's exhibit "No Spectators: The Art of Burning Man," featuring both commissioned and pre-existing artworks.
"It's fair to say that artists have been attracted to extreme environments," Wolfe says, explaining Burning Man's appeal as "a blank slate, a tabula rasa, that allows for experience, risk and freedom."
Contact Carol Cling at ccling@reviewjournal.com or 702-383-0272. Follow @CarolSCling on Twitter.
Preview
What: "City of Dust: The Evolution of Burning Man"
When: 10 a.m.-6 p.m. Wednesdays through Sundays (Thursdays until 8 p.m.), through Jan. 7
Where: Nevada Museum of Art, 160 W. Liberty St., Reno
Tickets: $1-$10 (nevadaart.org)