Doctors turn to the arts to unwind
October 10, 2016 - 8:53 am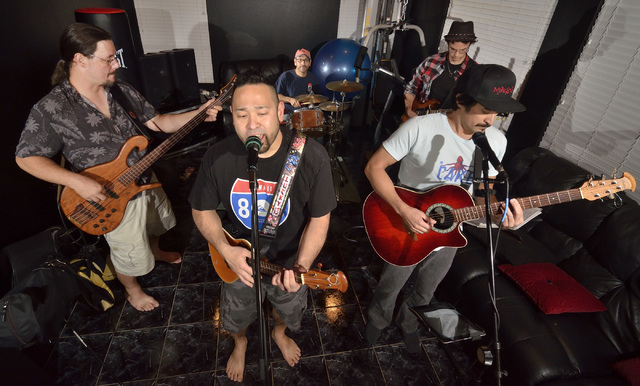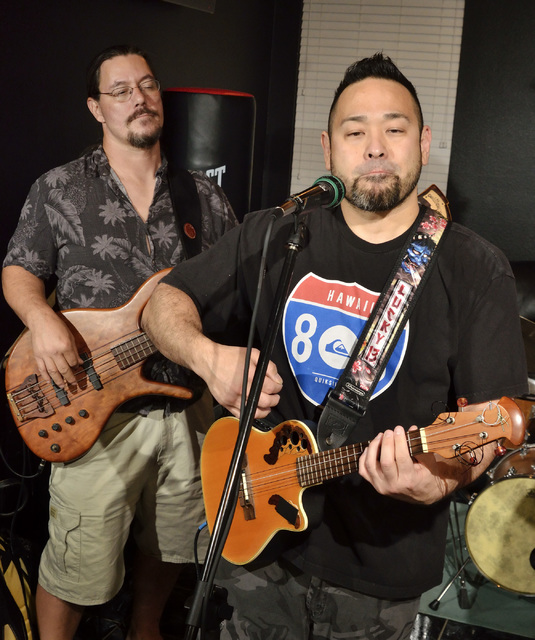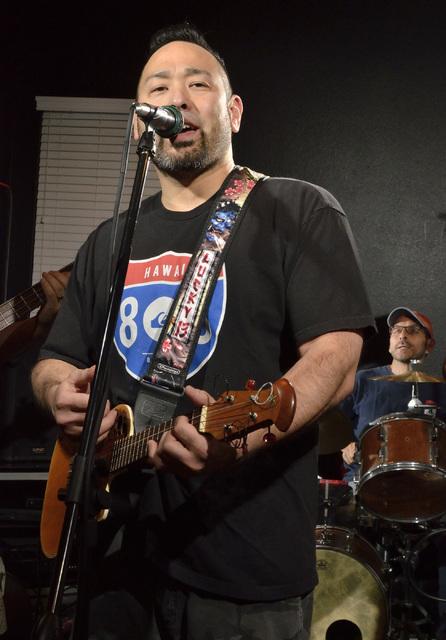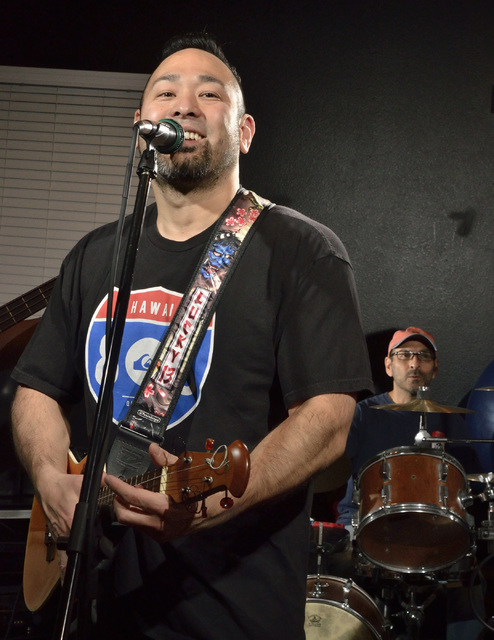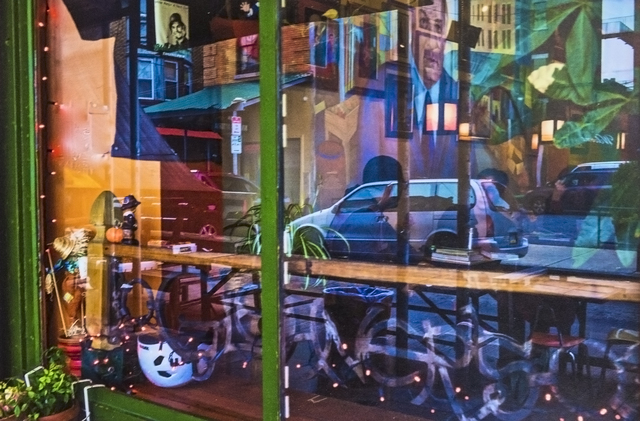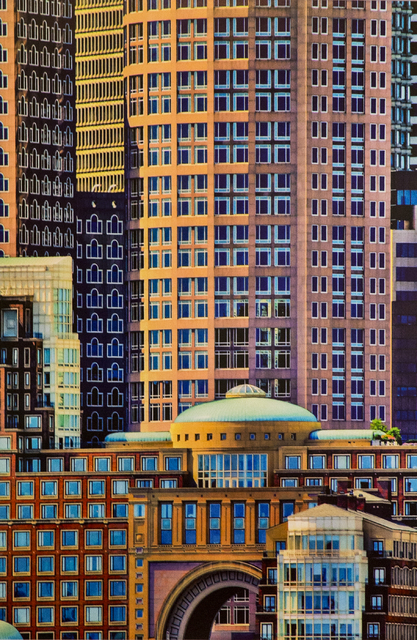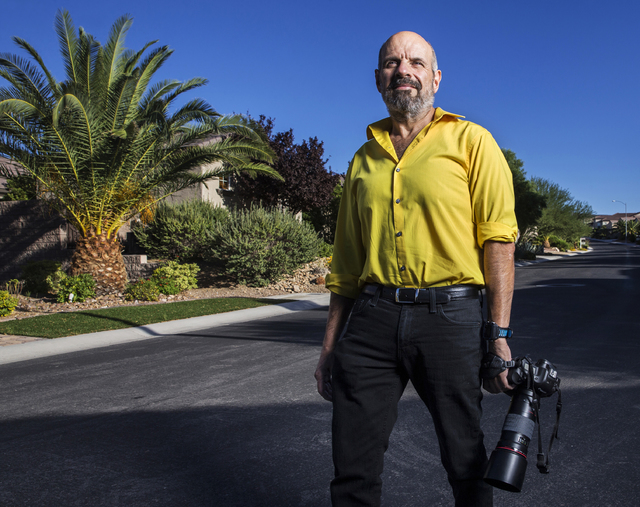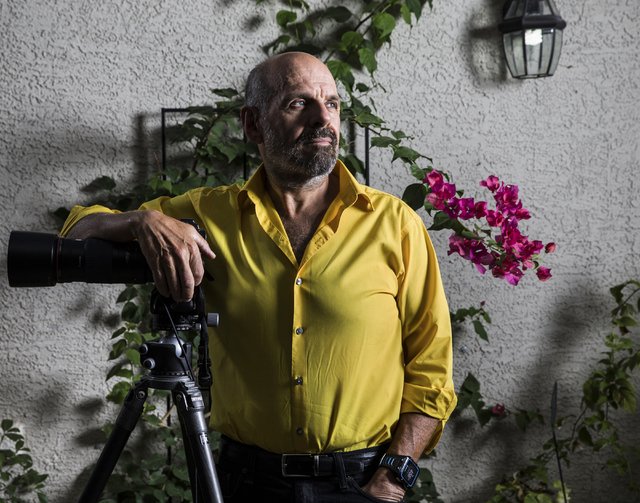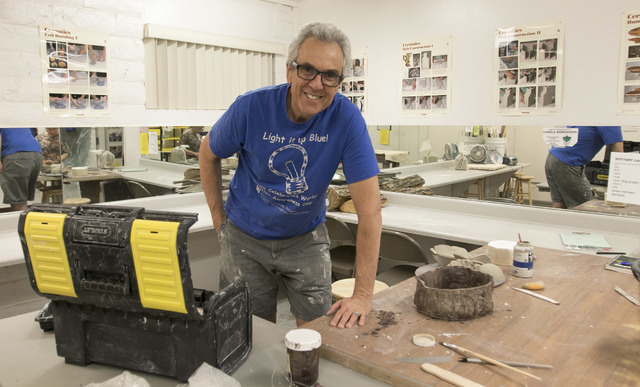 Medical professionals — doctors, nurses, all of those other people who take care of us — are, at the heart of it, scientists who bring to their work each day years of rigorous scientific study.
But even the most jam-packed brain needs some downtime occasionally. We asked several valley medical professionals how they redirect their minds to more artistic avocations when they're away from the office.
Here's how a few of them unwind in their spare time.
Jonathan Nissanov has spent a portion of his career working in the field of biomedical imaging. So it's probably not surprising that Nissanov, a professor of neuroscience and physiology at Touro University Nevada College of Osteopathic Medicine, also is an award-winning photographer whose work has been shown in galleries.
Nissanov became interested in photography when he was about 12 years old, when his parents signed him up for a class in darkroom skills — maybe, he jokes "to get me out of their hair."
Nissanov's interest in photography grew. "I think the first things were the usual kind of family pictures and things like that," he recalls. It wasn't until college that he dedicated more time to photography.
"As an undergrad, I started taking it more seriously and started to do some model portfolios, that sort of thing, for beer money," he says. "That's when I started to hone my skills."
What was it about photography that appealed to him? "I think the models," Nissanov jokes.
"I guess I was somewhat of a shy guy, and I think photography kind of enabled me on one hand to be engaged and on the other hand to have a protective barrier. I think that's pretty common in photographers."
Nissanov has shown his work in galleries, and one of his photos won a magazine photography contest.
"I used to do a very different type of photography," he says. "I don't know exactly how to describe this genre. It's somewhere between abstract and representational. So you can identify the object, but it's not necessarily about the subjects."
Nissanov also was working with biomedical imaging technology at the time, "and I'd use a lot of tools from there to manipulate the images to get more emotional or sensual elements that would not be inherent to the subject," he says.
"Nowadays, I mostly do street photography, and I think that's a form of interaction with people, because it's not a passive concept," Nissanov says. "It's not this stalking process. Rather, you are engaging people, and you often ask them to take a photo or you take one then engage them in discussion. So it allows you a means of entering into someone's life."
At the same time, and on the other side of the lens, Nissanov says, "you see things with a camera you won't see otherwise. It changes your perception."
• • •
Dr. Robert Kessler jokes that, in his spare time, "I play in mud."
Kessler, an associate professor of osteopathic manipulative medicine at Touro University Nevada College of Osteopathic Medicine, took his first pottery class about six years ago, when he and his family "decided we were only going to give each other presents we made ourselves."
"I live in Boulder City, and they had a pottery studio," he says. "So I signed up and started doing it, and it turned out to be a lot of fun and relaxing, so I just kept going."
Kessler's work tends to be mostly pots, vases and containers of various sorts.
"One of my daughters is doing bonsai now and she asked me to do a bunch of bonsai pots for her," he says. "And my wife does a little bit of ikebana — Japanese flower arrangement — so I made ikebana vases. I do quite a few platters, vases, almost everything, and I give away whatever I make."
In his professional life, Kessler teaches students osteopathic manipulative medicine, the collection of hands-on techniques osteopathic physicians employ to manipulate the musculoskeletal system to promote healing and prevent illness.
"I work with my fingers all the time, and I have for my entire career. In a lot of ways, it's about control of your fingers, controlling pressure and depth and those sorts of things."
But while he sees some similarities between it and pottery, "the thought process is different, which is also what's nice about it."
While pottery can be relaxing, and even meditative, he says, "if I break a piece or it comes out badly, it doesn't matter."
• • •
Dr. Alan Ikeda, a specialist in pediatric hematology oncology, spends his days treating young patients with cancer and diseases of the blood. But, outside of the office, he often can be found rocking out playing ukulele and guitar with a Hawaiian reggae/pop band.
"I've always loved music," Ikeda says. "I was born and raised in Hawaii, and you get exposed to such instruments quite early in school."
He began to play informally with musicians in a local park, "and by the time I was finishing college, I was playing with bands onstage," he says.
Playing music fell to the wayside during medical school, but Ikeda picked it up again when he went to Los Angeles for a fellowship and started playing bars with fellow musicians. Six years ago, Ikeda moved to Las Vegas, and two years ago he started playing gigs here.
"I was busy," he says. "And, actually, a guy, J. Russo, came and got me back into playing again."
Ikeda and guitarist Russo — along with guitarist Sami Saula, bassist Joe Atanacio and drummer/percussionist Dennis Garza — now make up Rydmik Healing, which plays what Ikeda describes as a sort of fusion of island, reggae and Hawaiian music.
"We initially started playing in order to (do) fundraisers for the kids who have blood and cancer disorders in Nevada," he says. "We played some bars around the area."
"I love it," Ikeda says "it's a chance for that creativity to come out and there's no pressure behind it. It's completely fun, and I watch people smile and I enjoy that."
Does playing music relate in any way to the practice of medicine? "That's a two-stage question," Ikeda says.
"I think my performance of music is completely separate from medicine. But I definitely believe in the health and therapeutic aspect of music."
Read more from John Przybys at reviewjournal.com. Contact him at jprzybys@reviewjournal.com and follow @JJPrzybys on Twitter.