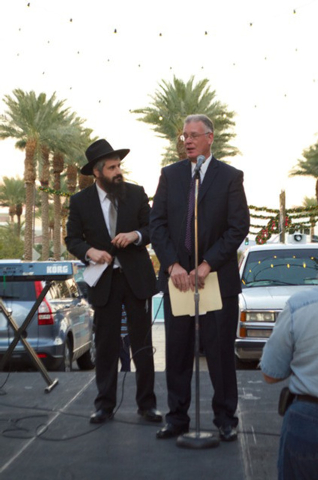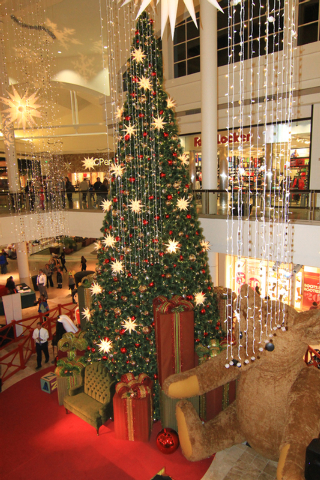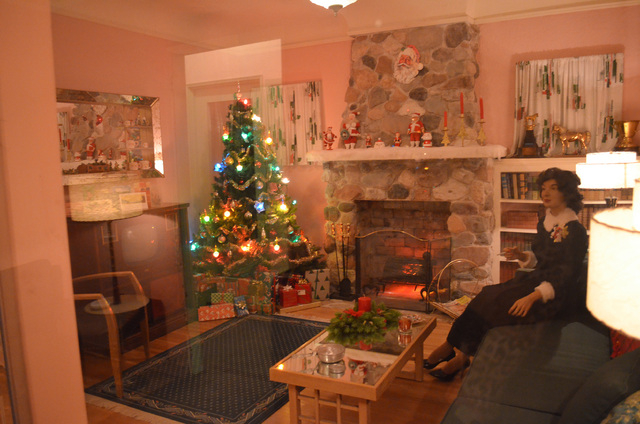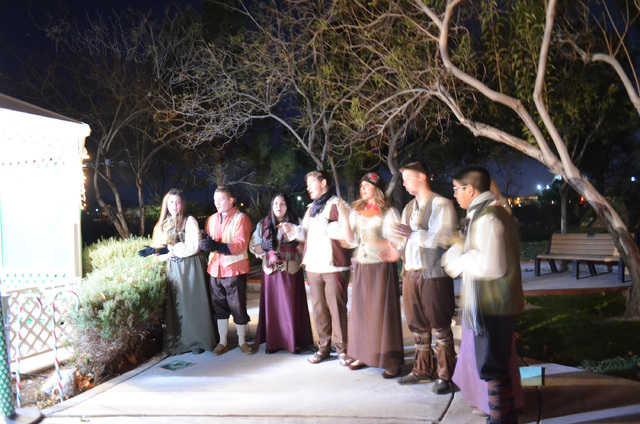 It's the most wonderful time of the year. The happiest season of all.
To help get residents in the holiday spirit, the Henderson View highlights some festivities offered throughout the city.
BLAST FROM THE PAST
The Clark County Museum, 1830 S. Boulder Highway, plans its annual Heritage Holidays event from 5 to 8 p.m. Dec 12 and 13.
The houses on Heritage Street are set to be decked in historically accurate lights and decorations that each represent a different decade from the 1900s to 1960s. Museum Guild volunteers are also scheduled to up the holiday spirit by dressing in period outfits to welcome visitors.
"This year we will have a Hanukkah house, so our Jewish population can enjoy the event," said program assistant Sheila Tomola.
Museum staff members plan for the event about a year in advance but typically wait to put up the decorations until after Halloween.
"We get everything decorated by Nov. 15, but we leave one house decorated for Thanksgiving," Tomola said. "Once Thanksgiving passes, we take out the turkey and set up the Christmas tree."
The event is also set to include strolling carolers from Green Valley High School's Madrigals choir, a craft tent where children can make ornaments, a scale-model holiday railroad display, visits with Santa and hot cocoa.
"We never get to use our trains because we don't have people to run them," Tomola said. "This is one time of the year we get to use them, so people really enjoy it."
Museum admission is free after 5 p.m. Dec. 12 and 13. For more information, visit tinyurl.com/clarkmuseum or call 702-455-7955.
LIGHTING THE NIGHT
Chabad of Green Valley plans a Hanukkah Menorah Lighting Ceremony at 6:30 p.m. Dec. 18 at The District at Green Valley Ranch, 2240 Village Walk Drive.
Dignitaries, community leaders and religious representatives are set to kindle the menorah as children sing Hanukkah tunes.
"It is a holiday that enriches our lives with light," said Rabbi Mendy Harlig. "In ancient times, our ancestors rededicated the Temple in Jerusalem with the Menorah. Today, we rededicate ourselves to making this world a better and brighter place."
The event is also set to include live music, raffles, balloon creations, dreidels, chocolate gelt and jelly donuts.
For more information, visit chabadofgreenvalley.org or call 702-617-0770.
JINGLE ALL THE WAY
The city of Henderson plans its inaugural Jingle Bell Run at 9 a.m. Dec. 20 at Pecos Legacy Park, 150 N. Pecos Road.
"This is a way to get people into the holiday spirit with something fun and healthy prior to the holiday," said city spokeswoman Nicole Johnson. "We're encouraging people to dress up in holiday gear, whether it be ugly sweaters, Santa outfits or elf costumes."
The 5K run and 1-mile family fun walk are set to wind down the Pittman Wash Trail. Photo opportunities with Santa Claus and holiday music are scheduled in the park after the event.
Early registration for the 5K is $12 for children 5 to 17 and $20 for adults 18 or older, and the family fun walk is $6 for children 5 or older or $20 for a family of four.
Participants can register online through Dec. 13 or at any Henderson recreation center through Dec. 19.
Onsite registration is $15 and $25 for the 5K and $7 for children 5 or older or $25 for a family of four for the family fun walk.
For more information, visit hendersonlive.com or cityofhenderson.com/parks.
HERE COMES SANTA CLAUS
The Galleria at Sunset mall, 1300 W. Sunset Road, is set to light up each night with a holiday musical light show on the hour from 5 p.m. to close.
"We added Light Up the Night last year to take our holiday display to the next level," said Heather Valera, marketing director. "It's a fun and elaborate light show the whole family can enjoy."
Photo opportunities with Santa Claus are planned from 10 a.m. to 9 p.m. Dec. 11-13; 10 a.m. to 7 p.m. Dec. 14; 9 a.m. to 10 p.m. Dec. 15-23; and 9 a.m. to 6 p.m. Dec. 24.
In addition, pets are also scheduled to enjoy some paws-and-Claus time from 3 to 6 p.m. Sundays.
"The Galleria's Christmas festivities have been a staple in Henderson for more than 15 years," Valera said. "The community has come to rely upon us as their holiday headquarters, and we owe it to them to not disappoint."
For more information, visit galleriaatsunset.com or call 702-434-0202.
Contact Henderson View reporter Caitlyn Belcher at cbelcher@viewnews.com or 702-383-0403.
HOLIDAY EVENTS
Check out our list of holiday events. Take the kids to see Santa, see the lights around the valley and don't miss the other special happenings.