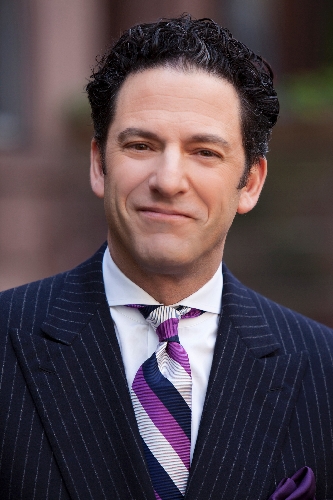 Word of mouth: It's not just for audiences anymore.
Just ask jazz guitarist and singer John Pizzarelli, who checks into The Smith Center's Cabaret Jazz tonight for a two-night stand.
He's heard "nothing but fantastic things" about Cabaret Jazz.
Jane Monheit, who performed there in May, sang its praises to Pizzarelli.
And Barbara Cook – whom he saw last week at her 85th birthday bash at New York's Carnegie Hall – "said the sound was fantastic," Pizzarelli notes. " 'You're going to love it,' " Cook told him.
All of which is music to the ears of Pizzarelli, who says that "a new venue is always exciting."
Pizzarelli recalls another memorable Vegas gig at a new venue, when he (along with fellow cabaret favorite Michael Feinstein) opened Bellagio's Fontana Lounge in 1998.
"It was fun being there and meeting a lot of people" during the extended gig, he recalls.
But Bellagio's goal of bringing "tuxedos and dress-up" back to the Strip "didn't turn out," Pizzarelli says. "It was a different Las Vegas."
And it certainly wasn't the Las Vegas his father – legendary jazz guitarist Bucky Pizzarelli – knew in the '50s.
"He loved it," Pizzarelli says of his father. "He kept talking about the food and (how) there were buffets all over the place," telling his son, " 'You can't believe it.' "
Pizzarelli reaches back to his father's '50s heyday – and forward to the songs he grew up with in the '60s, '70s and '80s – for his most recent recording.
Dubbed "Double Exposure," it filters songs by the likes of Joni Mitchell, Elvis Costello and Neil Young through the "Mad Men"-era jazz stylings of trumpeter Miles Davis and guitarist Wes Montgomery.
It's a bit of a departure for Pizzarelli fans who are used to his takes on such "Great American Songbook" stalwarts as George Gershwin, Richard Rodgers and Frank Sinatra, he acknowledges.
But never fear, Pizzarelli fans.
Along with "Double Exposure" tunes, Pizzarelli and the rest of his quartet – keyboardist Larry Fuller, bassist (and brother) Martin Pizzarelli and drummer Tony Tedesco – will play Duke Ellington and other time-tested tunes as well.
"Having not been (in Las Vegas) in a long time, the emphasis is on the new record," Pizzarelli says.
Now that Cabaret Jazz is on the scene, though, Pizzarelli hopes he'll be back in Las Vegas sooner rather than later.
After all, "what we need as performers is new places," he says. "It's great to have a place you can go every one or two years. We're looking for perennials."
Contact reporter Carol Cling at ccling@
reviewjournal.com or 702-383-0272.
Preview
John Pizzarelli
8:30 p.m. today, 7 and 9:30 p.m. Saturday
Cabaret Jazz, Smith Center for the Performing Arts, 361 Symphony Park Ave.
$39-$50 (749-2000, www.thesmithcenter.com)