Palms Las Vegas unveils Damien Hirst-designed villa — VIDEO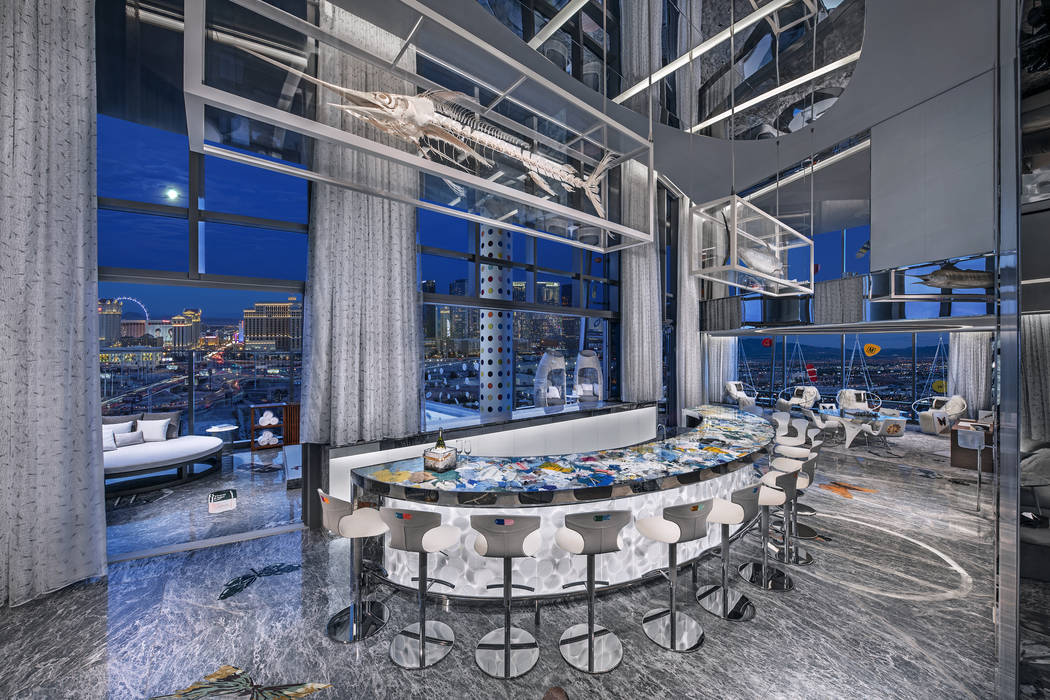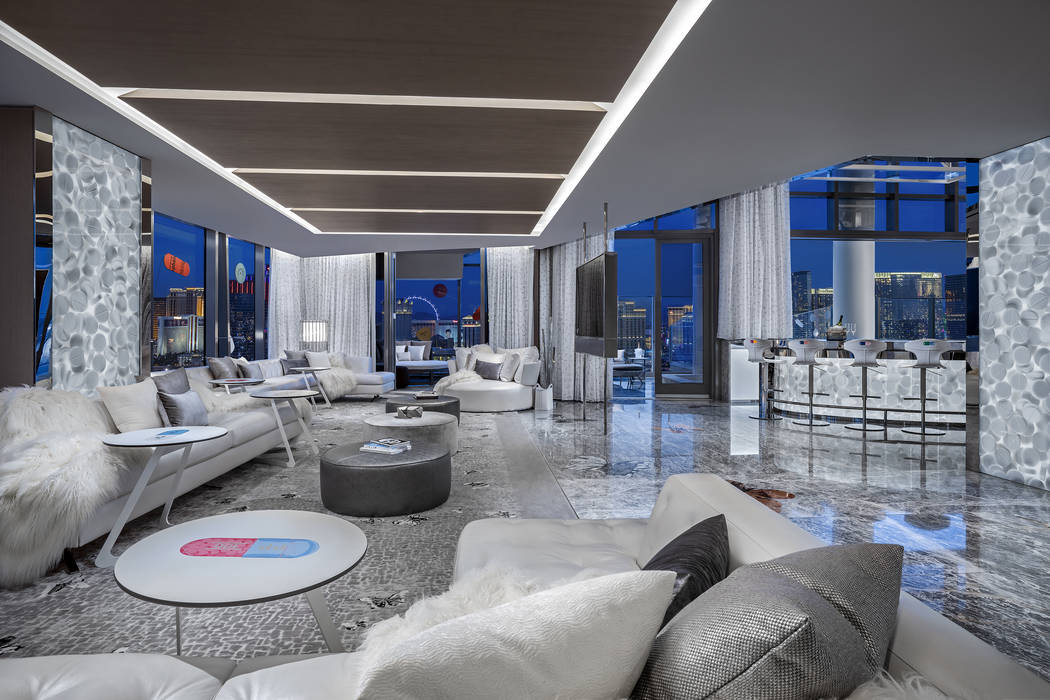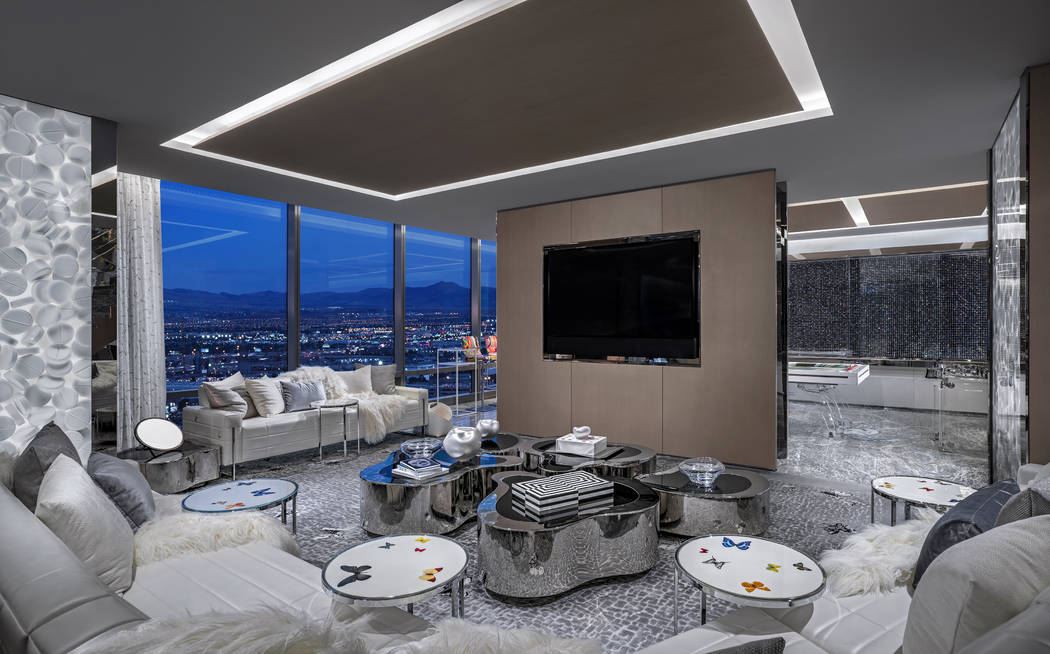 Palms Casino Resort just unveiled one of the world's most opulent accommodations, the Empathy Suite Sky Villa, which was designed by world-renowned artist Damien Hirst. The 9,000-square-foot, two-story suite is a marvel in modern art, featuring original works by the artist and dotted throughout with his signature butterfly and pharmacy motifs. It's part of the property's ongoing $690 million refresh.
The villa features soaring ceilings and a 13-seat curved bar. Above the bar is a Hirst original, "Here for a Good Time, Not a Long Time" — two vitrines containing a marlin skeleton and a taxidermy marlin. There are two luxurious lounges and a theater area, which accommodates up to 52 guests, with Hirst-designed furniture, drapery, carpeting and serpentine-shaped Italian leather sofas. A large dining area seats eight, and the outdoor veranda features a cantilevered Jacuzzi. To promote guests' overall wellness, the villa has its own private healing salt room, two massage rooms and a fitness room.
The suite is a museum-worthy snapshot of Hirst's oeuvre, with six original works showcased throughout: "Winner/Loser," two bull sharks suspended in formaldehyde in a white tank set into the wall of the suite; "Casino Royal," a 10-panel collection of his butterfly motifs on monochrome gloss-painted canvases, a medicine cabinet called "Vegas," "The Winner Takes It All" and "Money."
And speaking of money, the suite is one of the most expensive accommodations in the world at $200,000 for a two-night stay, and it's also reserved exclusively for million-dollar casino players.