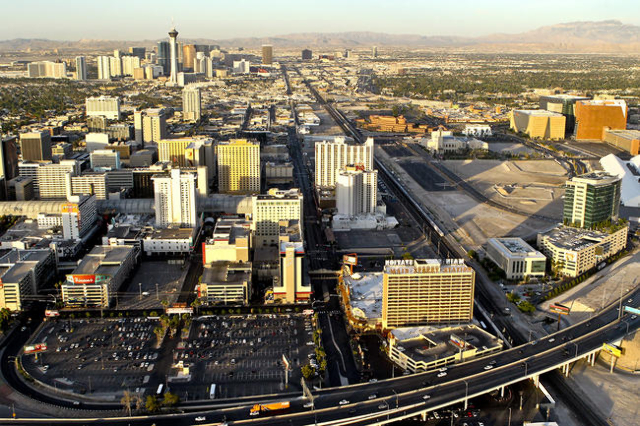 Not all art is confined to a gallery.
Before the end of next year, there'll be a sculpture in downtown Las Vegas — on a traffic island at Main and Commerce streets.
Before that happens, however, one of four proposed creations will be chosen as the Main Street Signature Sculpture.
And you're invited to weigh in on the finalists competing for the $246,000 commission: Wayne Littlejohn, Mendre Sculptures (W. Randy Mendre), Luis Varela-Rico and Zodiabula (alias Clemente Cicoria, Drew Gregory and Zak Ostrowski).
The artists will present brief presentations at 6 p.m. Nov. 17 at the Historic Fifth Street School Auditorium, 401 S. Fourth St.
Members of the public can watch the presentations, then submit written comments, which will be shared with selection panelists before they choose a winner.
Installation of the Main Street Signature Sculpture is expected by December 2016.
For more information, contact the Las Vegas Purchasing & Contracts Division at 702-229-1826.