This week's 5 bet bets for arts & culture in Las Vegas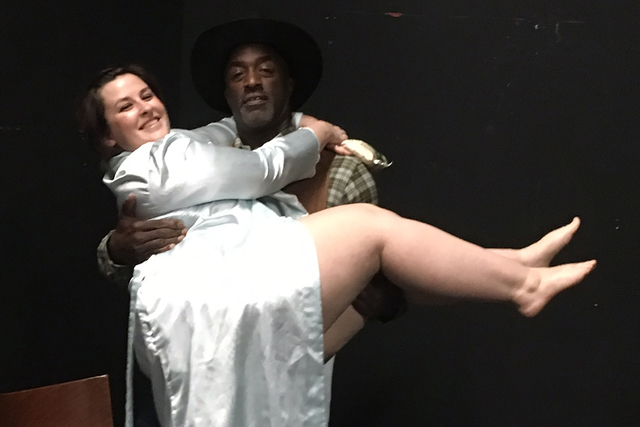 Fringe Festival
Southern Nevada's annual all-you-can-see theatrical buffet returns for two weekends as a lucky 13 productions offer improv ("Once Upon a Time in Clark County"), offbeat comedy ("JuJu Goes to Pahrump," "A Telethon to Save the Accordion"), classics ("The Wind in the Willows") and more. Las Vegas Little Theatre, 3920 Schiff Drive, hosts the festival Friday through Sunday (and again June 16-19); for schedules and tickets (single tickets are $12 each, passes $130), visit www.lvlt.org.
Star Wars Day
An irresistible Force awakens again when the Discovery Children's Museum reprises its most popular event. Along with appearances by UNLV's Society of Light Saber Duelists and members of the Neon City Garrison 501st Legion, younglings can explore everything from spaceship design to creating Jabba the Hutt slime. It's 10 a.m. to 5 p.m. Saturday at the museum, 360 Promenade Place; admission is $14.50 per person. For more details, visit www.discoverykidslv.org.
Clint Holmes and Billy Stritch
Two great performers salute two other great performers as Las Vegas' own Clint Holmes and New York's Billy Stritch team up for "Nat Meets Mel," an exploration of the classic-heavy songbooks of Nat King Cole and Mel Torme. Catch their collective act at 8:30 p.m. Friday and Saturday and 2 p.m. Sunday in The Smith Center's intimate Cabaret Jazz, 361 Symphony Park Ave.; for tickets ($37-$55), visit www.thesmithcenter.com.
'Metropolis'
Almost 90 years after its 1927 debut, director Fritz Lang's silent sci-fi classic — set in a futuristic urban dystopia divided between carefree wealthy residents and the underground workers who keep the city functioning — remains as mind-bending (and as timely) as ever. Adding to the impact of the digitally restored movie: live musical accompaniment by the Henderson Symphony Orchestra, at 8 p.m. Friday at the Henderson Pavilion, 200 S. Green Valley Parkway. For tickets ($10-$15), visit cityofhenderson.com.
Linhong Li
World music comes home to the Winchester Cultural Center, 3130 S. McLeod Drive, where the Linhong Li Chinese Youth Ensemble will perform Chinese folk music — and contemporary Western pop songs — at 2 p.m. Saturday. Las Vegas musician Linhong Li and her students will play traditional instruments, including two ancient four-stringed instruments in the lute family, the pipa and ruan. For tickets ($7), call 702-455-7340.