Brandon Flowers sings Nevada's state song — VIDEO
August 24, 2015 - 5:43 pm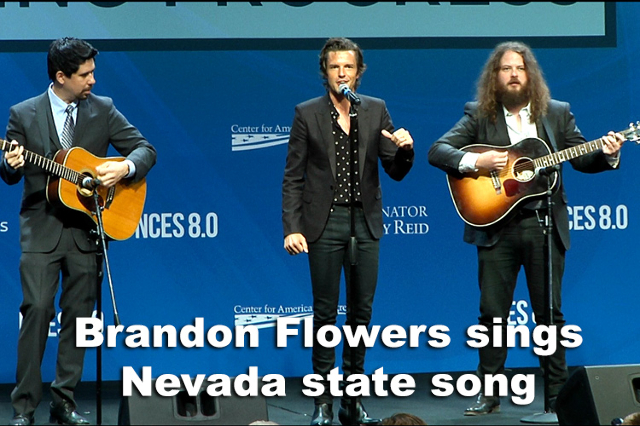 Killers frontman Brandon Flowers got a chance to belt out a song he learned in 2nd grade today at the National Clean Energy Summit at the Mandalay Bay events center.
The Henderson-born rocker was invited by fellow son of Nevada Harry Reid to perform his rendition rendition of "Home Means Nevada," Nevada's state song since 1933.
Check out the video below.