Anniversary of Sammy Davis Jr.'s death comes and goes in Las Vegas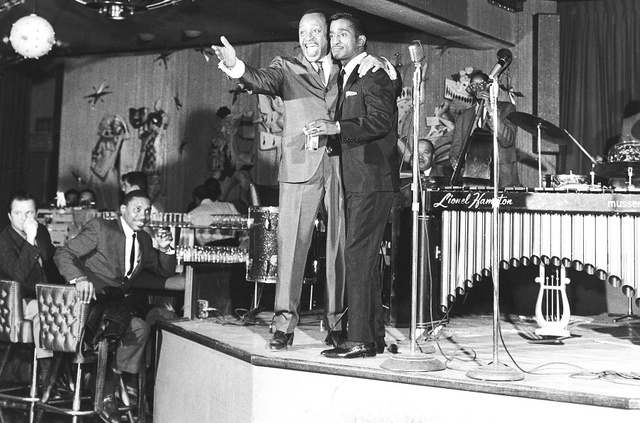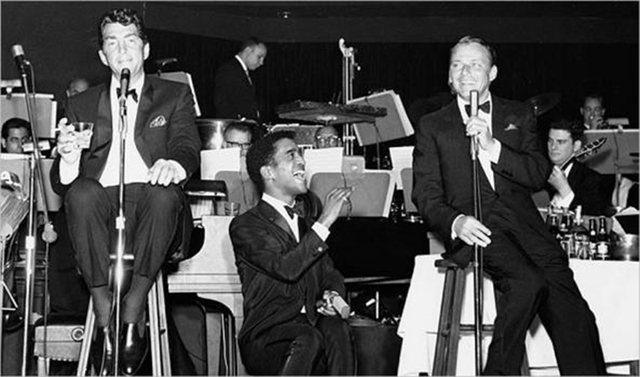 The 25th anniversary of the death of Sammy Davis Jr. passed without fanfare on Saturday.
"Mr. Bojangles" should have been blaring over loud speakers up and down Las Vegas Boulevard.
Many consider Davis the greatest all-around entertainer. After he died on May 16, 1990, he received the ultimate Las Vegas tribute — the lights went dark on the Strip to honor the song-and-dance icon.
Two days before he died, Robert Goulet's wife, Vera, was on hand at Davis' Beverly Hills home to offer support Sammy's wife, Altovise.
Gregory Hines, the dance legend known for his classical tap skills, was in the house, paying his respects, Vera Goulet recalled.
"When he was leaving he said goodbye and headed for the door," she said.
Davis, who was fighting throat cancer, raised his head from a pillow and called out to Hines.
"Gregory turned around and watched Sammy lift his arms and throw an imaginary ball to him," she said.
"Gregory raised his arms and caught the imaginary ball. Sammy smiles and rested his head back on the pillow."
Hines walked out with tears in his eyes, knowing Sammy's gesture was a symbolic passing of the torch.
Hines died of liver cancer 13 years later at the age of 57.
One of my other favorite Sammy stories, also told by Vera and mentioned in this space before, was the time the Goulets and Davises went to Paris together.
On a rainy day in 1975, their limo pulled up to a stoplight at an intersection crowded with people.
"Sammy got out of the limo and did his 'Singing in the Rain' (song and dance) routine" in front of a disbelieving crowd.
"It was spontaneous," she said. "This was his personality."
J-LO: 'DREAM' JOB
Jennifer Lopez said her upcoming headlining residency at Planet Hollywood is "like an entertainer's dream."
During an interview with Ellen DeGeneres on Friday, Lopez said "You really get to create the show that you've always wanted there.
"I'm like, 'Should I do magic? Should I disappear? Maybe I'll do this and then I'll have a new outfit on,' " she continues. "Maybe I'll fly. Maybe I'll swim. I don't know. I'm thinking, how do I make my show fresh and exciting? It's like the sky's the limit there."
She starts Jan. 20.
Lopez's appearance on DeGeneres' show included a medley of her hits accompanied by a troupe from Bally's Showgirls Revue.
THE SCENE AND HEARD
Las Vegan Jaki Baskow, longtime celebrity broker and event producer, was in Malibu on Sunday at the annual Guitar Festival to check out one of the bands. Earlier this year, Doug DeLuca, the executive producer for Jimmy Kimmel's show, had asked her if she could help land a band for the festival, which DeLuca was producing. It was a longshot, but she made a call to a friend of the band's frontman. Sure enough, Kevin Costner and his band Modern West, agreed to pitch in for Malibu's Boys and Girls Clubs. "Talk about paying it forward," she said. About 10 years ago, she booked Cosner for an Italian TV and made some honeymoon arrangements for him in Florence. …
Judy Garland impressionist David de Alba performs at Onyx Theater, 953 E. Sahara Ave., on June 21. He was a headliner for years at San Francisco's Finocchio's Club. The show starts at 2 p.m. …
The eighth grade orchestra class at K.O. Knudson Middle School had a big day last Wednesday. They received an all-access tour of The Joint at the Hard Rock Hotel. After their behind-the-scenes tour ended, they were surprised when the five members of Journey came on stage and gave the kids "Don't Stop Believin' " T-shirts and an autographed poster.
SIGHTINGS
Taylor Swift and boyfriend Calvin Harris, hugging affectionately after she won Billboard 200's top album for "1989" at the Billboard Music Awards on Sunday at the MGM Grand Garden. … British singer Rita Ora, in the audience at Mariah Carey's show Saturday at The Colosseum (Caesars Palace). … Singer John Legend and his wife, Chrissy Teigen, with friends Saturday at the Mirage nightclub 1 Oak, where they were celebrity hosts. Also at the club: singer-songwriter Rico Love, who has produced hit records for Beyonce, Usher and Nelly. … Nicolas Cage and his son, Kal-El, 9, ordering pizza at Lombardi's Romagna Mia in the Miracle Mile (Planet Hollywood) on Saturday. …Wiz Khalifa, hosting the official Billboard pre-party Saturday at Tao (Venetian). … Bryshere "Yazz" Gray, who plays Hakeem Lyon on the hit TV series "Empire," dining with friends on Friday at Joe's Stone Crab (Forum Shops at Caesars). Daymond John of "Shark Tank" was in the restaurant Saturday. … "Back to the Future" star Christopher Lloyd at "Absinthe" (Caesars Palace) on Saturday. …Comedy legend Shecky Greene, in a group at the Italian American Club on Sunday that included Linda Cohen, the widow of longtime casino executive Burton Cohen, Pahrump casino operator Ed Shearer and Gene Kilroy, who was Muhammad Ali's business manager for years. …Actress Lara Flynn Boyle, in the audience at the Bronx Wanderers show at the South Point on Saturday. … At Andiamo steakhouse at the D on Saturday: Singer Robert Dobbs, dining with martial art film stars Roger and Ron Yuan.
THE PUNCH LINE
"George Clooney is on the program tonight. Next week at this time, I will be in a hardware store watching them mix paint." — David Letterman
Norm Clarke's column appears Sunday, Monday, Wednesday and Friday. Reach him at 702-383-0244 or norm@reviewjournal.com. Find more at normclarke.com. Follow @Norm_Clarke on Twitter.