Billy Idol ready to start Las Vegas residency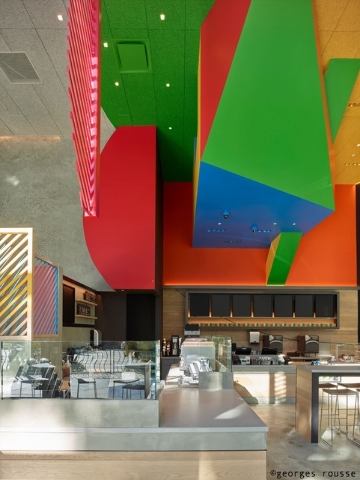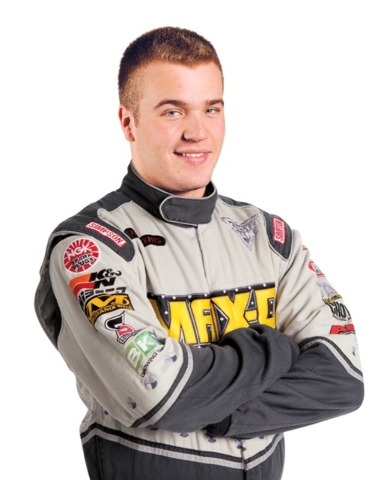 Billy Idol is launching his first Las Vegas residency Wednesday and he seems relieved to be here instead of touring Europe as it struggles with humanitarian, political and European Union crises.
"There's a lot of disruption going on in some of the countries we play in — Germany and Austria. So I think just for this summer maybe, while it's being sorted out, it's not bad for us" to play Vegas, he tells me.
Idol inaugurates "Billy Idol: Forever" at the House of Blues in Mandalay Bay at 8 p.m. on Wednesday. Doors open at 7 p.m. and there's no opening act.
Idol and his band have been very frequent fliers not just to Europe, but also to Russia and Romania during the past 16 years, he says.
"We started to get to a lot of the (former Communist) countries that, when punk and Billy Idol first started, you just couldn't go to a lot of those places," he says.
All that traveling forestalled Idol's group from making a Vegas residency happen.
"This was always in the cards, that we would do this. A few years ago, I came and saw Def Leppard doing a residency," he says, "and it just seemed like a lot of fun."
At age 60, Idol plans to keep getting shirtless at some point on stage. His Vegas shows traditionally have attracted many happy females.
"You never know when the time comes when you can't do that anymore. Hopefully, I'm still in good shape to pull that off. That's the fun of it!" he says with a laugh.
His musical legacy is considerable. "White Wedding," "Rebel Yell," "Flesh for Fantasy," "Dancing with Myself," "Hot in the City," "Eyes Without A Face," "Mony Mony," "Cradle of Love" and "Sweet Sixteen" come to mind.
Idol says he'll be doing "a lot of our usual hits," in addition to fan-favorite deep cuts of his '80s pop superstardom with guitarist Steve Stevens, and his days in one of the first punk bands, Generation X.
"We don't always play songs like 'Shock to the System' from 'Cyberpunk,' or 'Daytime Drama' from 'Rebel Yell,' or even 'The Untouchables,' a Generation X song," he says.
"That'll be fun, and hopefully fun for the audience."
Show dates: Wednesday, Friday, Saturday; March 23, 25, 26; May 4, 6, 7; May 11, 13, 14; Aug. 31; Sept. 2, 3, 7, 9, 10; Oct. 12, 14, 15, 19, 21, 22. Tickets: $80-$150.
A MODEL AND HER BOYFRIEND
Sports Illustrated cover model Hailey Clauson was all over the Wynn-Encore properties this weekend, celebrating her 21st birthday like a hostess with her boyfriend and nine friends in tow.
They ate at Jardin, drank Grey Goose and Jack Daniels in a bungalow at Encore Beach Club, dined at Andrea's, partied at Encore Players Club, and returned to Grey Goose at Surrender nightclub.
So who's the boyfriend? His name is Julian Herrera. He's a model. Don't be a hater. She's a 21-year-old model. Who'd you think she'd be with?
Photos on his Instagram show him holding a bottle of Jack while crashed out in a Vegas bubble bath, as if Vegas wrecked them, but you know, who believes photos anymore?
NEWS & NOTES
French artist Georges Rousse on Monday witnessed the first permanent public installation of his colorful-amid-industrial art, in The Cosmopolitan of Las Vegas. Since famous art is almost always commercial art on some level, this makes sense: His work has been blended into the architecture of a Starbucks. Lazy Dog Restaurant & Bar, which serves dishes such as cast-iron Idaho trout and "Juniper lemonade" in Downtown Summerlin, will open another restaurant in Town Square come fall.
And since some of you complain about how Vegas doesn't have enough culture: Local poetry wrangler Lee Mallory has announced one of the original beat poets,Michael McClure, will deliver a lecture and writer's workshop April 30-May 1. Details of when and where to follow. And if you can't relate to poetry, McClure wrote the lyrics to Janis Joplin's "Mercedes Benz," and partied, I mean, worked, with the Doors.
SIGHTINGS
Los Angeles Ram (and former UGA running back) Todd Gurley ate boat scallops and crispy lobster tails at STK with friends on Saturday. How's that for specific? We know what he put in his mouth.
Pop singer Cassie took friends to Tao Asian Bistro in The Venetian on Sunday, sharing miso soup, chilean sea bass, spring mountain roll and spicy tuna tartare on crispy rice.
"Manzo'd with Children" co-stars Albie Manzo, Chris Manzo and Greg Bennett also dined at Tao on Sunday, munching chilean sea bass, Buddha chicken, sausage fried rice, five spice short rib and lobster wontons.
Doug Elfman's column appears Tuesday, Thursday and Saturday. He can be reached at delfman@reviewjournal.com. He blogs at reviewjournal.com/elfman. On Twitter: @VegasAnonymous